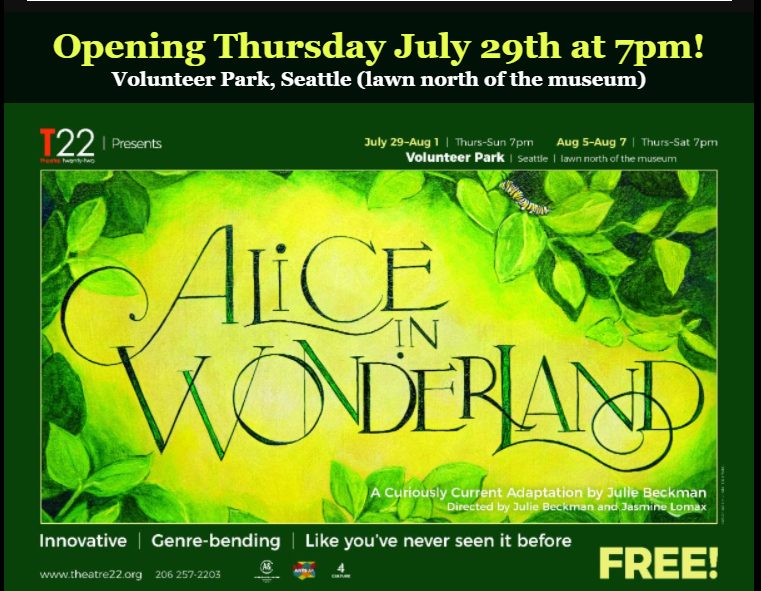 Theater starved Seattleites are finally getting their hunger quenched with live, in-person theater options this summer. And, for those of you still nervous about the Covid-19 virus, most shows opening now are being staged OUTDOORS to help keep you safe from any nasty germs.
(No guarantees on nasty insects attacking you however…)
Both summer outdoor Shakespeare in the park type companies have productions this summer. Seattle Shakespeare Company's "Wooden O" company is doing The Comedy of Errors now through August 8th at area parks (go here for more info).

And, GreenStage has THREE shows in repertory this summer through August 14th. Go over HERE to find their schedule on where you can see their productions of Twelfth Night, A Midsummer Night's Dream and The Tempest.
AND, there's a non-Shakespeare option opening up this weekend for a short 2 weekend run. The gay theater company THEATRE 22 is back to work after a year long hiatus due to Covid, and they're staging a new production of the popular fantasy story ALICE IN WONDERLAND adapted by co-director Julie Beckman. Via the press release:
Theatre22 presents "an Alice for our time" as we journey down the rabbit hole into a topsy-turvy world where rules keep changing, time is fluid and power equals corruption.

This contemporary, genre-bending adaptation combines the original beloved characters with song, dance, puppetry, and whimsical wordplay in an imaginative, hilarious, and outrageous interpretation with something for everyone.
The production opens this Thursday, July 29th at 7pm on the lawn north of the Seattle Asian Art Museum in Volunteer Park on Capitol Hill with performances through Sunday August 1st, then coming back for a 2nd weekend Thursday through Sunday with all shows at 7pm.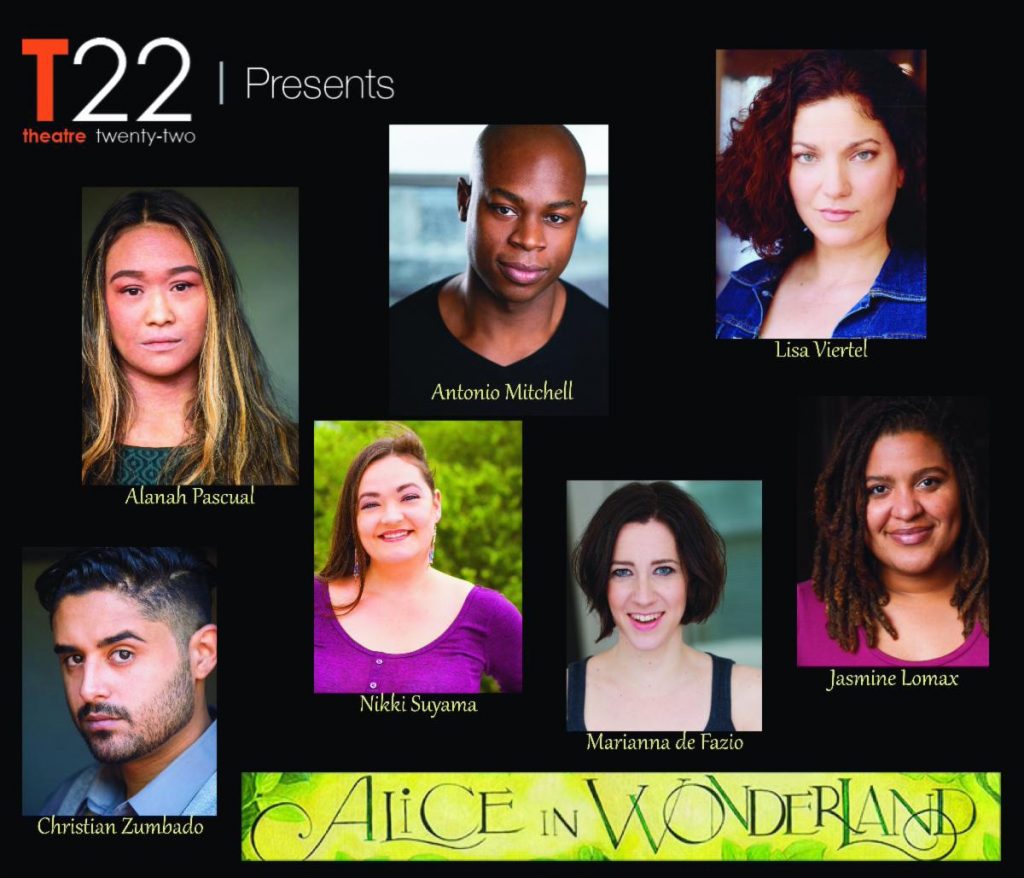 THIS WEEK: July 29 – Aug 1 Thurs – Sun 7pm
NEXT WEEK: Aug 5 – Aug 7 Thurs – Sat 7pm
FREE!
No Reservations Required
Visit Theatre22 for more information.
Theatre 22 is known for their innovative and fun shows. Highly recommended!
Also: it's summer and we're STARVED for some outdoor arts and entertainment! Take a blanket and some snacks (no booze because it's a city park but…who's gonna check what you really have in that Mountain Dew bottle? Just sayin'….)
(Visited 1 times, 1 visits today)