November 16, 2021

•
by
Michael Strangeways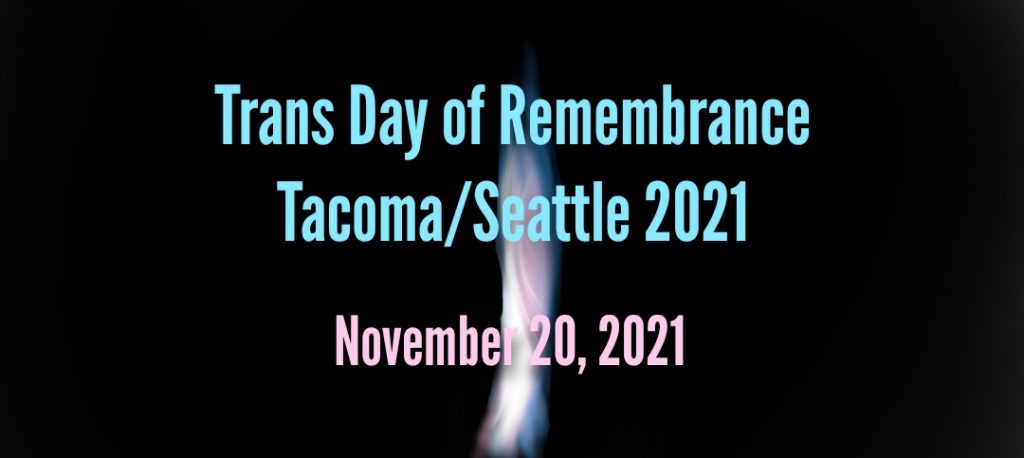 Not only is Trans Day of Remembrance happening on Saturday, November 20th, it's also the end of Trans Awareness Week AND November is Trans Awareness Month. These observances serve as a time for trans communities, their allies and the world at large to honor, reflect and remember victims of anti-trans violence. It gives trans commnity allies a chance to educate themselves and learn more about ways to provide equality for all members of the global trans experience.
Locally, there are several remembrance events happening around Puget Sound.
The Diversity Alliance of Puget Sound has organized a TDOR event at Tacoma's Washington State History Museum, 1911 Pacific Avenue between 6pm and 9pm AND an event at Seattle's University Unitarian Church, 6556 35th Ave NE at the same time. Both events will follow the same format. More info:
This event will be a hybrid event in collaboration between TDOR Tacoma and TDOR Seattle in order to offer safe options both in-person and online for our community. In partnership with Human Rights Campaign, UW Tacoma Equity & Inclusion Center, PFLAG Tacoma, UW Seattle Q Center, and Rainbow Center we will offer several speakers, from throughout our community to share their stories, discuss their activism, and create an opportunity for us to celebrate the work we are doing while also mourning those who have been lost. Both our event and our website will have the full list of those lost in the United States, with opportunities to leave a note or otherwise honor their lives. Following our speakers, we will be holding a candlelight vigil to read the names of those who've lost their lives to anti-trans hate crimes and violence in the United States.
 Black Trans Task Force, Traction and Lavender Rights Project have teamed up for an online event to happen Saturday starting at 4pm. More info;
2021 has become the deadliest year on record for violence against Black trans women and femmes. Join Lavender Rights Project and our leadership council, the WA State Black Trans Task Force, for an hour long vigil remembering those we lost in 2021. We'll be streaming live right here on Facebook and on YouTube (https://youtu.be/f92Tu7yk1C4) at 4pm PST this Saturday. 

Hosted by Ganesha Gold Buffalo
Featuring music by Adé Connere
Special Guest Jaelynn Scott

This event is sponsored by our friends at TRACTION – trans community action. Learn more at tractionpnw.org.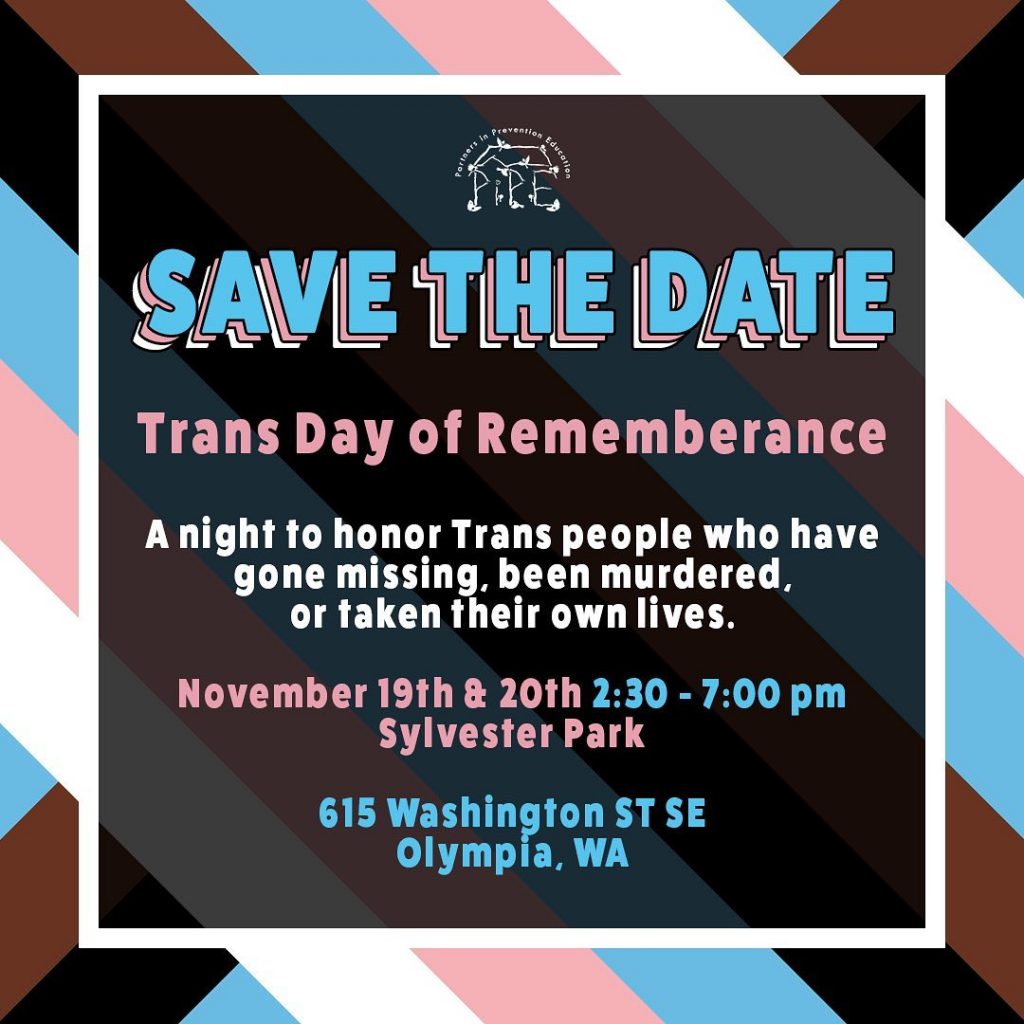 In Olympia, Partners in Prevention Education are holding a two day event for Trans Day of Remembrance on Friday, November 19th and Saturday the 20th from 2:30pm to 7pm at Sylvester Park. More info:
November 19th & 20th
2:30 pm – 7:00 pm
Sylvester Park
615 Washington ST SE
Olympia, WA

For Trans Day of Remembrance we are hosting a weekend to honor Trans people who have gone missing, been murdered, or taken their own lives.We will have an open mic, memorial wall, food & drinks, and comfort items to take home!
(Visited 1 times, 1 visits today)
As the Editorial Director/Co-Owner, Michael Strangeways writes, edits and does about a million other jobs for Seattle Gay Scene, Puget Sound's most visited LGBTQ news, arts and entertainment website now celebrating its 14th year as a media outlet. A semi-proud Midwesterner by birth, he's lived in Seattle since 2000. He's also a film producer who would like you to check out the Jinkx Monsoon documentary, "Drag Becomes Him" now available on Amazon.com. In his spare time, he gets slightly obsessive about his love for old movies, challenging theater, "otters", vodka, chocolate, "I,Claudius", Lizzie Borden, real books made out of paper, disaster films, show tunes, Weimar era Germany, flea markets, pop surrealistic art, the sex lives of Hollywood actors both living and dead, kitties, chicken fried steak, haute couture and David Bowie. But, not necessarily in that order.
Related Posts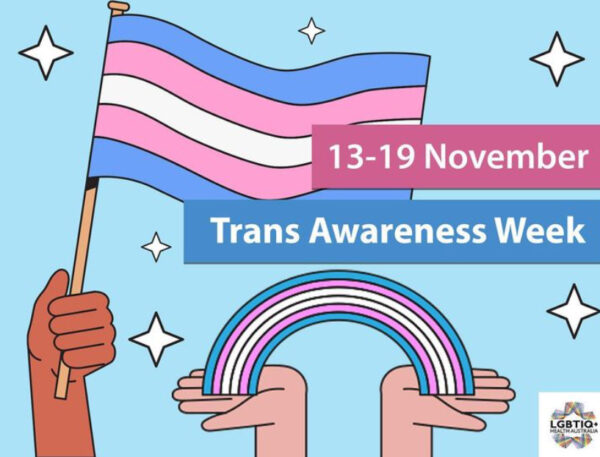 In Memoriam • News • Puget Sound Gay Scene • Queer News • Seattle Transgender Scene • Social Justice • Tacoma Gay Scene • Trans* Events • Trans* Issues • Trans* News
It's Trans Awareness Week and the fine folks at Diversity
...