July 19, 2022

•
by
Michael Strangeways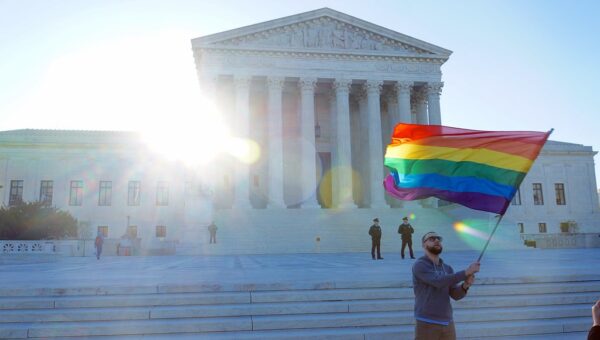 Since the right wing majority of the Supreme Court have made it known they've decided it's ok for them to actually legislate law and are likely to come after same-sex marriage rights just as they've gone after abortion rights, the House of Representatives did THEIR job and created the "Respect for Marriage Act" which would help protect same-sex marriage rights.

Surprisingly, the bill passed with 47 Republicans voting to support it.

The bill now heads to the Senate where it faces a tougher fight.
More on the vote via HRC:
Bipartisan Respect for Marriage Act Passes 267-157, with 47 Republican Votes
47 Republican House Lawmakers Know Marriage Equality Is – And Must Remain – Law Of The Land.
WASHINGTON — The Human Rights Campaign (HRC) — the nation's largest lesbian, gay, bisexual, transgender and queer (LGBTQ+) civil rights organization — today celebrated the bipartisan passage of the Respect for Marriage Act in the House of Representatives. The bill passed 267 to 157 and garnered the votes of 47 Republicans, demonstrating the widespread and bipartisan support for marriage equality. This legislation would guarantee the federal rights, benefits, and obligations of marriages in the federal code, repeal the discriminatory Defense of Marriage Act (DOMA), and affirm that public acts, records and proceedings should be recognized by all states. HRC celebrates the House of Representatives for moving this important legislation forward and now calls on the U.S. Senate to pass this important legislation swiftly.
In response to the passage of the bill, HRC Interim President Joni Madison issued the following statement:
These 47 votes demonstrate that even Republican lawmakers know marriage equality is – and must remain – law of the land. It also proves that marriage equality – which the latest survey from PRRI this year showed nearly seven in ten Americans (68%) supports – enjoys bipartisan popular support as a fundamental right that cannot be rolled back and must be protected.
Support for same-sex marriage has increased by 14 percentage points since 2014 (54%). Republicans are now nearly evenly divided over same-sex marriage (48% support, 50% oppose), while 81% of Democrats and 73% of independents favor marriage equality. Today, majorities of most religious groups favor marriage equality. White evangelical Protestants (35%) and Latter-day Saints (46%) remain the only major religious groups with less than majority support for same-sex marriage.
Key Provisions of the Bill
The Respect for Marriage Act would ensure that marriage equality is protected nationally through several provisions:
Repealing the 1990s-era Defense of Marriage Act. Passed in 1996, it discriminated in two important ways. First, Section 2 of DOMA purports to allow states to refuse to recognize valid civil marriages of same-sex couples. Second, Section 3 of the law carves all same-sex couples, regardless of their marital status, out of all federal statutes, regulations and rulings applicable to all other married people—thereby denying them over 1,100 federal benefits and protections. DOMA was rendered unenforceable, in two stages, by the Supreme Court's 2013 Windsor v. United States ruling and the 2015 Obergefell v. Hodges ruling.
Establishing that "place of celebration" is the standard of recognition for federal benefits of same-sex marriage. Under this provision, if marriage equality was ever to cease to be recognized in a given state, same-sex couples who travel to get married in another state – one where same-sex marriages are still recognized – would still retain federal marriage benefits.
Affirming that public acts, records and proceedings should be recognized by all states. Adoption orders, divorce decrees, and other public acts must be honored by all states consistent with the Full Faith and Credit clause of the US Constitution.
Codifying the federal protections conferred by the Obergefell and Windsor rulings. The landmark ruling stated that bans on marriage equality are unconstitutional.
The Human Rights Campaign is America's largest civil rights organization working to achieve equality for lesbian, gay, bisexual, transgender and queer people. HRC envisions a world where LGBTQ+ people are embraced as full members of society at home, at work and in every community.
(Visited 1 times, 1 visits today)
As the Editorial Director/Co-Owner, Michael Strangeways writes, edits and does about a million other jobs for Seattle Gay Scene, Puget Sound's most visited LGBTQ news, arts and entertainment website now celebrating its 14th year as a media outlet. A semi-proud Midwesterner by birth, he's lived in Seattle since 2000. He's also a film producer who would like you to check out the Jinkx Monsoon documentary, "Drag Becomes Him" now available on Amazon.com. In his spare time, he gets slightly obsessive about his love for old movies, challenging theater, "otters", vodka, chocolate, "I,Claudius", Lizzie Borden, real books made out of paper, disaster films, show tunes, Weimar era Germany, flea markets, pop surrealistic art, the sex lives of Hollywood actors both living and dead, kitties, chicken fried steak, haute couture and David Bowie. But, not necessarily in that order.
Related Posts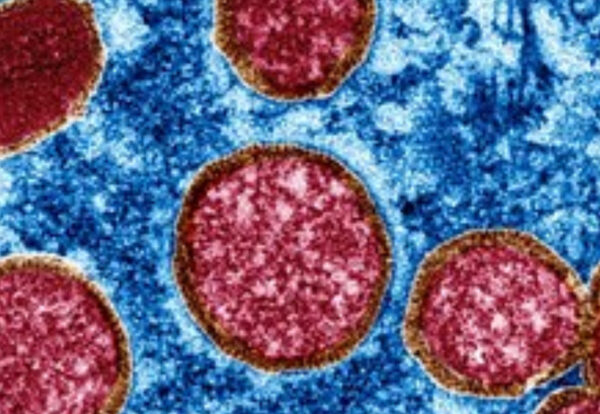 *Monkey Pox • Community • Community Health & Wellness • Community News • Health & Wellness • Living • Men's Health • Sexual Health • Uncategorized
Good news from the Human Rights Campaign as the Mpox
...