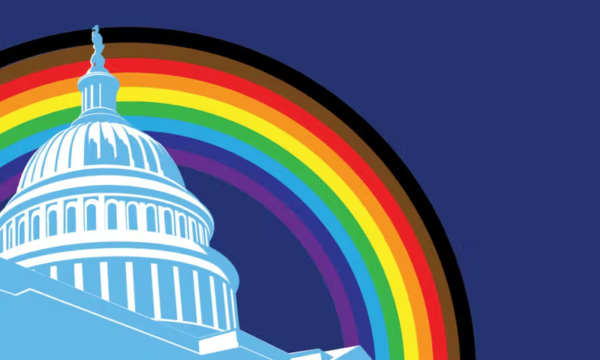 We narrowly lost control of the U.S. House of Representatives but the good news is, the Democrats have managed to keep control of the U.S. Senate winning enough seats to continue control.
The Human Rights Campaign issued a statement about this good news:
WASHINGTON, D.C— Today, the Human Rights Campaign (HRC) — the nation's largest lesbian, gay, bisexual, transgender and queer (LGBTQ+) civil rights organization — celebrated as the reelection of HRC-endorsed U.S. Senator Catherine Cortez Masto of Nevada guaranteed that a pro-equality majority will maintain control of the U.S. Senate in the 118th Congress when it begins in January.

Human Rights Campaign Interim President Joni Madison released the following statement:
Still to be determined is the Georgia Senate seat currently held by HRC-endorsed Sen. Raphael Warnock, which is headed for a runoff election Dec. 6. A victory by Warnock would further extend the pro-equality majority in the Senate.

During the 117th Congress, which had a pro-equality majority, the chamber saw the first Senate-confirmed LGBTQ+ cabinet member in Transportation Secretary Pete Buttigieg, and the first transgender person confirmed by the Senate, Adm. Rachel Levine, as Assistant Secretary for Health. The Senate confirmed Justice Ketanji Brown Jackson as the first Black woman on the U.S. Supreme Court. The Senate also held its first-ever hearing on the Equality Act and is positioned to consider and pass the Respect for Marriage Act before the end of its term.

The Human Rights Campaign is America's largest civil rights organization working to achieve equality for lesbian, gay, bisexual, transgender and queer people. HRC envisions a world where LGBTQ+ people are embraced as full members of society at home, at work and in every community.
(Visited 2 times, 1 visits today)