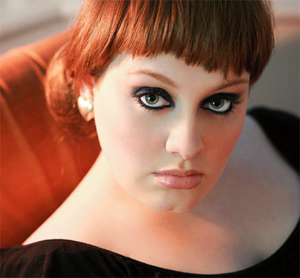 This just in from Columbia Records. Adele is POSTPONING her Paramount show scheduled for Wednesday, June 1.
(New York, NY; Columbia Records; May 31, 2011) – British singer Adele, currently with the #1 album and single in the U.S., has been forced to postpone 5 dates on her current sold-out tour of North America due to laryngitis. The singer was diagnosed last Thursday in Minneapolis, MN, where doctors ordered immediate rest and postponement of that night's engagement at First Avenue (rescheduled for June 22nd).  Adele performed on Saturday evening in Denver, CO (Ogden Theater) which proved too early a return to the stage. Adele's show last Sunday evening in Salt Lake City, UT (The Depot) was postponed last minute when her illness worsened. The Grammy-winning vocalist is also forced to postpone shows in Vancouver,BC (Orpheum Theatre) on May 31, Seattle, WA (Paramount Theatre) on June 1 and Portland, OR (Crystal Ballroom) on June 3. The tour will resume on June 4 (Greek Theatre Berkeley) in San Francisco, CA.
No word on the rescheduled date.
We'll keep you posted.
(Visited 1 times, 1 visits today)