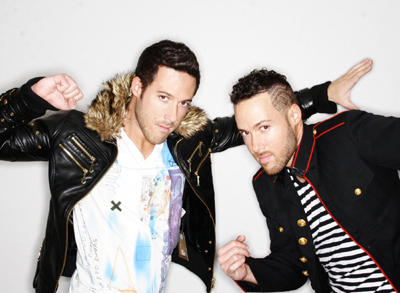 And, not just because they advertise with us…Purr is so deliciously…cozy.
It won't be so cozy this weekend, with big Pride events tonight, with DJ Freddy King of Pants on hand, and even less so tomorrow (Saturday, June 25) with their huge annual street party. This year, the star attraction are those fraternally not conjoined dj brothers, The Perry Twins, who've jetted up for the festivities. DJ Skiddle will also be on hand, starting at Noon, with a cover of $15. And, the Purr Street Party is just two doors down from the huge Ruckus Party at Grim's, so you can bop back and forth for double the fun…or even bop across Pike to the Wildrose's "Bush Gardens" Street Party.
That's a lot of boppin'.
Here's the Bush Gardens line-up for Saturday with co-host KEXP (it's going on Friday and Sunday, too)
KEXP Presents
Starting @ 1 PM with DJ's Colby B(Comeback), El Toro, Sharlese and Tim from KEXP, and Portland's Rude Dudes!!
Live music starting at 7 PM with
Serious Business, Ononos, Vockah Redu, Rainbow Arabia,and
Big Freedia!!!!

4 Full Bars, Food,
Beer Pong,
Pizza Pie Eating Contest,
Games

HAPPY HOUR 4-6 PM
$3 Genessee Beer!!!

21+ ONLY!!!
MUST HAVE VALID ID– US,Canadian License or passport!!!
(Visited 1 times, 1 visits today)