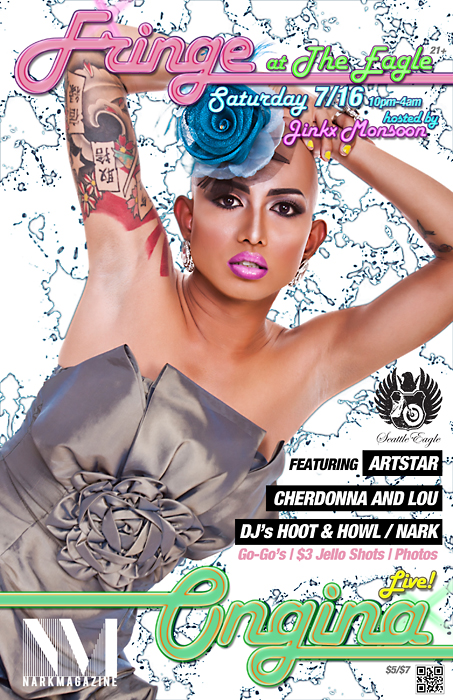 Bust out your gay card, polish up that runway walk and get that face on because Ongina is hitting Seattle this weekend to lip synch for YOUR life, Saturday night at The Eagle!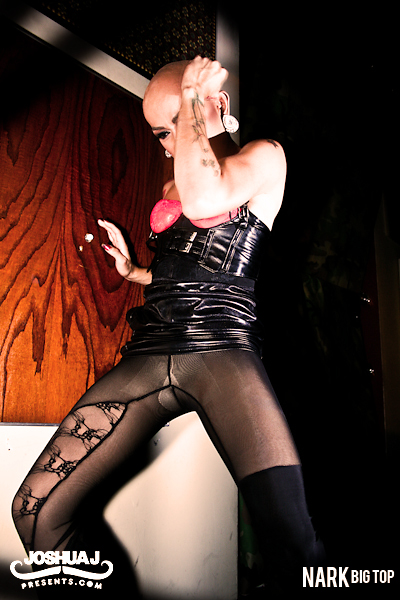 Nark Magazine presents to you your chance to see Ongina of Rupaul's Drag Race and Drag U work it in that cage we do so adore at The Eagle this weekend. Also Nark Magazine will be on hand to shoot your personal photos with Ongina, a little something for the photo album to show the kids.
Alongside Ongina is a survey of Seattle's top gender-bending talent with Cherdonna and Lou, of the recent holigay blowout Freedom Fantasia, as well as our favorite local designer, club savant, and my drag dad, artStar, All hosted by the fabulous queen of the crop, Jinkx Monsoon! Keeping the dancing going until 3:30am is the newest booty-poppin' DJ duo gals Hoot & Howl, alongside glitter curator Dj Nark. Yes, until 3:30am.
Of course provided for you will be all the fun you know and love, the finest Go-Go boys around, $3 Jello shots served straight to down your esophagus, jam after jam into the afterhours (drinks are served until 1:40, and shots are served RIGHT up until 1:59am!).
Saturday July 16th
at The Eagle, 1010 E. Pike Street
10pm, $5 before 11pm, $7 after
RSVP Here
Tags: Fringe, NARK Magazine, Ongina, RuPaul's Drag Race, RuPaul's Drag U, The Eagle