October 20, 2011

•
by
Seattle Gay Scene
We've been busier than a hooker during Fleet Week as we bop all over the place covering the films, the guests and the parties of the 16th Seattle Lesbian & Gay Film Festival. Tuesday night we went to the hot Seattle premiere of the locally made (and excellent) "Heart Breaks Open" at the Egyptian followed by the equally hot afterparty at Purr. The cacophony of the karaoke and dim lighting drove us outside for video interviews with co-star Brian Peters, director Billie Rain and writer/producer Basil Shadid (star Maximillian Davis craftily avoided our camera) and we got some lovely shots in the glare of outdoor street lights set against the graffiti covered walls outside Purr…it was delightful and thanks to Alex Berry for the always excellent videography.
(Visited 1 times, 1 visits today)
Related Posts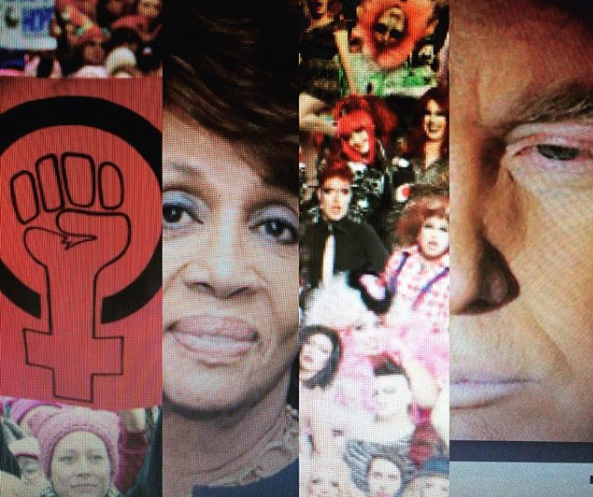 *Resist. Protest. Obstruct. Inform. • *The Illegitimate Regime of Donald Trump • *The Year In Review • 2016 Presidential Election • Capitol Hill News • Controversy • Editorials • National News • News • Public Soapbox • Queer News • Seattle News • Viral
Our pal and contributor L.A. KENDALL found time to whip
...