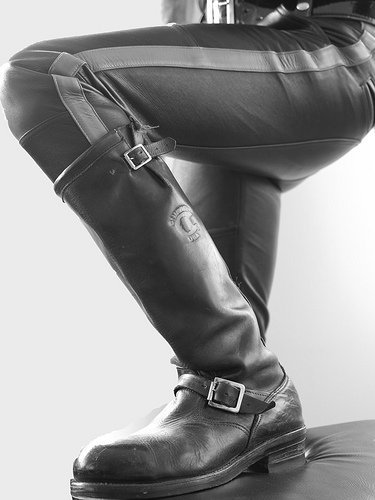 Attention all leather daddies, dominatrixes, boys, girls, slaves, subs, tops, switches, voyeurs and exhibitionists.  Washington State Leather Pride Week kicks off this week.
Yeah, yeah I know what you are thinking.  What is the queer that posts about Beyonce's baby and his hatred of GOOP posting about Leather Pride?  Well, all I can say is that I have many interests outside the the world of pop culture and most of them require monthly subscriptions.
This year Washington State Leather Pride Week celebrates 20 years of floggings, CBT, leather harnesses, daddy/boy relationships, all that sexy leather and more starting Friday, 3/16.  The festivities kick off with several parties at the Cuff Complex and the Eagle this Friday.
Highlights will inevitably be Daddy's Leather Tag Sale hosted by Seattle Men in Leather on Wednesday, 3/21 and of course the 30th Annual Washington State Mr. and Ms. Leather Contest held on Saturday, 3/24.
In between you can get your leather on at many events around town.  The full schedule can be found at the WA State Leather Pride Week site.  We will also be highlighting events throughout the week here at Seattle Gay Scene.
Enjoy, maybe get some ice-packs ready for the morning after and above all make sure to OBEY!
Tags: Leather Events, Seattle Men in Leather, Washington State Leather Week