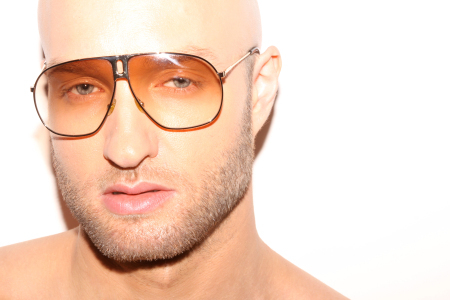 We're swamped today, so I 'm taking the lazy way out; here's the just announced line-up for Seattle Pridefest 2012 at Seattle Center, for Sunday, June 24. AND, more names to be announced in a  couple of weeks! Stay Tuned!
Website: www.cazwell.com

Cazwell

PrideFest Headliner

Few new artists embody the spirit of downtown NYC more completely than Cazwell. A leading figure in the renaissance of New York City nightlife that has taken place over the last five years, Cazwell's music—a ridiculously fun mix of electrified dance music and old school hip hop—is the perfect example of the new spirit of pop. Bridging the gap between avant garde club culture and the cutting edge of mainstream music, Cazwell is one of today's most unique and charismatic performers, who in his own words sometimes describes his style as, "if Biggie Smalls ate Donna Summer for breakfast." At a time when artists like Lady Gaga (for whom Cazwell has performed as an opening act and was featured on her no. 1 hit "Just Dance") are redefining the art and artifice of dance music, Cazwell is finally primed to take center stage. Cazwell's music embodies the same spirit of fun and goofball experimentation that was the hallmark of artists like M.I.A., Neneh Cherry, Eminem and Deee-lite.
---
Website:reverbnation.com/debbyholiday

Debby Holiday

PrideFest Headliner

Debby Holiday broke onto the dance scene with her #5 Billboard summer anthem Dive in 2004. Holiday followed the smash hit Dive with her power balladHalf A Mile Away, which shot into the Billboard Top 10, along with her follow-up hit Bring It On. All of Debby's subsequent dance singles broke into the Billboard Top 20 including Piece of My Love,Surrender Me, and Joyful Sound. Debby has shared the stage with legendary recording artists like Rod Stewart, Joe Walsh, John Waite and Kiss, appearing on TV programs like The View, The Rosie O'Donnell Show, and David Letterman. Debby continues to pump up the volume — on the dance floors, live with her rock/soul band, and on television, with several recent placements including NBC's The Office, E! Entertainment's How Do I Look, FX Network's Dirt, Showtime's The L Word and MTV's The Pick Up Artist.Queer As Folk, another Showtime hit, used two of Debby's tracks including Dive & Half A Mile Away in their episodic finale.

She's presently touring the world flooring audiences in the U.S., Latin America, Europe and Asia performing her Billboard Hits, including Heaven (with John LePage & LFB) & Catch A Fire which both quickly became a 2010 & 2011 summer anthems. Her latest single Never Give Up with the electric San Francisco based DJ Phil B (also playing at PrideFest!) is currently #9 on the Billboard Dance Music Charts!
---
Website: djphilb.com

DJ Phil B

PrideFest DJ Stage
RED at Neumos

Phil is undoubtedly on of the top DJs on the US circuit today. Known in his hometown of San Francisco for his legendary performances at MASS, Aftershock and Industry, Phil's versatility as a DJ has made him a favorite with partygoers everywhere. Whether he's playing one of his legendary tea dance sets or spinning a hard, sexy beat for afterhours, he always amazes.

A talented remixer and producer, Phil's production credits include work for Grace, Livin' Joy and a number of projects for BT. Phil's 2000 compilation CD Music For The Clubs was one of the years highest selling dance compilations, spending 6 months in the Tower Records top 10. His most recent success was producing Never Give Up with singing sensation Debby Holiday.

DJ Phil B will be playing an afterhours set at RED at Neumos on Saturday, June 23 and will be spinning a tea-dance set on the DJ Stage at PrideFest.
---
Website: peppermintonline.com

Peppermint

PrideFest Headliner

"Peppermint can actually sing and lip-sync, and she has a wide array of bodacious moves, not just the two Tina Turner ones most drag queens trot out. Plus she's quick but never mean, sassy but not [bitchy]. Her "Buffalo Stance," complete with robot moves through the audience, is astounding" – Michael Musto, Village Voice

Drag Queen Of The Year – HX Magazine

Best Drag Queen – L magazine
---
Website: www.vockah.com

Vockah Redu & The Cru

PrideFest Headliner – Mural Stage

Vockah Redu and the Cru animate the stage with their dynamic revival of dance, music, and art from the street corner to the club. More than your typical hip-hop act, this theatrical performance sets the stage for a sweaty hands down booty up good time, transforming any party, bar, or dance floor in your neighborhood.
(Visited 1 times, 1 visits today)