Let's Talk About Paco.
Remember Paco Rabanne in the 80's and 90's?  It was all about fragrance.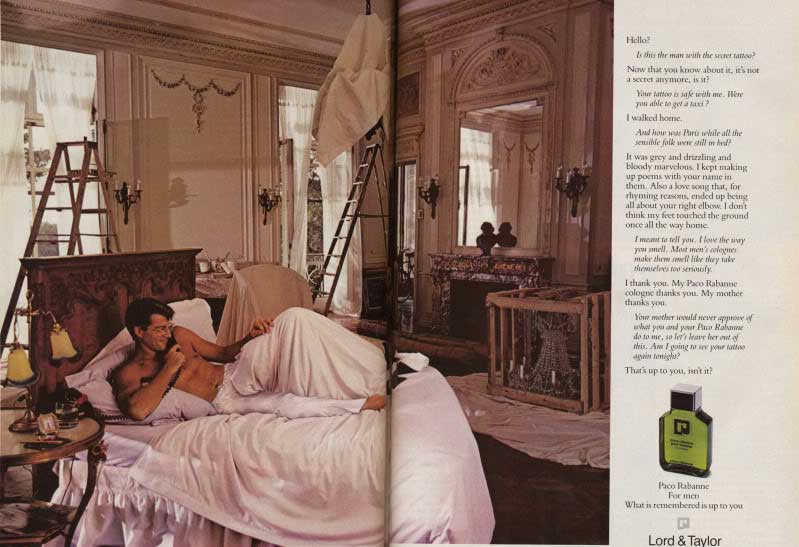 (Courtesy Vogue 1986)
To someone like myself, raised in the 80's and 90's, I didn't even realize that Paco Rabanne is known for creating some of fashions most iconic looks.    He infamously designed all of Jane Fonda's multiple costume changes in Barbarella.
If there is one thing this writer knows, is a love for The Queen of The Galaxy.  I happen to have designed my own version of these costumes.
But let's get back to Fashion.  To Manish Arora fashion fans everywhere, the excitement that the Paco Rabanne label was reemerging with Manish at the wheel was great news.
Manish Arora is a fun designer to follow.  Bright, bold, colorful, avant gaurde, and futuristic, he was the perfect choice to breathe life back into the infamous brand.
 Favored by celebrities like Katy Perry and Lady Gaga, it was not a surprise that his designs for the Rabanne house were soon worn by the daring.
Of course, no look is complete without a Phillip Treacy hat.
Le sigh…what this fashion lover wouldn't do for a closet full of Paco Rabanne and Phillip Treacy.
Tags: fashion, fashionista, jamie von stratton, paco rabanne