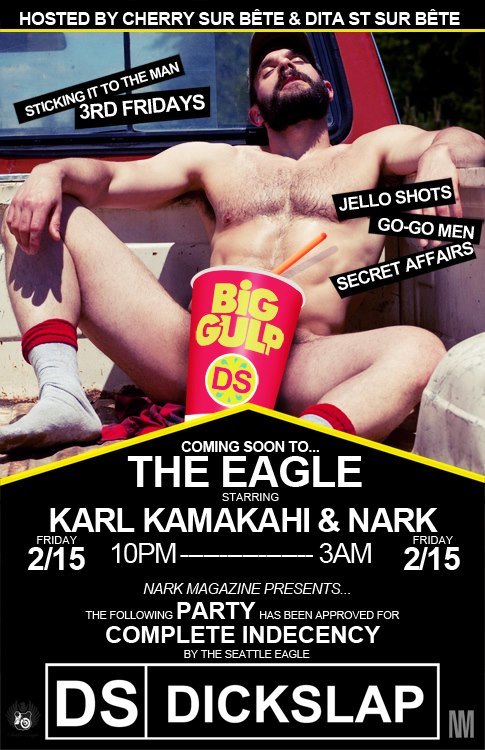 We built this city on…gossip.
Not rock & roll. (That's San Francisco, per Grace Slick.)
There's been the tittle tattle of idle prattle buzzing all over the Hill about what's up with DJ Nark, aka Kevin Kauer and his status at Q, the Capitol Hill hotspot and discoteria that opened last September. Mr. Kauer was announced as the creative director and immediately began booking "Narkian" type entertainments into the club with great success. But, in the last few weeks we began hearing rumors that Mr. Kauer and Q were parting ways, with the nastier rumors implying he got canned.
Now, we love a good "dish" but we're also smart enough to take most of it with a big box of Morton's. Determined to get to the bottom of these rumors, we went and poked Mr. Kauer in the chest and said, "Hey Nark!!! What's up with you and Q? Didja get fired, or did you quit, or is all this just a lot of horse shit?"
Straight from the horse's mouth, here's the Poo According to Nark:
I am leaving Q, yes, and I am leaving it in good hands- getting to work with the club so closely in its first stage of existence was an amazing experience. Now that it's up and running I'm focusing my attention back on Nark Magazine related and other creative projects, exciting new adventures with Jinkx Monsoon, touring and the grand launch of Bottom Forty online, a resource and radio for DJs and music nerds alike run by me and the Bottom Forty collective (Riff-Raff, Derek Pavone, Spaceotter and our newest member Jimi Jaxon). Bottom Forty will provide a daily wealth of underground music, new old and obscure, as well as a steady flow of exclusive mix tapes from our favorite DJs and producers around the world, and on random occasion, private underground parties you'll surely be telling your grand kids about after too many sips of the dizzy water.

As still an acting resident of Q, there are some exciting dates coming up as well. The last two nights of The Playground will happen on 2/23 with Daniel Wang, Brian Lyons and Trouble and 3/2 with In Flagranti. On Thursday, March 14th, I'll be playing and hosting a very special night with BICEP and Karl Kamakahi, and on Wednesday April 10th I'll be playing with Tensnake- and maybe the most exciting news of all, this year my annual fundraiser and pride soiree Hey Tranny It's Tranny will be happening at Q on Friday June 28th, and while I can't announce the lineup quite yet, I assure you it is killer. Look forward to that announcement and more special events in the next coming months.

Just as well, you can still catch me on my monthly adventures at the Eagle, on the third Friday of each month, this coming Friday with Karl Kamakahi, and a special extra exciting guest coming next month on March 15th.
 Well. That certainly answers our question.
Plus, gives Nark plenty of opportunity to promote his many, many events.
See Kevin Plug! Plug, Kevin, Plug!
Bless his little heart…and let's hope he keeps putting on his many, many groovy events in his never ending pursuit to delight the drunken homos, PBR soaked hipsters and clueless suburbanites of Puget Sound.
Meanwhile, we hope Q doesn't turn its back on the queer community. Big name DJs from around the globe are nice, but there are plenty of entertainment options in the sea. Would it kill them to "gay" it up a little bit? It's starting to smell a bit like Kirkland around there…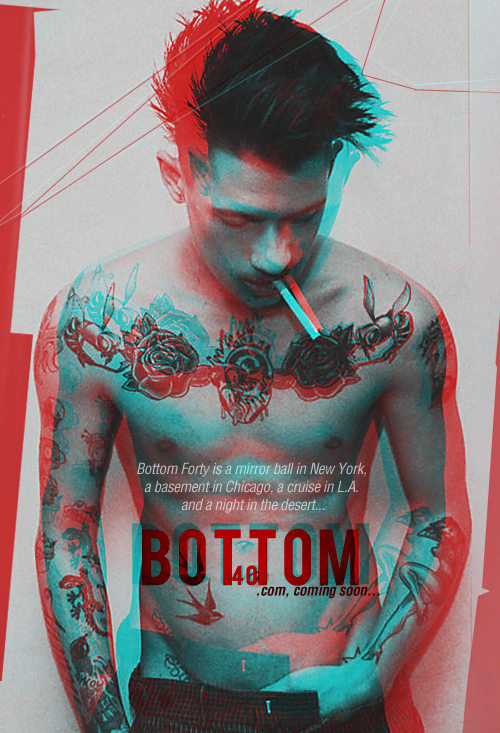 (Visited 1 times, 1 visits today)