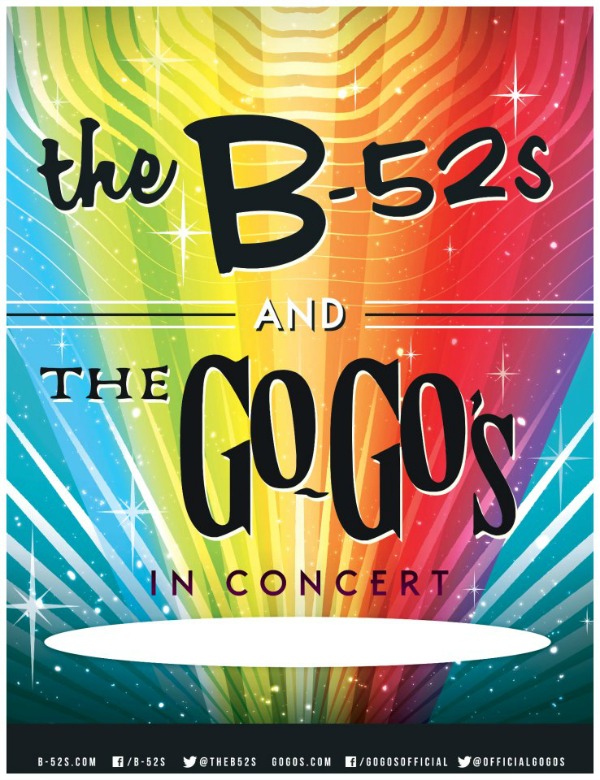 Concert news for fans of the oldies…
Prince is back in Seattle after a long absence and it's at a surprising venue: the Showbox at the Market; it's been a long time since His Purple Majesty played such a small venue. The last time he was in town, Prince was at Key Arena. Tickets are on sale for the 4 shows on Thursday/Friday, April 18 & 19 at 8pm and 11:30pm. It looks like the Friday shows are sold out, but a few tickets remain for Thursday…it's also pricey; tickets are $250 plus a $25 handling charge.
I have to be honest…I was very disappointed by his last tour in Seattle. Prince was surprisingly gimmicky in performance…lots of stupid "rock concert cliches" like Prince constantly shrieking, "I love you, (slight pause, while he though about his location) Seattle!" and "spontaneously" bringing dancers up on stage.
A bit more excited about the idea of the upcoming Go-Go's and B-52's tour happening this summer with a stop in Marysville, WA at what would appear to be a show at Tulalip Casino, (surprisingly tough to find out any specific information about the gig…) Their local appearance is set for July 6, 2013 and tickets are NOT on sale yet. It also looks like the bands will be hitting up Portland, OR.
More info as it develops.
(Visited 1 times, 1 visits today)