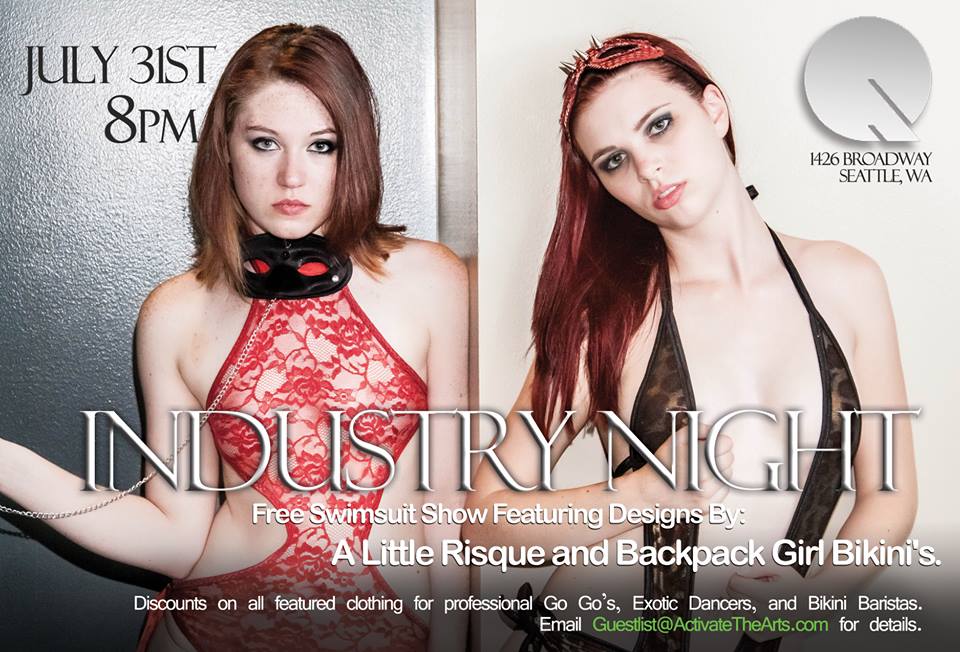 Well, that didn't take long.
Just a couple of weeks after we reported that C. Scott Smith, the gay partner in Q Night Club, the Capitol Hill dance club had sold his share in the not quite year old business, the venue has already made some distinct changes in the line-up and programming. Just after Smith pulled out of Q, DJ Almond Brown who had been programming djs and events since the beginning of the year, also announced that he was leaving his gig at the club. Brown, a very popular local dj had been lured away from his long standing association with The Cuff Complex to focus on booking and playing at Q.
In a passionate post on his Facebook page, Brown thanked his many fans for their support but also opined that the management/ownership of Q has not lived up to its potential. From Almond Brown's Facebook page and used with his permission:
Thanks to so many of you who have reached out to me, and shared your thoughts, opinions & well wishes, regarding my departure from Q. Let me be clear. I'm good! Where will I dj next? I don't know, and I may never here again. It's not important, as DJ'ing doesn't define me, and I'm going to focus on producing for a while.

The one question so many of you have is "what happened?". That's a question that's much bigger than, I as I'm a by product of a concept that had so much potential, but in my opinion is irretrievably broken.
And, the ad for tonight's event at Q makes it crystal clear the direction the club appears to be taking…here's what's on tap at Q for tonight, Wednesday, July 31:
FREE BIKINI SHOW! ($1 PBRs. $2 Coors. $5 Wells) A Little Risqué and Backpack Girl Bikinis will be presenting costumes and swimwear custom designed for bikini barista's, exotic dancers and go'go's as a special feature at ALL BANDS ON DECKS! (Discounts on all featured attire for dancers and barista's.)
We're sure our lesbian friends and readers are probably tickled by the lovely ladies in that poster, but we're also guessing that Q isn't reaching out to the lesbian community for this event. It remains to be seen if Q will offer any indication that it plans to market to, or even welcome the LGBTQ community in its night club from now on. There's also the question, can Q survive as a large edm/dance venue on Capitol Hill without welcoming the LGBTQ community who have traditionally been the backbone for electronica and dance based venues, at least when said venues are located in the heart of queer communities?
Obviously, this is a story that just keeps on developing. Stay tuned.
(Visited 1 times, 1 visits today)