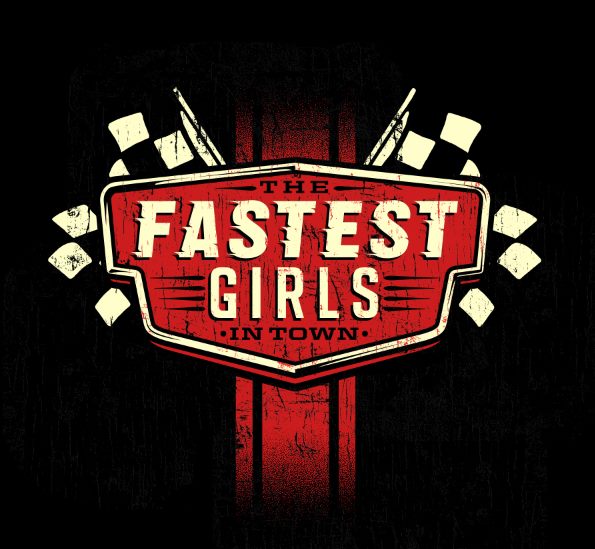 We're always thrilled to promote events for our Lady Loving Lady friends…especially since there's a dearth of such events to talk about. For every lady lover event, there's about twenty gay dude-centric events so we're happy to get the word out on events for our Friends of Lesbos.
The women behind Girl4Girl Events know that many ladies love to go fast…whether it's in a car, truck, dune buggy, hog, or scooter so they put together a big engine loving rally a couple months back called "The Fastest Girls in Town" over at Alki Beach in West Seattle. It was such a big success, with over 150 gals showing up that they decided to pull together another such event for Sunday, August 25 at the same location. We think it's a terrific idea for an event…a chance for women to get together at an outdoor event in the daytime. Plus, since it's outdoors on public party, it has to be alcohol free so it's a nice change from the majority of LGBTQ events that involve dark bars at night and lots of booze.
Here's more skinny from their Facebook invite:
Fastest Girls in Town – Sunday Aug 25th 1pm – Wanted ladies with FAST Cars and those that love Motor Toys! Drive your favorite car, motorcycle, scooter, 4×4 or Jeep! We had over 150 attend our last event and it was awesome! Women from all over the PNW came down to Alki Beach ~ Free Meet-Up – Don't have a motor toy? Join US anyway ~ it is a great way to meet women who enjoy their toys.

FGIT will provide food, soft drinks and music ~ Vendors bring your goods to sell!!

Sunday AUG 25th – 1pm – Alki Beach – Don Armeni Park (Same location as last time) – Bigger and Better – Food, Music & MORE Women! Ladies spread the word and let your clubs & friends know about The FASTEST Girls in Town – free Meet-Up – Sunday Aug 25th at 1pm. Visit http://www.fastestgirlsintown.com/

FREE VENDOR Opportunity ~ If you are club or have merchandise, swap meet items or want to promote your business or club – bring a table and set up your vendor booth ~
Allowable items include: Merchandise, clothing, swap meet items, promotional items. Sorry no food vendors allowed ~ FGIT will be providing all food and soft drinks.
For the girls/women/ladies/dames & dykes of Seattle, especially the ones who are speed obsessed, it sounds like a must do event. Check it out.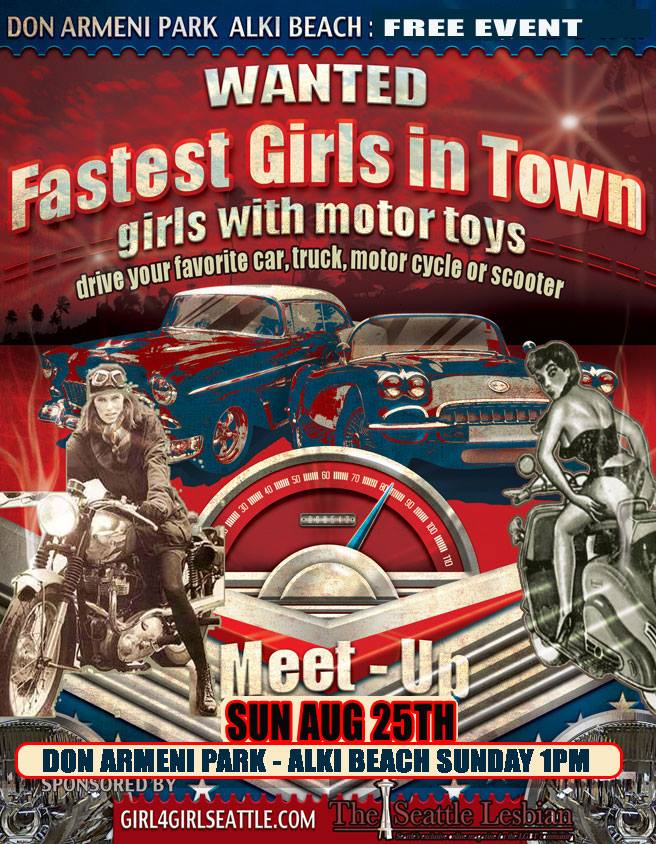 (Visited 1 times, 1 visits today)