Some of you may be lucky enough to have a PAX badge. Others may be working the huge gaming convention and will be in sore need of a party after each day. Many of you want to join the festivities but will be frantically buying up passes from scalpers at the Convention Center, spending upwards of $1000 just to get in for the weekend. 
No matter what, you get to PARTY!!! It's the biggest thing since Emerald City Comic Con, so be prepared for long lines, testing all of your nerd knowledge and skills, and using up all of your social energy. There's something for everyone—grab your best cosplays/crossplays and GO, GO, GO!
Wednesday, 8/26: ALMOST THERE. 
The Pre-PAX Magical Mystery Tour begins at 9am at Pike Place Market. Bring cash with you, as it'll be necessary for consumables, bus fare, admissions, etc. This is for visitors in Seattle for PAX, or fellow geek/gamer nerds who'd like to meet like-minded people. Tour will include Woodland Park Zoo, Century Link Field, the Wing Luke Art Museum, and Seattle Center, among other places of interest. Routes will have options, and continue till probably 4pm. Follow the forum for details, or @PAX_MMT for updates! This event does not require a PAX badge.
For the beer-loving nerd in you, the SchlitzKrieg 2015 Brewery Tour starts at 9am and ends at roughly 9pm. That's TWELVE HOURS of beer and party bus to the local breweries! Follow the forum for more info. Reservations on the bus are $80, and it is suggested that you bring an extra $60 for incidentals. Because geeks who drink shouldn't have to stay in one place. Tickets are going fast!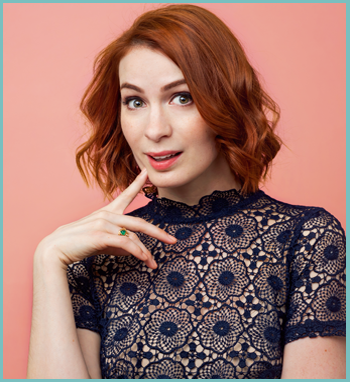 If you're anything like me, you'll be reading Felicia Day's new book, You're Never Weird on the Internet (Almost). She's giving a moderated talk and Q&A session at UNIVERSITY TEMPLE with University Bookstore at 7pm! Bring your copies of her memoir for signing, or else wait in line with everyone else at PAX this weekend. All hail our Geek Goddess!
Thursday, 8/27: ALL THE PRE-PAX PARTIES.
The abovementioned Magical Mystery Tour continues this day.
Boardgamers unite! Bring your own, or look to join, any board game of your choice at the PAXventure Time Pre-PAX Game Night. On the second floor of The Sheraton on 6th Ave, meet fellow table-toppers or grab a bunch of your friends looking for new adventurers at 4pm. The Sheraton is providing the room space for free, as long as people buy their own food and drinks. The Ballroom will be open till midnight, at which point games may be moved to other lobbies. FREE. Dude. FREE! Event is all ages, but please be aware of potty-mouthed gamers.

Tickets are going fast for the 3rd Annual Nerd Night Out! At the top of the Columbia Tower, every cent you spend (beyond event production) will go toward Food Lifeline, an excellent charity that brings food to those in need in Western Washington and beyond, including veterans and children. Plenty of seating for gaming! Bring your own games, borrow some, or acquire more from the Redmond Games and Gizmos pop-up shop. Dinner, booze, fellow nerds, and a great cause. What more do you need? Festivities start at 5pm!
Tickets seem to be closed for the gluten-free Pre-PAX Post-Apoc Dinner at Barca. Shame!
BUT. At 6pm, Elysian Brewery on Capitol Hill is hosting a PAX Prime Pre-funk Party! It's free, but tickets are sold out. (Which means you can probably still get swapped tickets somehow.) Says their site: We will be raffling off Elysian Schwag and will have coupons and passes from Gaming venues around the Seattle area. Best of all, the party is sonsored by the renowned Gaems console case company. They produce excellent carry-on sized game cases for your console featuring built in screens and speakers. Grand prize for the night is a one of a kind custom Games Vanguard case featuring Elysian Brewing artwork! We will have a few Vanguard units at the brewery to demo as well. On top of prizes, we'll be doing some mini tours of the original brewery. Good luck to those who can get in!
For those who're nerdy but prefer to engage in substances other than alcohol, there'll be a Pre-PAX Hookah meetup at the Aladdin Hookah Lounge on Denny at 7pm. Say you're with James. No badge required. Smoke up, toke up, play some games, and meet some chill peeps. Enjoy!
There's also a Pokemon Kickoff party at 500 East at 8pm, but it is also SOLD OUT. Because Pokemon. Guess they caught 'em all! (Har har.)
The folks at Giant Bomb are hosting a party at Parlor Live as well, called Giant Bomb: Live, In Person, & Fully Clothed! You will not want to miss this! If you're already a member of Parlor, get on the RSVP list immediately. If not, tickets are simply the price of admission to Parlor. GB will be reserving some space. Dress to impress, please! Prove that gamers can have fun and be a little fancy too. No badge required, but bring your 21+ ID. Everyone who's not already got VIP access will be let in at about 8:45pm.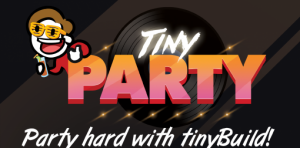 PARTY HARD! No, literally…it's a launch party (Party Hard Launch Party) presented by tinyBuild, Alienware, Indie Game Stand, and 3D Realms, being held at Capitol Cider at 9pm. Tickets are a mere $25-ish in advance, and there'll be more gaming madness than you can handle! Winners get stuff! Demos galore! 10% of ticket sales go to Able Gamers Charity. Mmmmm….Boid box…
FRIDAY, 8/27: PAX BEGINS.
After you've successfully spent the day waiting in lines at PAX itself, it'll be time to kick off the weekend with parties and music until you drop! Roll for hangover defense!

Party at 7pm over at Raygun Lounge for the rock-bottom price of $1!! That's right…ONE. STINKIN'. DOLLAR. Have some fun, meet the folks with BTA and Can't Talk, and raise some money for the Take This fund. It's an organization that raises awareness and support for fellow nerds in need of psychological aid. The usual suspects of party implements will ensue: raffles, demos, prizes, gaming, etc. No badge required. Have fun!
For those who'd like something more low key with cheap drinks and arcade games, head over to LoFi on Eastlake Ave for the PAX Prime Nerd Concert! Oodles of artists will be performing nerd-tastic music across the genres while you sip your $3 well or $3 beer. Prizes all night are promised from 7:30pm onward. FREE with your PAX badge!
If you don't have nearly enough dance parties to attend on Friday night, you'd better get your ass over to Studio Seven for the MOST KICKASS electronica show that could possibly happen before Ruby Rose hits up Seattle on Saturday! Inferno 3 will bring you the best vibes with the hottest energy, headlined by Lady Faith. (Gawdamn female DJs are hawt…) This isn't related to PAX directly, but spooky cosplay is encouraged. Talking goth Alice (remember that game?), zombies, Predator, Aliens, you name it. SO. MUCH. SEXY. Two stages with some wickedly fun music from 14 artists starts at 8pm.
Apparently Friday is rave night, because Steve Aoki is DJing over at the EMP for FREE to anyone with a PAX badge! Thrown by NetEase, show up with your badge before 8pm to get a spot on the floor. He seems super stoked to be doing this, because he loves his work and he loves to game. Also, EMP. I mean, can EMP get any more rad this year?? Have you seen the indie game exhibit yet?

Awesome nerdy music at a video game-themed dance party? Why, YES. All Your Dance Are Belong To Us will be hosted by Morgue Ann over at Contour at 9pm. Says she, "Come dance to the best in Chiptunes, Nerdcore, Geekstep, and beyond in a night combining a love for video game culture and dance music. Costumes are encouraged and prizes will be given out to the best dressed." It's only $5 to get in, and walking distance from the Convention Center! Downhill, even!
And if that's not enough for you, Q Nightclub is hosting ICON, with DJ Kutt, Rion, Envymatic, Drew, and Heroes for Gold! Party starts at 10pm, as an unofficially official PAX afterparty! (Even though the convention will just be beginning.) Tickets are just $10, and cosplay is, of course, encouraged. Party at 10pm!
SATURDAY, 8/29: THE DAY WHEN EVERYONE IS TOO TIRED TO RAVE…
…Because you've spent the entire day gaming, losing tournaments, in line for Felicia Day, testing out new games, trading Magic cards, waiting in another line, speaking with indie developers, and discussing the finer points of Final Fantasy X vs. Final Fantasy XI.
There are still fun things happening, though! You've already seen ads for Pink Party Prime, so I won't reiterate that here.
Since gaymers of most sexualities need their burlesque fix, the Jewelbox Theater at Rendezvous will stage Drawn This Way: A Burlesque Tribute to Animation, Comics, and Videogames. Showtime is at 7pm, and will feature emcee Lowa de Boom Boom, as well as Miz Melancholy, Chastity Svelte, Al Lykya, Red Kryptonite, and more! Go see if their interpretations of your favorite characters are anything like what's in your dirty mind! Tickets are cheap!
Hilliard's is hosting the 3rd Annual H.P. Pubcraft Lovecrawl at 8:30pm. According to the event page, "The H.P. Pubcraft Lovecrawl is an unspeakable Lovecraftian pubcrawl and megagame set in the lost landscape of Carcosa…er…Ballard. Be a hero, become a cultist, or go insane!" It is sold out, but the Facebook page does have a ticket exchange thread. If all else fails, just trail along and hang out with the people who actually have tickets. Psst…dress a little Steampunk-ish, and no one will know.
SUNDAY, 8/30: THE WIND-DOWN. 
No badge required for the Seattle Indies Expo! Held at Melrose Market Studios and a six-minute walk (roughly) from the Convention Center, admission is FREE and starts at 10am. So you can wander in, wander out, go between this and PAX, whatever ya like. Complete with afterparty from 6-10pm. Yay! Check the website for a list of exhibitors and any questions you may have, including registration for either. Plus, beer. Because if you're not guzzling caffeine, you're chugging beer. All ages welcome.
Wargaming is having a little shindig over at Rock Bottom Brewery in Rainier Square at 7:00pm. Get some swag, codes, and meet the staff and fellow gamers of the war genre. 21+ and no need for a badge. Food and drinks while supplies last! Worth checking out if Wargaming is your thing.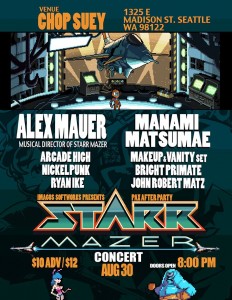 Chop Suey is the venue for the most epic Starr Mazer concert this side of…ummm….PAX South! Bunch of people will be performing for the low price of $12 (door) at 8pm, so get there after you've had your weekend intake of street meat. Save $2 by getting your tickets now. It's a PAX afterparty, but no badge required. Acts include Manami Matsumae, Alex Mauer, Arcade High, Bright Primate, Makeup and Vanity Set, nickelPUNK, John Robert Matz, and Ryan Ike. Pure music, pure Suey.
Back to Q Nightclub as the crew there hosts the Poropalooza Afterparty! A gaming computer will be raffled off. A COMPUTER. Party sponsored by Battlefly and Probuilt Systems. Cosplay contest, cash prizes, and giveaways, all starting at 9pm. Get there pronto! Your feet will undoubtedly be tired from the whole weekend, so Q is offering a party bus directly from the Convention Center. $10 at the door, or free for cosplayers. Shnazzy!
More proceeds to Able Gamers can be given at the Nkidu & Friends PAX party at Capitol Cider at 9pm! Code and game giveaways, just for attending. Sponsored by Nkidu, Meshfire, and Cybertron PC. $10 is all it takes to get in for a raucously good time.
But where you'll probably find this little pixie goth is at the Mercury for karaoke with Mike & Tifa. At 9pm, nonmembers and members alike are allowed in for free, but must have a ticket from eventbrite. No PAX badge required, but it is a nerdy gaming/PAX-themed karaoke night! The eventbrite page has a link to look up their Baby Ketten song library. Cash only bar. [Cue mashup of Zelda and Tetris themes.]
MONDAY, 8/31: YOU'VE RUN OUT OF LIVES; NO OPTION TO CONTINUE.
PAX will exit with a quiet bang at 6pm this day. At Stone Way Cafe there'll be an official Level UP afterparty game art show, replete with refreshments and cosplayers. A photo booth will stand to commemorate your gorgeous selves as having survived PAX. Also, feel free to speak with some artists about their work in the industry. Free music, and no badge required. Perfect way to chill out before heading back to the workweek the next day.
ROCKBAND!! At 7pm there'll be a RockBand tournament at Unicorn! This is only if you still manage to have energy (I'm looking at you, 21-year-olds) to play games, epically win, and give your all into proving you're the greatest rockstar the gaming world has ever known. In honor of the upcoming release of RockBand 4, this event is free. No PAX badge required, and no cover. Contest itself is from 10pm-12am, but free play will be at 7pm and again at 12am. Check the Facebook page for details and to get in the queue for competition. Live streaming on twitch. (Please, no Foreigner.)
Phew! You partied out yet? I'm sure this article is merely scratching the surface. Once you attend PAX, you'll have access to all the parties you could possibly want to attend. You'll meet like-minded gaymers who can get you into a shebang at Gameworks, or you'll chat up some developers who'll have an exclusive hotel meet 'n greet. Basically, you're in for a helluva ride! And I thought ECCC was crazy! Folks, PAX sold out of Saturday passes within 20 minutes of its Twitter announcement. THAT'S what the deal is.
You can probably just wear your PAX pride all over the city and see what it gets you. Apparently there's a badass chick at Old Ballard Liquor Co. offering 15% drinks in the Tasting Room with a badge. Who knows, there may be many more "secret deals" going on everywhere. It is Seattle, after all—the Nerd Capital of the country.
Have fun, be safe, and remember to hydrate with something other than Mountain Dew and beer!
(Visited 1 times, 1 visits today)