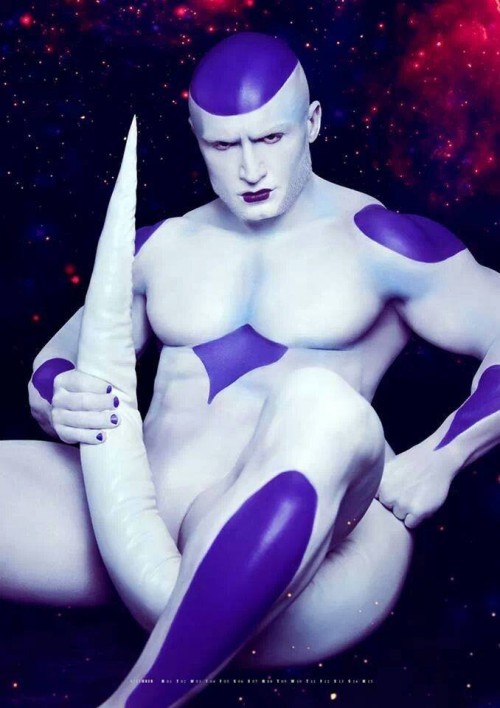 Wanna make some extra money this weekend? Stock up on Mountain Dew and Funyuns and sell them outside the Washington State Convention Center and you'll clean up! Why? 'Cause it's PAX Weekend in Seattle!!! (Nerds basically live on Mountain Dew and Funyuns, right?)
For those of you not in the know, PAX is the "Penny Arcade Expo" and it's a yearly convention of gamers and like minded genre nerdery who gather to spazz out together about the state of gaming and whatnot.
In a nutshell, a weekend of smart people obsessed with fantasy and probably (at some point) wearing cosplay gear of some kind or the other.
Since homospecials love games, dressing up and fantasy, there will be many, many gaymers floating around all weekend long attending the official PAX events, or if not quick enough/rich enough to snag those long gone tickets, then lurking on the periphery going to offsite events and trolling on sexy social media outlets in an attempt to bag a one night stand/marriage with a hot game designer from the Bay Area with a six figure income and a suitcase full of latex super hero costumes…
(Call me, hot rich daddy game designer! I need someone to buy ME a hobby farm in the South!! I want to be a vapid house husband!!!!)
There's pre-PAX eve events on Thursday (Aug 27) including a big gay one called "Pre-Pax Countdown Party" at Neighbours produced by Seattle Geeks that will feature cosplay fun and dancing with DJ music by Freddy, King of Pants. It's also an after party for the opening night of the return of last year's hit Re-bar show, Ms Pakman but in an all new edition called BONUS STAGE! It still stars the hilarious Scott Shoemaker and it opens this Thursday, August 27 and runs Thurs/Fri/Sat both this weekend and next. Grab those tickets HERE; you won't want to miss it!
Friday fun includes Nark Magazine's geek flavored INSERT COIN party at the Seattle Eagle hosted by hottie patottie Tyler Rush. It should be quite dirty.

Saturday is the Big Day starring PINK PARTY PRIME 7, the annual gay geekout party extravaganza produced by Jetspace and now hq'd at Neumos. This year's event stars famed voice actor TROY BAKER with DJs Krot and Futurewife plus go going by Bolt and the very much in demand due to his awesome butt personality Tyler Rush. AND, it's a benefit for Gay City!
Oh, and a $1000 cosplay contest….just don't spend $2k on that awesome outfit. Here's MORE info on the contest:
This year's winners will take home prize packages including some amazing gifts from ArenaNet, PopCap Games, Wizards of the Coast, Northwest Press, as well as some cold, hard, cash. There's more than $2,000 in cash and prizes at stake! 

Contest judges include Vancouver cosplayer and makeup professional Justin Saint, Seattle costume designer Klay Jones, and special guest judge Ellen McLain, the voice of GLaDOS from Portal!
Grab tickets HERE!!
The main event starts at 9pm but there's also a pre-func at Raygun Lounge at 501 East Pine that's free and ALL AGES so younguns can go!
That's a lot of options for geekerly fun. Make sure to rinse out those latex/spandex suits every evening…they'll get RAAAAAAAL stinky if you don't !
Tags: Gay Geeks, Gay Geeks Seattle, Gaymers, Ms Pakman, PAX, Pink Party Prime, Raygun Lounge