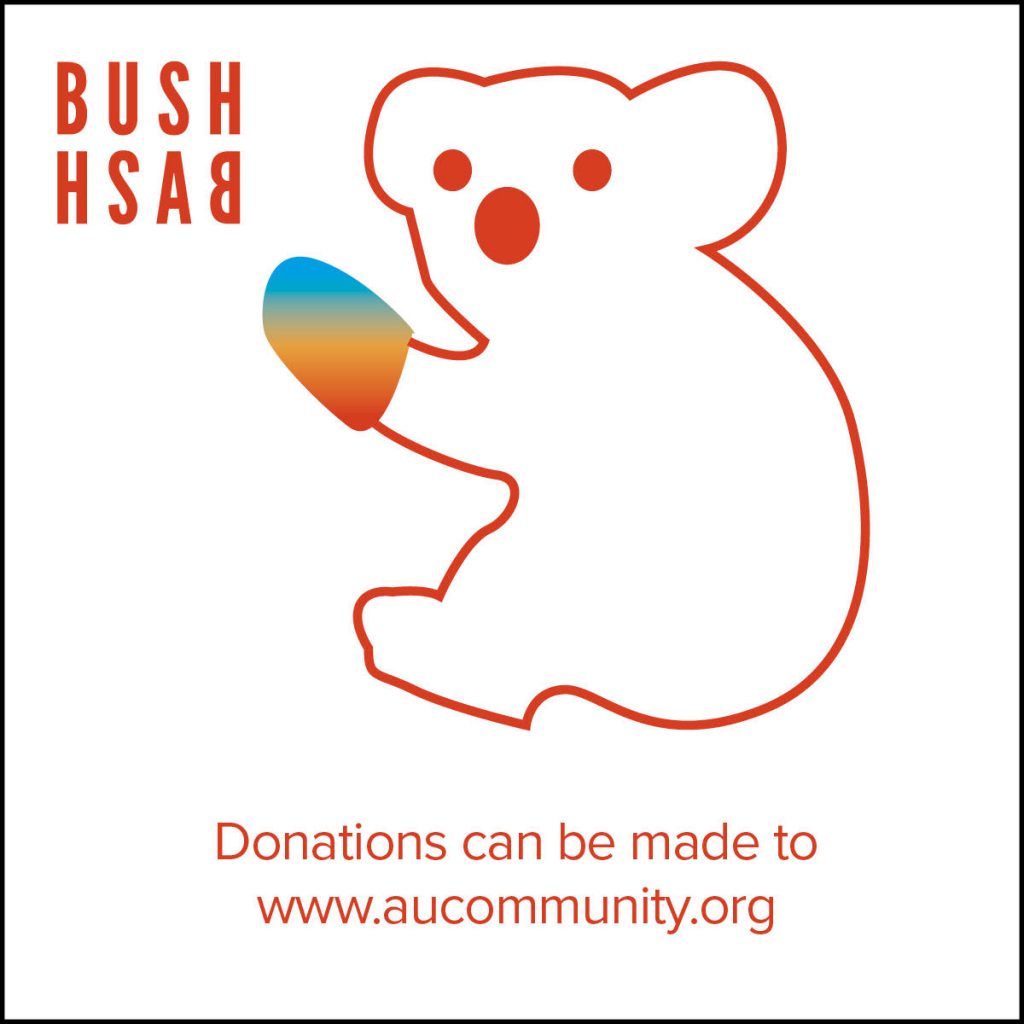 The images from Australia have horrified all of us over the last few weeks as devastating fires have swept the island continent which has destroyed MILLIONS of acres of nature, buildings, at least 28 human deaths and the loss of life for millions of animals, birds, insects, fish…you name it, it has been affected by these fires.
Around the world, people have responded with giving to non-profits to benefit those losses Down Under and Seattle's LGBTQ community and allies will try and do their part next weekend, Saturday and Sunday, January 25 and 26, 2020 with different events aimed at donating to the relief of Australian wildlife.
First up, on Saturday, January 25th, is BUSH BASH, which is being billed as an "Australia Day Party" and was created by Michael Christo and Joseph Pedro to raise awareness and money for Australia by teaming up with four LGBTQ bars in the city: Diesel, queer/bar, R Place (all on Capitol Hill) and The Lumber Yard Bar in White Center . More on the event:
Australia Day is usually when Aussies around the globe celebrate their unique culture, wildlife, and country, but this year, as the bush fires continue to rage, they're turning the public holiday into a day of action. This is no exception for the Australian community and friends over 8,000 miles away in Seattle, Washington. Always working to better improve the local LGBTQ community, and the greater Seattle area as a whole, a group of well-known queer bars throughout the city are uniting by donating a generous amount of money to the Australian Community's Disaster Relief Fund while also holding a fun-filled evening of specialty Tito's drinks, chances to further donate, and, of course, the musical offerings of Australian Queen Kylie Minogue and more favorites from Down Under. Participating bars will also have a koala on display with a QR code for bar patrons to make further donations, and revelers can also keep an eye out for one of the Sisters of Perpetual Indulgence working the bars.

We're asking for Seattle's LGBTQA+ community to come out in full force on Saturday, January 25, 2020 at 8 P.M. and support participating establishments: queer/bar, Diesel, The Lumber Yard Bar, and R Place.

Want to donate now before getting too loose? (or a non-drinker) Visit the amazing people at The Australia Community https://aucommunity.org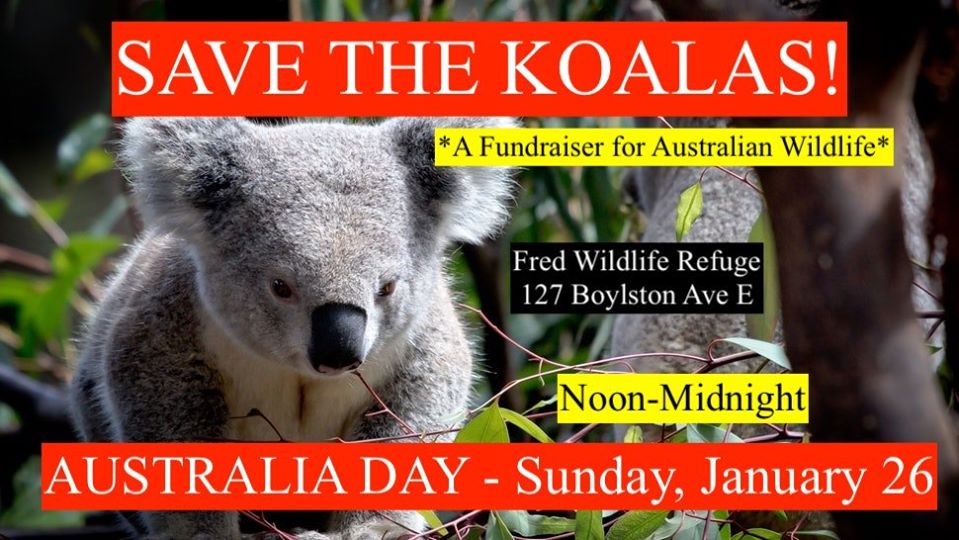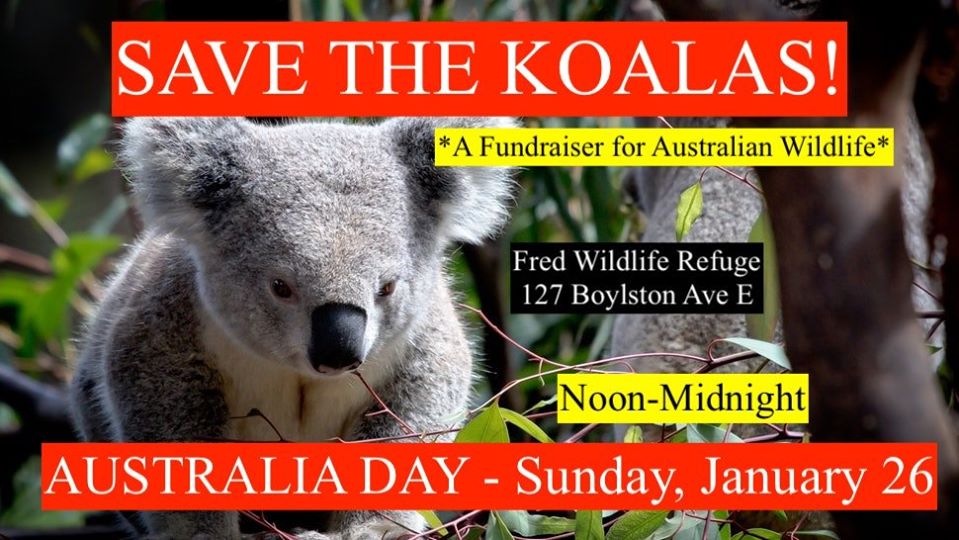 On the following day, Sunday, January 26th, you can continue the support of Australia with a very specific fundraiser at Fred Wildlife Refuge (128 Belmont Ave East) on Capitol Hill…it's SAVE THE KOALAS! a 12 hour performance fundraiser featuring dozens of drag queens, kings, bio queens, cabaret artists and djs from all over the city who will be performing from Noon until Midnight. (Go to the FB page to check out images of all the artists which include Arson Nicki, Isabella Extynn, Gaysha Starr, Irene Dubois, Thadayus King, Ladie Chablie, and many, many more.)
Here's a bit more info from the invite:
50+ of Seattle's Performing Artists Are Coming Together & Joining London With A 12 Hour Dragtastic Fundraising Event In Capitol Hill On Australia Day (Sunday, January 26) To Help Save The Koalas & Wildlife!!!

It is estimated MORE THAN 1 BILLION animals, including 30-50% of the entire koala population has been wiped out due to the bushfires that have ravaged Australia. It is a catastrophic moment in our time. COME OUT ON SUNDAY, JANUARY 26 (Australia Day) for a 12-HOUR PERFORMANCE FUNDRAISING event at Fred Wildlife Refuge on Capitol Hill. Let's do something and raise money to help save animals from probable extinction.
(Visited 3 times, 1 visits today)