ANOTHER little rumor we've been keepin' under our chapeau for the last few months…it drifted up from Southern California where fans of former Seattle drag superstar MAGNOLIA CRAWFORD moved back to a couple years ago. The lovely Magnolia was a favorite of Seattle audiences, appearing all over town and even started her own drag brunch over in West Seattle prior to heading to the Southland. Friends of Magnolia began whispering that the diva had gone missing during the RuPaul Drag Race Season 6 filming period this past June of (2013). Well, it's been confirmed today that Magnolia Crawford is officially a contestant on the upcoming season which begins airing on LogoTV in February 2014….the lovely Magnolia joins her former Seattle sister, BEN DELACREME who was announced as a contestant yesterday.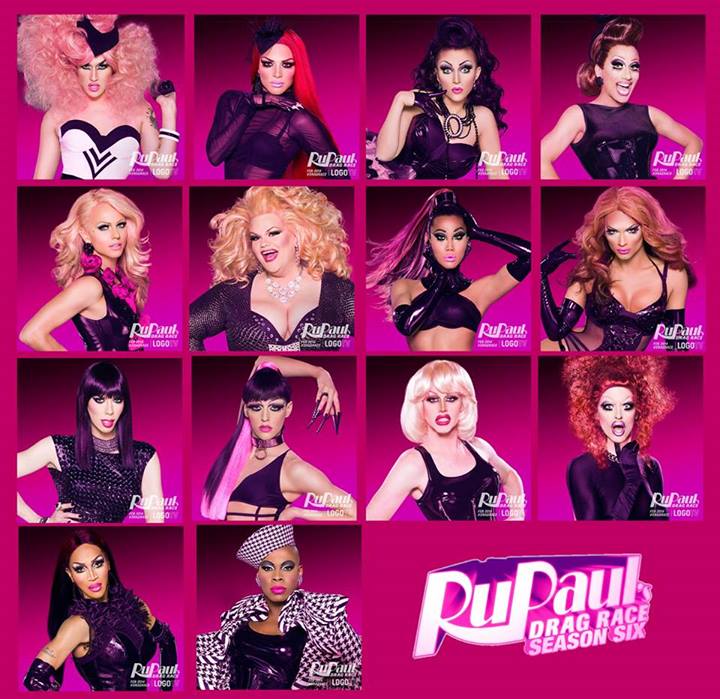 And, now that all 14 contestants have been announced, we can safely say it's an amazing line up of talent…probably the strongest line up to date on "Drag Race". Several of the much rumored about superstars have been confirmed including: Adore Delano, Kelly Mantle, Courtney Act, Laganja Estranja, Darienne Lake, April Carrión, Gia Gunn, our own Ben DeLa and Bianca Del Rio. Sharp eyed fans had quickly noticed that these big name performers had vanished from their hometowns AND social media during Pride Month, June of 2013. Other names were rumored as well but they didn't make the cut and several under the radar performers including our Magnolia and Trinity Kardashian Bonet, Vi Vacious, Milk Queen, and Joslyn Fox made it to the Final 14. Which raises the point, did these under the radar girls LAST very long on the Season, or did they get the boot relatively early on? Remains to be seen…RPDR apparently doesn't sequester the queens who have been booted off. Rumors quickly spread last year that Penny Tration was the first evicted contestant on Season 5 since she was back home after only a few days of being on the RPDR set.
I think we can all agree, all RPDR fans, especially Seattle area ones, are really looking forward to Season Six.
Stay tuned and the Best of Luck to both of our Seattle gals in the running.
Here they are in male form…some real zexy men folk are competing this year…Hello, Bianca Del Rio!!!!
(Visited 10 times, 1 visits today)