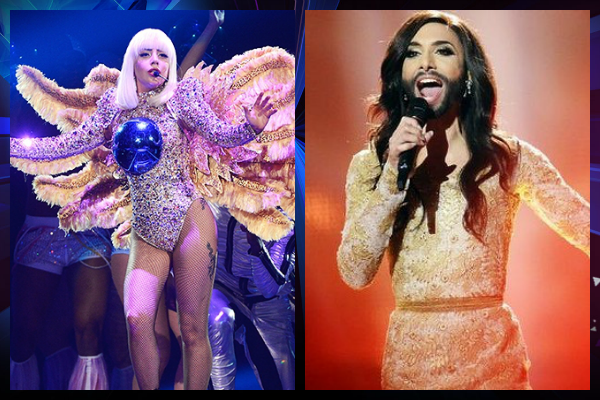 It doesn't help that the last album, Artpop is a commercial/critical disappointment and the current tour, named ArtRave: The Artpop Ball isn't packing them in like previous tours. And, it doesn't seem like anyone in Seattle is at all excited that Lady Gaga's arty farty ball is hitting Seattle's Key Arena in a week, on Wednesday, May 28. Decent seats are still available for the show.
Poor Gaga. At least she seems to be aware her act needs some goosing up. The scuttlebutt is, her team has approached the gender bending winner of the recent Eurovision Song Contest, drag singing star CONCHITA WURST to join her tour. Rumors indicate that Wurst has accepted but won't actually start opening for Gaga until the autumn leg of her tour so Seattle is SOL.
Seattle PrideFest has scored a pair of tickets to next week's show. If you go and "like" their Facebook page, you can enter. I'm assuming most of us already LIKE PrideFest, so I guess you might need to "unlike" them then re-friend them?
Seattle PrideFest is giving away a pair of tickets to the show.  There is no cost to enter, simply "like" us and fill out the entry form.  You can enter between May 21 and 11:59 Sunday May 25.  Our winner will be notified on May 26! 
Give it a shot! Go HERE!
(Visited 1 times, 1 visits today)