Despite the fact that it's not even Summer yet, as Michael Strangeways pointed out, I decided to start the series last week, because… I can? And, I just love to interview people. (So, suck my tuck, Michael!) Anyway, the series popped off when we tracked down newcomer Shelita Potroast, and her deliciously greasy interview drew both rave reviews and harsh criticism.
Tomorrow, we're sitting down with Cucci Binaca, a queen who is quickly spraying her mussy juice all over the Seattle Drag Scene. The May 30th gab-fest will finish out the month by getting all the T that Teavana could ever spill on yet another new Seattle drag queen, Deja Nouveau, who just transplanted her igloo here all the way from the land of Sarah Palin's Alaska.
That's a lot of frakin' drag queens though, right? There are a diverse group of people in the LGBT community of Seattle that deserve the spotlight. And so, I present to you the four fabulous people that I'll be talking to for the month of June:
MISS KITTY BABY has a had a hard time lately with Facebook trying to shut her ass down, but never fear! The pink boas, the glamour, and the sophistication that is she is marching on and shaking her Burlesque booby tassles harder than ever. Currently, she's jet-setting around on a Tour de USA. Can't wait to talk to her.
SHAW HUYNH (pronounced ha-win) currently twerks his large and in charge rump roast for all the thirsty bitches on the dance cubes at R-Place. During the week, you can catch him massaging the masses as a professional Massage Therapist in Tumwater, WA and I must say he's damn good at it. Like, real good.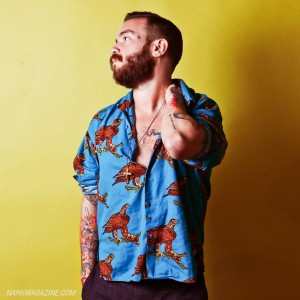 KEVIN KAUER is certifiably the gay Jesus Christ Superstar of Seattle with about 69 Technicolor dreamcoats. When I'm not planning our eventual wedding (I really want to perform Beyoncé's 'Partition' live so I can scream "Lemme hear ya say hey Mizz Kauer!), I'll be interviewing him on why he's currently the most influential club kid in the Emerald City.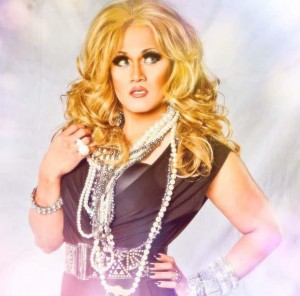 ALEKSA MANILA, my drag Auntie, has been a force to be reckoned with since the early 2000s. From Pride Asia, to her ICON show, to her many philanthropic activities across the nation: I'm excited to pick her brain about her career thus far and the honor of being one of the Grand Marshals this year for the Seattle Pride parade.
Who else would you like to see interviewed before the end of the Summer? I'm aiming for a tell-all interview with my sister DonnaTella Howe on why she vaguebooks about people so much. Katherine Hoffmann is another on my wish-list.
What say you? Sound off in the comments below.
Tags: Aleksa Manila, Cucci Binaca, DonnaTella Howe, Interviews, Kevin Kauer, Miss Kitty Baby, sgsapp, Shaw Huynh