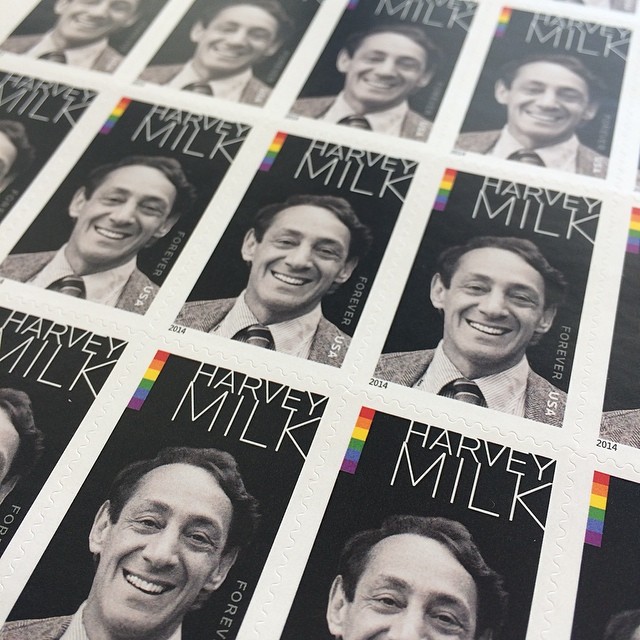 It's delicious Birfday wishes to gay rights icon/martyr HARVEY MILK who would have been 84 years old today if he hadn't been assassinated in 1978. California now actually celebrates May 22 as Harvey Milk Day to honor the man and his legacy and he received national honors today.At a White House ceremony, the official Harvey Milk stamp was unveiled in front of a crowd including Daniel Nicoletta, the man who took the photo of Harvey  that became the stamp, the co-founders of the Harvey Milk Foundation, Stuart Milk (Harvey's nephew) and Anne Kronenberg,  along with U.S. Ambassador to the United Nations Samantha Power, House Democratic Leader Nancy Pelosi, Wisconsin Senator Tammy Baldwin, Representative John Lewis, and Seattle's own Mary Lambert, the out singer/songwriter who sang the National Anthem at the event.
Hurray for Harvey Milk!
Go buy his stamps! You can use them twice a year to mail ballots…Harvey would approve!!
Tags: harvey milk, Harvey Milk Day, Harvey Milk Stamp, Queer Icons, sgsapp