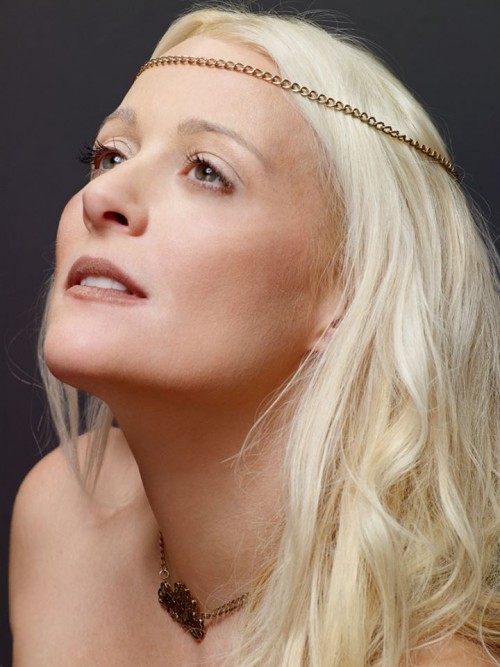 L.A. Kendall: 2 Years ago I interviewed Princess Superstar for Seattle Gay Scene in advance of her AMAZING appearance at Seattle PrideFest that year.  So I reached out to the SGS's Michael Strangeways and in his usual snarky (but lovingly snarky) way, he was kind of like meh – then followed up with a suggestion about possibly handling the article in a different way this time.  Me and the Princess herself came up with a hybrid idea.  We would turn the tables.  She would interview ME!  I mean, we couldn't let her upcoming appearance at Kremwerk's super hot lady's night KISS OFF (on Saturday, May 30th) go by without a piece in SGS.  I mean, c'mon.  Below starts Princess Superstar's interview of me.  Enjoy!
Princess Superstar:  I've been working with Kendall for as long as I can remember and she was the first person to have me DJ in Seattle! So I've decided to interview her in honor of my live show at Kremwerk for KISS OFF on May 30 which I am so fuckin' excited for! Enjoy.
xo Princess Superstar
---
Princess Superstar: So Kendall, what are a few of your favorite places to go in Seattle?
L.A. Kendall:  Well, it used to be Capitol Hill, but widespread gentrification, construction and displacement of some Seattle institutions, whether they be people or businesses have kind of turned it into a bit of a wasteland.  But the truth I still love it.  Even if to hate it.  Twisted story that is life. There is that underground feeling of artists fighting back, and businesses like The Wildrose refusing to take any crap.  I can also appreciate what some of my old friends who are involved in developing the area are going for.  I just think it's an awful culture clash.  But it still has some cool small businesses and some of my favorite people in residence, so I guess it would still be Capitol Hill.
PS:  What's it like being gay in Seattle? Do you feel like it's a supportive city?
LAK:  I feel like it's no big thing to be gay in Seattle.  In fact, I think we are very insulated.  It can be hard to keep your eye on the fact that just 30 miles up or down I-5 and you start to feel the homophobia creep in.  I have younger friends who will see an awful story about some horrific homophobic act on the news and be incredulous about it.  I'm like, outside of Seattle, this shit is still ripe.  More so even because of the spread of legalized same sex marriage.  That scares the right wing die hards. But in Seattle?  I think we are pretty insulated as Gay Folk. But to be honest, I would be interested to hear the opinion of others.  Frankly, I made a choice 22 years ago to absolutely not deal with anything or anyone who could not deal. So I have chosen a life that keeps me associated with people and in circles where it's completely acceptable and the norm.
PS:  What do you remember about my first time playing for you?
LAK:  Girl, there have been so many times, but I have to say that I think we were on a boat.  Lucky Strike had brought me on board to curate this crazy boat party for bartenders and industry folk.  You were playing and Colby B opened.  I remember running back and forth checking on you and making sure the speakers weren't going to fall over.  I also remember that there were fireworks at some point.  Perhaps a precursor to your track "I'm a Firecracker"?  It was pretty magical and you were as humble as you are talented.  It's kind of awesome to have a decade of working together under our belts.  …and the journey's not over girlfriend!  It's also been kind of amazing to get to know you as a friend, and see you grow as an artist and a Mom and wife.  We get pure joy in our house with every new episode of I Love Princess Superstar.
PS:  What's the best part about being alive?
LAK:  That's a deep question girl.  Deeeeeeeep.  I think it's all about perspective.  But ultimately, the best part about being alive is being able to experience whatever the F you want, whenever.   Be lucky you didn't ask me about the worst part or I would have to go into a diatribe about fracking and the TPP, money in politics.  SO yeah, be glad you asked about the good!
PS:  Favorite club in the world?
LAK:  You can't pick JUST ONE?!  Honestly, I can't pick just one.  Club Shelter and Red Dog in Chicago in the late 90's literally changed by life.  DJ inspiration for DAZE.  I also feel pretty lucky to have attended Club Motor when some of the most legendary DJ's alive, including my friend DJ Minx were in residency.  I have a special place in my heart for The Showbox.  It's not owned by Jeff Steichen anymore, but it used to be and that man was kind enough to mentor me when I was a babydyke, and the promotion company that put it on the map, Tasty Shows, they threw the most amazing parties and brought some of the most amazing acts.  Because of them I saw Daft Punk, Sherry Vine, Raven O, Lady Bunny, The Fugees, Lamb and so much more.  They ended up opening up a club that has to be one of my all time favorites, probably because most of my long term friendships started there, ARO.space.  It was way ahead of it's time for Seattle and no longer in business.  But glory be the things that I saw there…..
---
DO NOT MISS PRINCESS SUPERSTAR IN HER LIVE SET AT KISS OFF
Saturday, May 30, 2015
RSVP and for more information:
https://www.facebook.com/events/396569597209730/
(Visited 1 times, 1 visits today)