C'mon, people.
COMMUNICATE WITH EACH OTHER!
WHY am I annoyed? Because some folks are TERRIBLE at scheduling LGBTQ events.
TWO annual fundraisers, both of them involving athletics and "jocks" in frocks, are scheduled for this weekend, one on Saturday afternoon, July 25 and the other Sunday, July 26. Both at the exact same park and playing field.
Both on the same weekend as "Straight Pride", aka CAPITOL HILL BLOCK PARTY weekend when thousands of aging heteros return to Capitol Hill to relive the glory of their youth when they lived here in squalor prior to acquiring their spouses, children, lower six figure middle management jobs and a mortgage in Issaquah. WHEEEEEEEEE!
Which means crowds and absolutely no parking for ANYONE else coming to the Hill this weekend.
We learned this lesson five years ago. It's a bad idea to try and counter program against CH BP. Thousands of area homos leave town this time of year to AVOID Block Party and the following week's Seafair. It's just a terrible idea to try and do events during this time. Especially gay ones. Especially gay events that are pretty much the exact same event, except different sports and different charities to be benefited.
SOOOOOO, while we sincerely support both the Sisters of Perpetual Indulgence, the Abbey of St. Joan and Quake Rugby and their JOCKSTRAPS AND GLITTER annual fundraiser happening this Saturday at 2 pm at Cal Anderson Park's Bobby Morris Playfield, as well as SASG and their annual BAT'N'ROUGE softball game which involves drag queens and drag kings battling it out to raise funds for SASG on Sunday at the same space but starting at 1 pm, we think it would have been wiser to do these events FARTHER apart from each other and not on this weekend…after all, fewer and fewer LGBTQ folk LIVE on the Hill. Most of us have to drive or take mass transit to get there now!
That's our Two Cents on the matter…
More poo on both: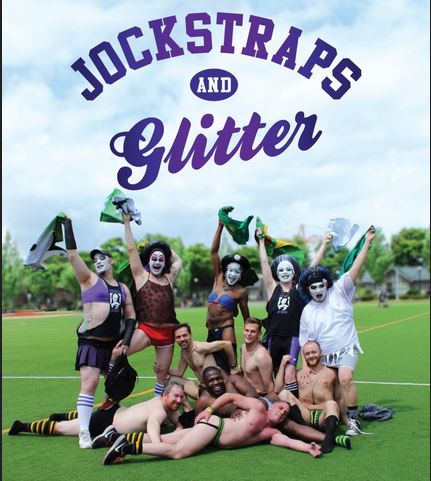 Saturday, July 25 at 2pm
Bobby Morris Playfield @ Cal Anderson Park
Capitol Hill, Seattle
It's KICKBALL time again, Quake Rugby vs. the Sisters of Perpetual Indulgence, the Abbey of St. Joan!! An afternoon of randy, bare-knuckled, rough-n-tumble entertainment awaits those who come to cheer on your favorite Nun or Rugger, with help of the Seattle Pups! As always, you may purchase a run, an out, strikes, and so much more. Just show up with your purses ready to give towards the Sisters, Quake, or the Seattle Humane Society. Madison Lane and Drew Paradisco will keep things moving along. Join us later for the Afterparty at CCSeattle's!
Sunday, July 26 at 1pm
Bobby Morris Playfield @ Cal Anderson Park
Capitol Hill, Seattle
Come help support SASG and have some fun. Bat 'n' Rouge is a yearly event where Drag Queens and Dykes play against each other in a game of softball. Only this game is different, with your help, Queens will be crawling, dykes will be leap frogging and you will be laughing! With each donation you get to choose what happens in the game!
Door Prizes, raffles, food trucks and a DJ will be playing tunes!
SASG, Is a non-profit organization that builds community and cultivates powerful, healthy lives by providing emotional support and personal development services to those affected by HIV/AIDS, the Queer communities, and those who love them.Our work is done in a spirit of safety, trust, inclusiveness, and celebration of individual differences.
(Visited 1 times, 1 visits today)