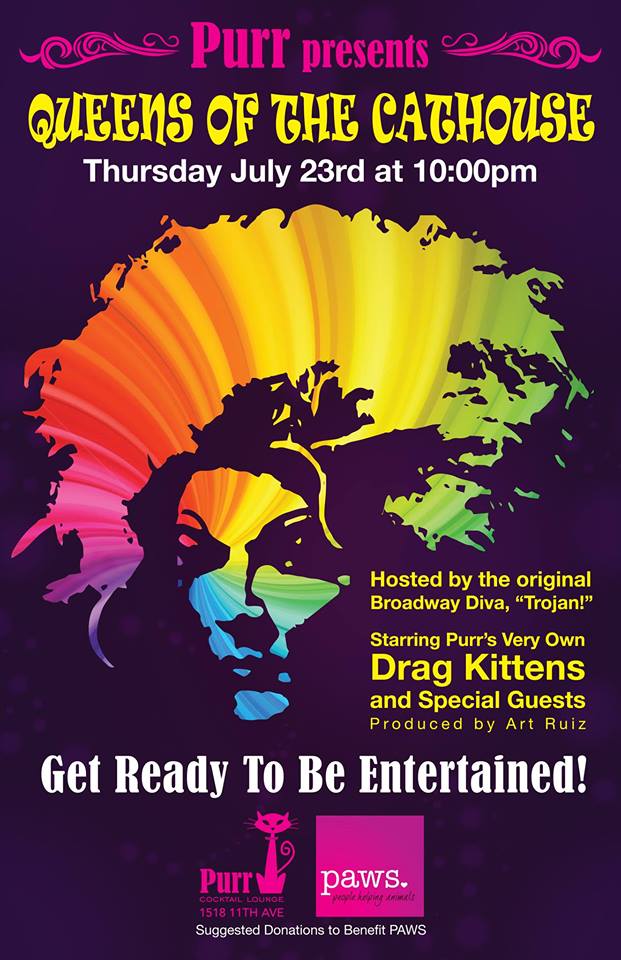 ONE last option for Thursday, July 23, 2015!
The Staff of Purr Lounge is jumping into drag tonight to benefit PAWS!
Come watch the staff of PURR perform in their best drag!

PURR Presents QUEENS OF THE CAT HOUSE!
Hosted by the original Broadway Diva, TROJAN!

Queens of the Cathouse stars PURR's very own Drag Kittens, with Special Guests.

There will be great prizes to win, with proceeds to benefit PAWS.

PAWS is a champion for animals—rehabilitating injured and orphaned wildlife, sheltering and adopting homeless cats and dogs, and educating people to make a better world for animals and people.
www.paws.org
We all love the kitties, puppies, and other assorted wildlife! Drop by and help out!!!!
Also: jocks in drag….FUN!!!!!
Tags: Fundraisers, PAWS, Purr