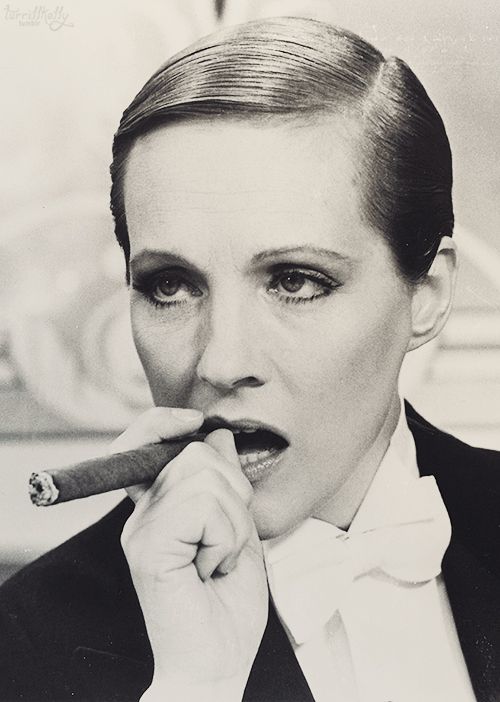 Our Dear Demented Friend Craig Trolli is one of the stars of Victor/Victoria and frankly we're shocked he hasn't harassed us into promoting this show since normally he's all over that shit like a duck on a June bug…he must be maturing.
This alarms us.
Someone check on Ms Trolli!
We keed, we keed.
(Don't check on him.)
He's undoubtedly preparing for tonight's Grand Opening Gala Premiere for Victor/Victoria, the local queer bar debut for the musical based on the 1982 film by Blake Edwards and starring Julie Andrews. It's the gender bending tale of a "girl" (Julie Andrews was like 90 when she originated the role, thus the air quotes) who heads to Gay Paree to become a star but ends up starving until an old queen rescues her, and turns her into a cross-dressing singing cabaret superstar named Victor/Victoria. (The gag is, she's a woman pretending to be a man, pretending to be a woman….got it?) Wackiness ensues when Victoria falls in love with a visiting gangster who's accompanied by his ditzy showgirl girlfriend and his closeted bodyguard.
Fun is then had by the entire family old enough to enter Re-bar.
It's all based on a German film from the Weimar era called "Viktor/Viktoria" so you KNOW it must be good, right? It has all those Teutonic "k"s in it….
It's a limited run, so snag those tickets NOW!
More info:
WHAT: Victor Victoria
WHERE: Rebar, 1114 Howell ST., Seattle WA in the heart of The Meat District…
WHEN: Thursdays thru Saturday, July 23 – August 1
doors open at 7pm / show starts at 7:30pm
with a matinee Sunday July 26th at 2pm, doors at 1:30
Tickets: http://www.brownpapertickets.com/event/1682291
$20 in advance, $22 at door
July 26th Pay What You Can at the door!
21+ W/ID
(Visited 1 times, 1 visits today)