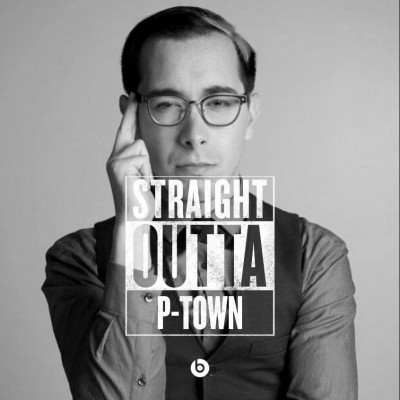 A pale beauty of a burlesque artist hands a flyer advertising his show to the oncoming pedestrian. The man looks the performer up and down. "Not tan, not going" he says, as the flyer misses his hand and hits the sidewalk.
A one-time reality tv star talks up a gushing fan, saying, "You should definitely come see our show tonight!"
"Oh my god, I just can't believe how different you look in person!"
"Well, that's television for you. But my show is-"
"I mean, you REALLY look different!"
"Yeah what can I say? Think you'll make the show?"
"Oh, I leave tonight. But I'm your biggest fan! You just look SO different…!"
Other snippets of conversation are just barely picked up while walking down the street, enough to set the imagination off.
"Can I grab your butt?"

"Her show is good, but she isn't getting any younger…"

"I've seen three shows in town! You were my second favorite."

"They're all just drag queens. Why can't we see anyone with real talent?"
These are the comments lobbed at or near performers all the time on the streets here. Tourists, drunk on vacation time and, well, alcohol, feel free to make their opinions known. But it's all worth it when the audiences are pouring in and the tips are good. Carnival Week just passed us, and it marks the high point of the crowds in town and outrageous partying on the streets. A parade goes down Commercial Street, with floats decorated this year under the theme of "Candyland," and if the copious fudge about town hasn't made your teeth hurt yet the bright colors on display here will. Men as M&Ms, ladies and "ladies" with cotton candy bouffants; it's a veritable diabetes on parade, type 2 celebration in a jockstrap. Even a day after the festivities the street is gummy like a movie theater floor, presumably from crushed candy but who knows really. The shows in town are generally packed, and the fervor of the crowds makes for a boisterous, if sticky, goodbye to the summer.
We're in the last gasps of the season now, Labor Day weekend being the small hurrah before the crowds really start to clear out. Performers are giving their final shows and packing up their dressing rooms. You see fewer ads for one-man shows while walking the streets now, and can go blocks before being approached by a drag queen handing out a pamphlet for her show. Backstage at the Art House Theater, there's suddenly ample room to stretch out, which can only mean that Varla Jean has packed up her giant sun costume and hip pads. The Eastern European workers who come here every year to staff the overworked bars and restaurants are returning to their homelands, hopefully with as much in rich white cash tips as they can. If a man without a Bulgarian accent is serving you your burger, you know summer in P-Town is over, and judging by the "wicked hot" mozzarella sticks the waitress just described handing to me, this author thinks we're nearly there.
Next time we'll say goodbye to summer in Provincetown and talk about what we've learned. It will be a short article.
Penultimately,
Major Scales
---
Fans of the Major and his favorite chanteuse Ms Monsoon who might happen to be in the general vicinity of the Northeastern United States might want to drop into Provincetown Massachusetts this summer between July 15 and Sept 18, 2015 to check them out in The Inevitable Concert at Provincetown's Art House Theatre.
AND, check out the Major and Miss Monsoon at the Gramercy Theatre in New York City on September 25, 2015 with special guest Ivy Winters! It's
"Jinkx Monsoon In Concert"
and grab tickets
HERE!
Seattle area fans of the Major and Jinkx can see them from
November 25 – December 13, 2015

at Seattle Repertory Theatre's Leo K. Theatre in Jinkx Monsoon & Major Scales: Unwrapped a delightful holiday show for the entire family…if your family is open minded, awesome and slightly demented!

(Visited 1 times, 1 visits today)