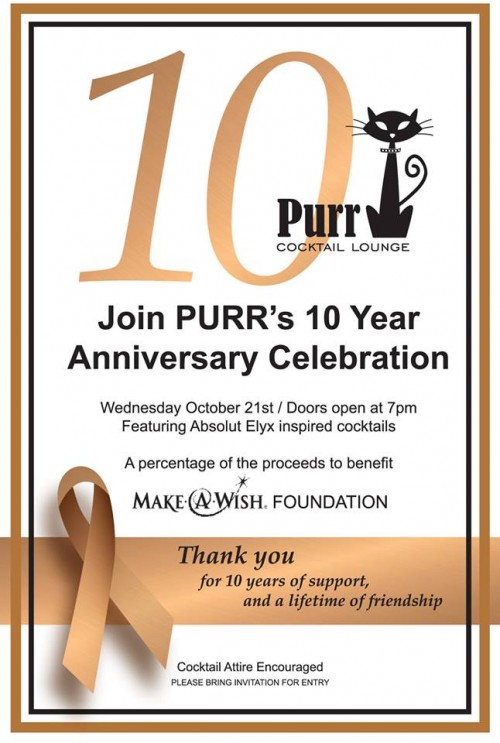 Even though it's their Tin or Aluminum Anniversary, please don't bring any such gift to Purr Cocktail Lounge's big 10 year birthday/anniversary party happening Wednesday, October 21, 2015.  Cash and credit cards will be fine, to purchase drinks and then you can simply toast to Purr's continued success.
AND, to owner Barbie Humphrey Roberts and her entire staff and crew, of course!
With Live Entertainment provided by Los Angeles based artist Ben Mallare performing all evening long and featuring Absolut Elyx inspired cocktails.
A percentage of the night's proceeds to benefit the Make-A-Wish Foundation.
Technically, (for liquor law reasons) it's a "private" party so you're supposed to print out the invite to attend. We're hoping you can just SHOW them a copy via your smart phone, since not everyone has access to a printer.
A big toast to Barbie and her Purr Crew!
Tags: Barbie Humphrey, Purr