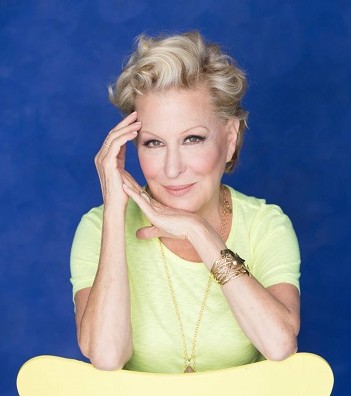 It's….THE REVENGE OF THE ELDER QUEER ICONS IN MATERIAL THEY ARE TOO OLD FOR!!!!!
Sigh.
It was just announced that Bette Midler plans on returning to Broadway in a revival of the beloved Jerry Herman musical "Hello, Dolly". Produced by Scott Rudin and directed by Jerry Zaks, the revival will hit the Great White Way in March of 2017. Originally starring the incomparable Carol Channing, the subsequent film adaptation starred a too young for the role, Barbra Streisand who clashed with that film's director, actor Gene Kelly, as well as her co-star Walter Matthau who famously quipped, "I have more talent in one of my farts, than she does in her whole body…"
This would be the 4th Broadway revival for the musical and the first one since 1995. That revival featured original star Carol Channing in the role that made her a legend.
We're guessing the producers passed on picking 94 year old Channing to play the part one more time in favor of 70 year old Bette Midler since Bette is a TINY bit closer to the character's actual age range of 40 to 50ish.
Meanwhile, famously "less talented than Walter Matthau's ass gas" Barbra Streisand is apparently still trying to make a new film version of the beloved musical "Gypsy" with herself in the leading role of "Mama Rose" .  The 73 year old superdiva is also a bit past the actual age of the character which technically ages from early/mid 30s to about 50 over the course of the show. This has been a pet project of Streisand's for many years, and a role already played by Midler in a 1993 tv production with Midler actually within a reasonable age range of the character.
AND, we just saw a trailer for the new Pee Wee Herman movie coming out on Netflix. "Pee Wee's Big Holiday" stars the now 63 year old Paul Reubens as the deranged "man child" who lives life with the mentality of a 12 year old.
It was creepy as fuck to watch a 63 year old man caper about like a little kid.
STRANGER DANGER!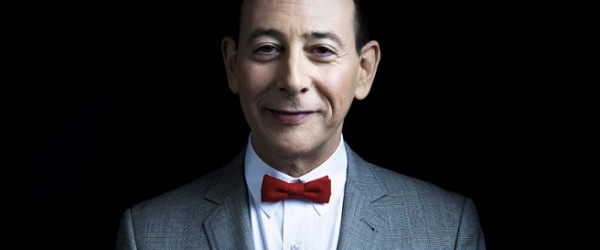 All this prompts me to write an Open Letter…or three:
Love ya, but you're too old to play Dolly.
Kinda love ya, but you're WAAAAAY too old to play Mama Rose.
Love ya, but you're not only too old to still be doing Pee Wee, you look REALLY creepy when you do so.
I'm (barely) living proof you can start new things later in life but I'm also a big advocate of knowing when NOT to do certain things…there are windows of prime opportunity to do certain things and then those windows shut.
Time to find new windows, Bette, Barbra, Paul…oh, and the AbFab gals, too. And, to quote the divine Jerry Herman from his OTHER hit musical of the 60s, "Mame", OPEN A NEW WINDOW!!!!

Open a new window,
Open a new door,
Travel a new highway,
That's never been tried before;
Before you find you're a dull fellow,
Punching the same clock,
Walking the same tight rope
As everyone on the block.
The fellow you ought to be is three dimensional,
Soaking up life down to your toes,
Whenever they say you're slightly unconventional,
Just put your thumb up to your nose.
And show 'em how to dance to a new rhythm,
Whistle a new song,
Toast with a new vintage,
The fizz doesn't fizz too long.
There's only one way to make the bubbles stay,
Simply travel a new high way,
Dance to a new rhythm,
Open a new window ev'ry day!
You're all brilliant but it's time to create NEW art that celebrates the real you…wrinkles and all.

Love,
Mr. Strangeways
P.S.
Bette will do fine onstage in "Hello, Dolly"…she's a STAR after all, and the stage is very forgiving (for the most part) when it comes to star turns like this. She looks great and this show will be a big ass hit.
However, the camera isn't very forgiving….Barbra, for the love of all that is holy, do NOT attempt to play Rose!!!
Tags: Barbra Streisand, Bette Midler, Hello Dolly, Pee Wee Herman