Apparently, Three Dollar Bill Cinema had a very successful 11th annual Translations Film Festival…per yesterday's press release, they happily crowed they surpassed attendance goals by 150%. The four day festival wrapped up this past Sunday, May 15th and the audience award winners for Translations 11 are:
Best Documentary Feature:
MAJOR!
(Directed by Annalise Ophelian)
Best Narrative Short:
STEALTH
(Directed by Bennett Lasseter)
And, you still have time to snag one of Translation's awesome t-shirts which at $15, are a GREAT deal:
Did you miss out on getting a Translations 2016 t-shirt? Fear naught!

We are special ordering additional T-shirts just for you. T-shirts will be available to order through our

website

until the end of May.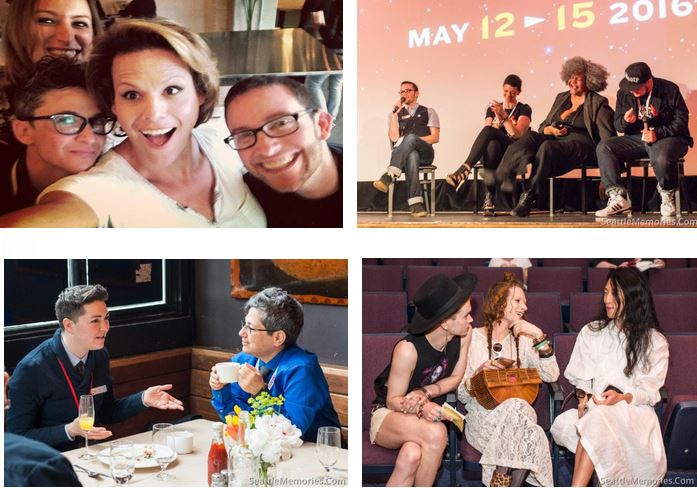 Also, check out Some Lovely Photos from this year's festival HERE!
AND, look out for Three Dollar Bill's next big events. Coming up in June, they partner up with Seattle Pridefest for the 2nd annual "Twist of Pride Film Festival" which runs June 15 through 19 at various locations around Seattle. More details on that festival in an upcoming post.
Then, this summer, look out for Three Dollar Bill's annual outdoor movie screening series in Cal Anderson Park.
Tags: Three Dollar Bill Cinema, Translations Film Festival, Twist of Pride Film Festival