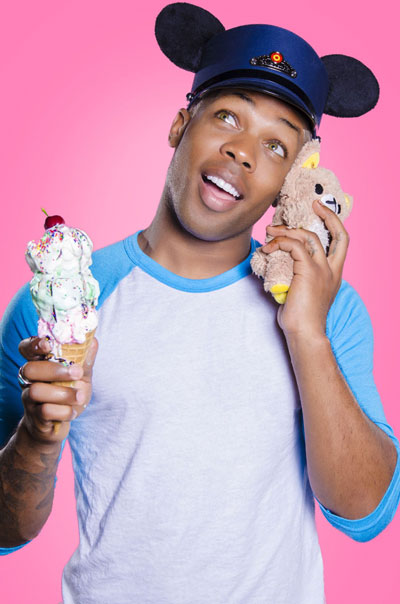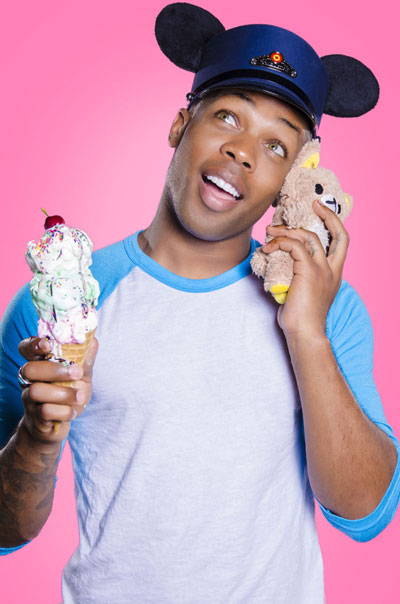 You love his video parodies on YouTube and you've checked out his appearances on American Idol and RPDR…
Now, Internet Superstar TODRICK HALL is headlining a show at Tacoma Pride on Friday, July 8th at Broadway Center's Pantages Theatre. The actor/choreographer/musician/comedian has created his own tribute to Land of Oz with "Straight Outta Oz". It's all part of Tacoma's week long celebration of LGBTQ Pride produced by The Rainbow Center of Tacoma.
It's all part of his first big transcontinental tour which kicks off July 7th in Vancouver BC, moves on to Tacoma, then to Portland on July 9th and then heading out all over the US and Canada.
More poo:
Broadway Actor, MTV star, American Idol Finalist and viral YouTube personality Todrick Hall is putting a new "twister" on L. Frank Baum's most classic creation, "The Wonderful Wizard of Oz." With over 20 original songs, Hall brings to life this American Classic like you've never seen it before. This summer, you don't have to go to Oz because "Straight Outta Oz" is coming to a city near you. Watch as Todrick and his talented crew tell the tale of Hall's adventures from his small town in Texas, to the big Emerald City lights of "Oz Angeles." How does a Hollywood hopeful succeed in the business while dodging falling houses, wicked witches and the infamous "Poppyrazzi." This show is great for the family with powerful musical numbers, innovative sets, sensational choreography, dazzling costumes and a great social message.

Todrick Hall is a sensational creative force with more than a million YouTube subscribers and hyper-engaged fans! His new MTV realty show and docuseries, Todrick, premiers on August 31. From assisting in the choreography of Beyoncé's groundbreaking "Blow" music video, writing musical YouTube parodies, and masterminding VirginAmerica's latest safety video, Todrick is an entertainment powerhouse. The Broadway star, YouTube sensation, American Idol finalist and television personality recently earned recognition as Business Insider's "Hottest YouTube Stars Alive" and Forbe's "30 Under 30 in Entertainment". His viral YouTube videos such as "Beauty and the Beat," "Target Flash Mob," "Mean Gurlz," and "Cinderonce" – to name a few, have garnered almost three millions views online.

Broadway Center presents

Todrick Hall

Straight Outta Oz

Friday, July 8, 2016 at 7:30 p.m.

Pantages Theater

Tickets: $19, $29, $35, $49, VIP: $100

The "VIP Emerald Pass" will allow Todrick's guests to step behind the curtain and meet the cast of "Straight Outta Oz!" They will get an autographed poster signed by Todrick and a professional photo to be uploaded the following morning on todrickhall.com.

Due to high demand, the number of tickets available to purchase online is limited; for ticket orders larger than six or groups please call the Box Office at 253.591.5894
(Visited 1 times, 1 visits today)