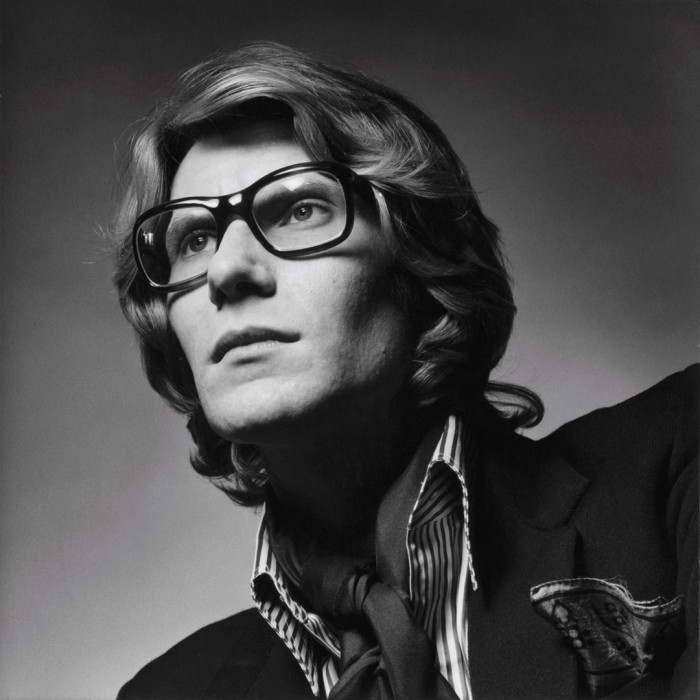 As usual, I'm tardy about writing things but I really need to remind and encourage everyone to head to the Seattle Art Museum very soon to check out all the goodies on hand this fall.
Of course, the Biggy Wiggy thing to go check out is SAM's huge current superstar exhibit Yves Saint Laurent: The Perfection of Style (October 11, 2016–January 8, 2017) which highlights pretty much every single aspect from the legendary French fashion icon's 44-year career as a designer. It's all there: adorable but precocious youthful scribbles….paper dolls he designed in his youth (like all gay little boys into fashion do!) Then, his debut and all the looks that made him a name.
(Note: All photos from here on are mine (Strangeways) and taken with my phone camera so excuse the blur. I'm shaky around so much beauty…)
The Bow Dress: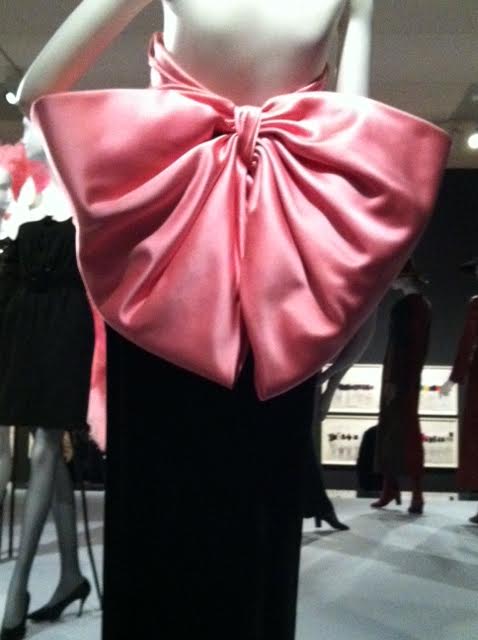 The Trapeze Dress: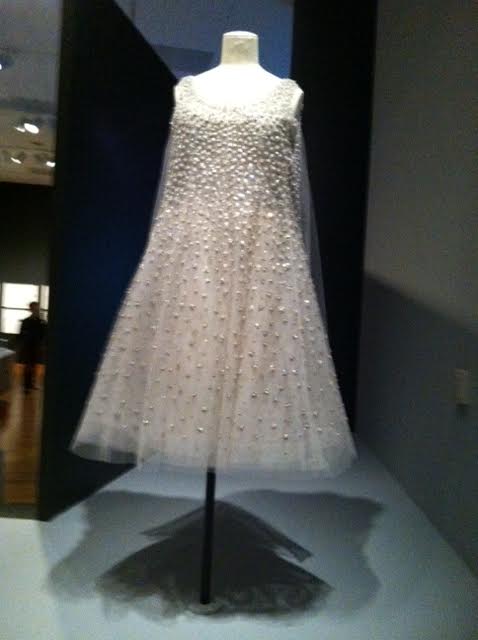 The Pant Suits: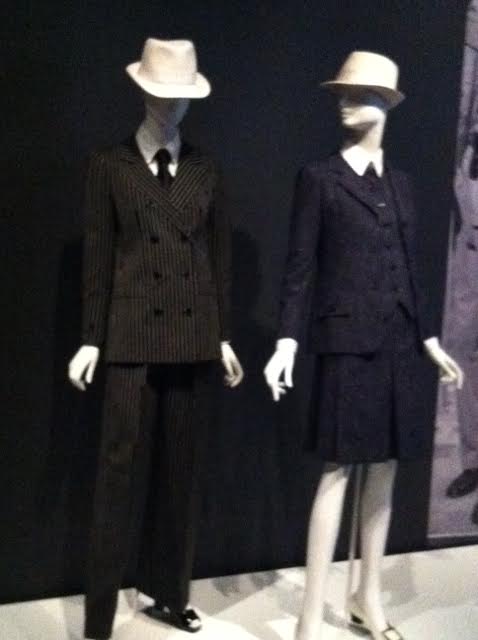 The Flow-y Gowns…I call this the "Endora" after the Bewitched character: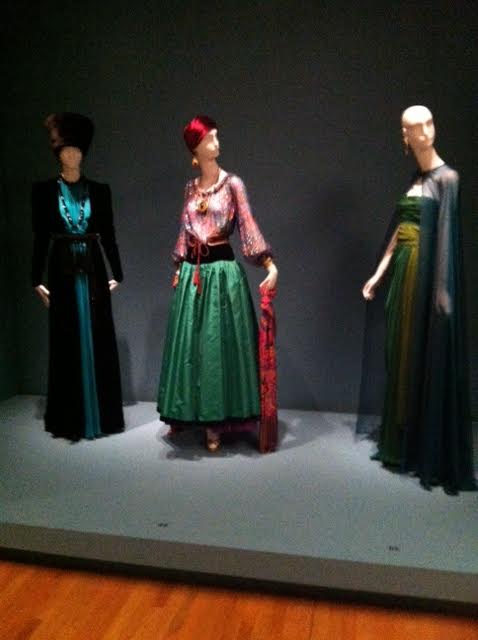 The Pop Art Looks: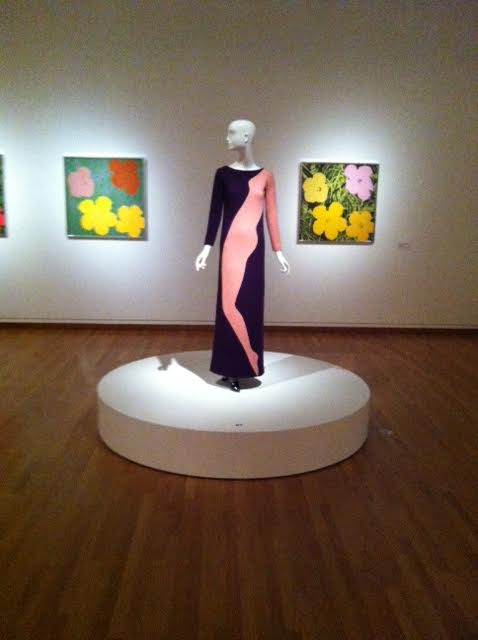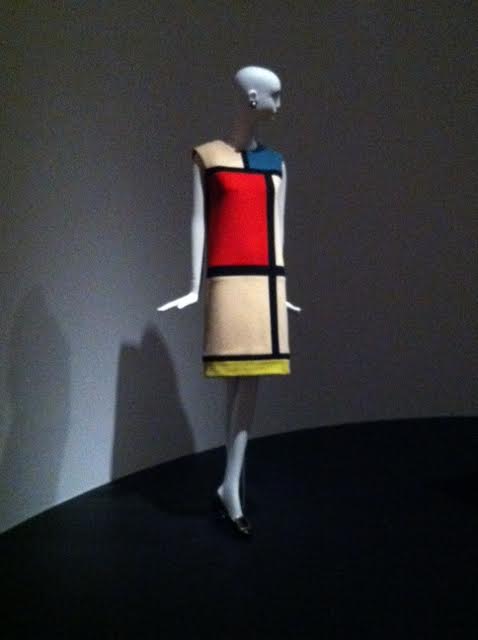 The Gorgeous Costume Jewelry. The BEST room in the exhibit is a black mirrored diamond shaped room featuring a display case full of delightful gaudy baubles. Even if you don't wear big jewelry, you want to own it all just to be able to gaze at its beauty.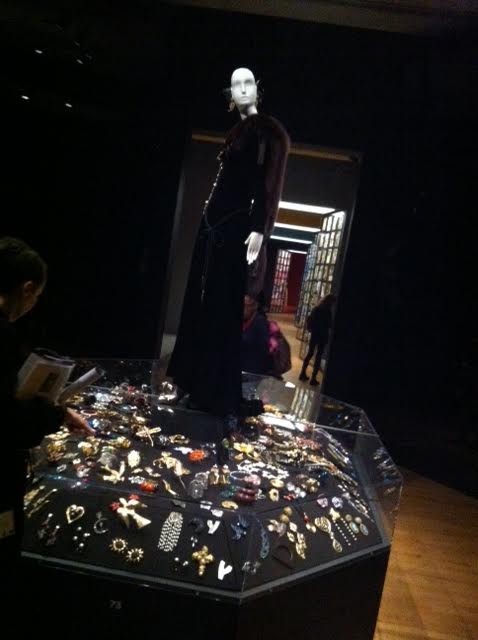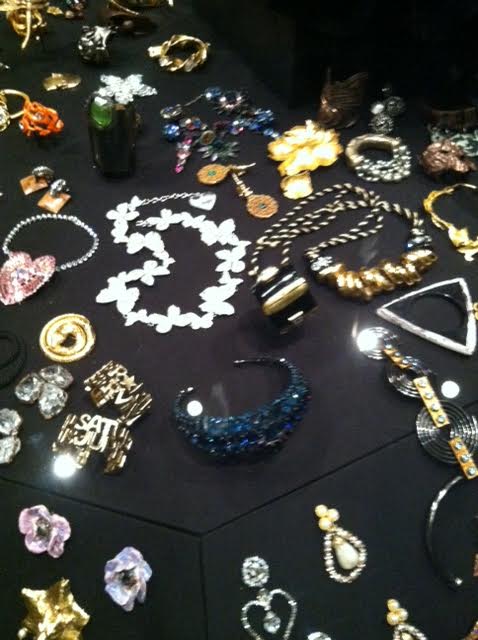 The Jewelry Room is in the Long Corridor that features individual color/themed displays. I call it the "Fashion Orgasm Walk" because it's so gorgy you might need to go shower and have a cigarette after experiencing it.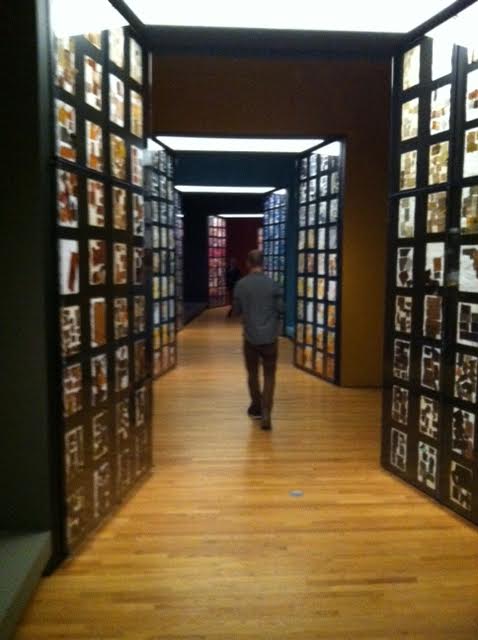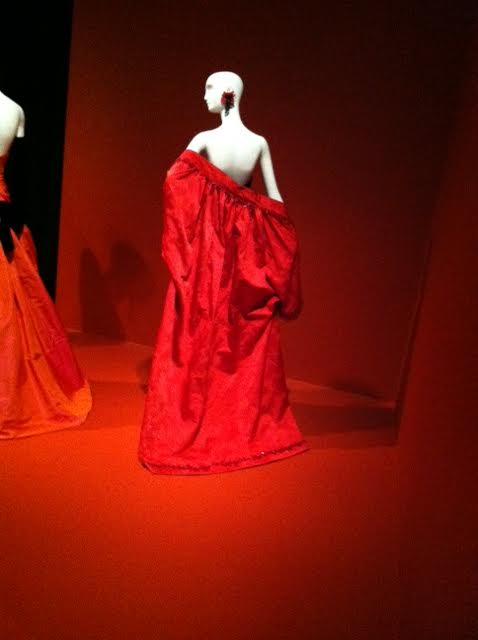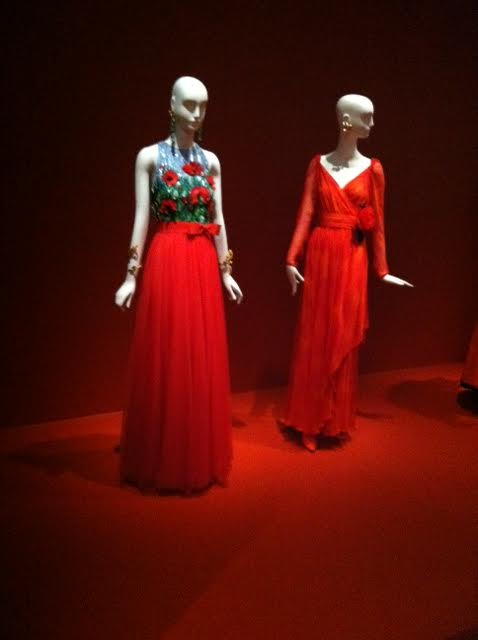 It's just a fascinating look at a very talented artist and the curators have done a brilliant job of pulling it all together. There's so much to see here and take in…I had to walk through it three times and still didn't absorb it all. Even if you're not "into" fashion, it's still a beautiful exhibit of art and design.
It's also fun if you're LGBTQ to see the queerness inherent in Saint Laurent's work. He was unabashedly gay and his aesthetic reflects that time and time again. He frequently and playfully interjected naughty elements into his work like this dress with erotic male figures from Grecian vases. And the exhibit has a whole section to illustrate how  Saint Laurent's "gender bending" design influenced not only fashion but society as a whole by his use of traditional menswear fabrics and his introduction of male silhouettes (the pant suits and jackets) into women's wear. He also feminized menswear with his unisex designs that blurred the lines between gender specific clothing.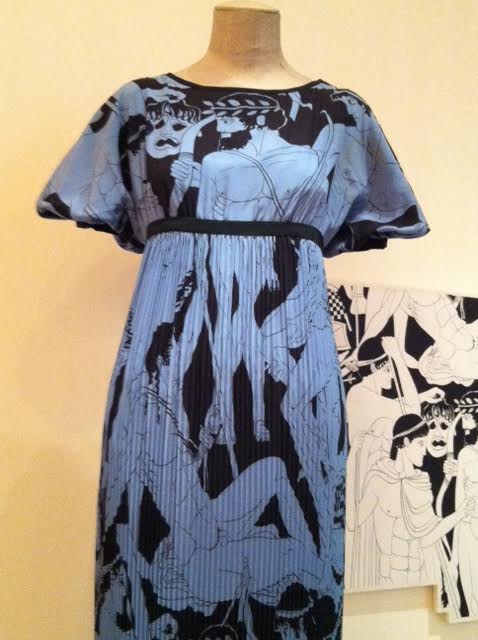 You have until January 8, 2017 to see  Yves Saint Laurent: The Perfection of Style  but you should try to go earlier rather than later as it will get increasingly busy over the holidays and especially in the final weeks before it closes.
And, you have a couple fun options to check out the show in the week's ahead including the upcoming return of a popular dance party, LEGENDARY CHILDREN which is an annual event co-produced with the Seattle Library for Seattle's Queer People of Color community (but everyone is invited to attend). It's a FREE event and it's happening on Saturday, November 5th but you should register to attend. Some more skinny:
Join us for a night of high style that puts QTPOC communities in the central spotlight. Legendary Children is luxe, transgressive, and totally FREE. RSVP requested.

This evening is where the arts and social justice meet, with QTPOC voices ringing loud and clear.

Enjoy live performances, hot DJs, and the artistry of some of the Pacific Northwest's most talented performers. Come for the art, stay for the public runway and entry to the special exhibition "Yves Saint Laurent: The Perfection of Style | Oct 11 2016 – Jan 8 2017".
Not free and not queer specific but still lots of fun is SAM's quarterly (or is it bi-monthly?) community cocktail party/art social REMIX. It's happening Friday, November 18th and go here to buy tix.
And, I can also heartily recommend the newly revamped cafe at SAM. TASTE Café  has unveiled a new look and menu and it's pretty damn tasty and surprisingly affordable for an upscale kind of eatery in an art museum. It's definitely a lunch kind of place; they're only open 11 am to 5 pm everyday except Thursday when they're open to 9 pm and they're closed Tuesday, but if you're in that part of downtown (First Avenue) it's worth it to pop in for lunch or a snack. You can enter from First Avenue; you don't have to even enter the museum.
I recommend the Croque Monsieur sandwich (much lighter than most Croques which can be overly gooey and gluey) and the amazing Roasted Cauliflower which doesn't photograph well but is damn tasty and a bargain at $5.  The salads are great too and they have a "Food to Go" case if you're in a hurry and wanting to take food back to the office or home for your dinner. I'm a "Moody Foodie" and TASTE gets  a big thumbs up from me…fresh ingredients and clean/simple/delicious whole food.
Oh, they have great looking baked goods which I didn't try because some of us are trying to get ready for swim suit season….June of 2017.
I have to start early.
(Visited 2 times, 1 visits today)