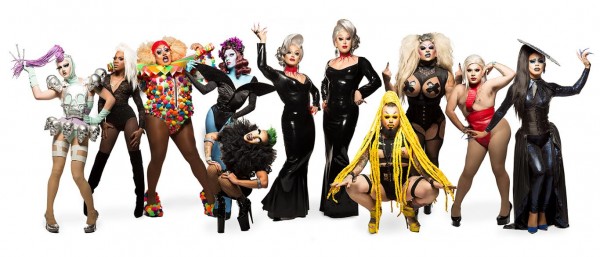 We love anything that increases the visibility of alternative queer culture, especially if it's drag related. In your face demonstrations of genre/gender bending is a big part of our impact on society…it's good to push the buttons when it comes to expressing both gender and sexuality!
A new web based video series is aiming to do just that. Nationally renowned queer party hosts/producers THE BOULET BROTHERS are bringing their very popular Los Angeles based party DRAGULA to a computer/phone screen near you but they're doing it with a fun twist by turning "Dragula" into a competitive drag queen pageant show ala "RuPaul's Drag Race". But, unlike that popular LOGO tv show, Dragula will feature the oddball/alternative queens that frequently get sidelined on RPDR. In fact, the Boulet Brothers are calling their competition the " Search for the World's First Drag Supermonster" .
Dragula will feature 9 punkier than thou divas including a former Seattlite. Our own "supermonster" the one and only URSULA MAJOR is competing to capture the "monster crown" along with divas like Melissa BeFierce and Frankie Doom.
AND, the challenges on this show are NUTS!!!! This isn't your Granny's drag show…the Boulets make these gals do HORRIFYING THINGS!
AND, they don't "sashay" away when they get eliminated…when the Boulets eliminate a Queen, they REALLY mean it.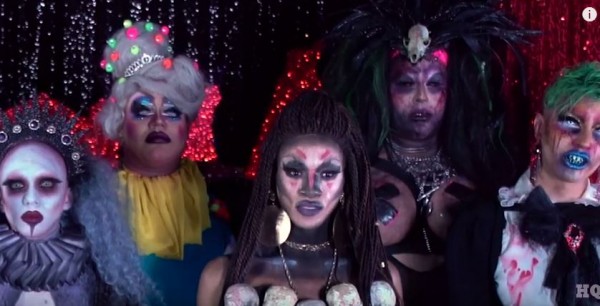 The first episode is up NOW…go check it out!
WATCH NOW AT
More poo:

"The Boulet Brothers DRAGULA: Search for the World's First Drag Supermonster" is a new competition based reality show starring alternative, horror, punk and misfit themed drag queens competing in mind blowing, shocking and dangerous challenges over a series of six episodes to slay the competition, snatch the crown of DRAGULA or die trying.
The show is created and hosted by the iconic Boulet Brothers, a drag duo infamous for creating and developing some of the world's most infamous alternative queer nightlife, stage performers and events.

The Boulet Brothers' have created the DRAGULA competition in order to discover and create their next monster: a new drag queen who will rise above the others and become the World's First Drag Supermonster.

The show is produced by Ash & Bone Cinema and will be airing online on the Hey Qween Network(Heyqween.tv) beginning Monday October 31, Halloween night. New episodes will come out every two weeks on Monday mornings following the Halloween launch and culminating in a finale where the winner of the series will win the crown.

The series is a mix between Fear Factor, Jackass and RuPaul's Drag Race, and it is guaranteed to unsettle and shock audiences.
"Meet Our Monsters" Cast video:https://youtu.be/h3-nRwYR470
Series Teaser: https://youtu.be/BuUP7ee1q0s
Series Introduction: https://youtu.be/wK6vYACcr6w

The Boulet Brothers DRAGULA:

Search for the World's First Drag Supermonster!

A New Drag Queen Reality Competition Show!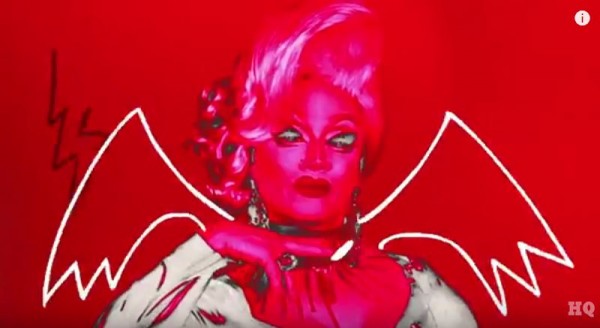 Exclusively on Hey Qween TV www.HeyQween.TV

Meet The Cast:

Melissa BeFierce

http://instagram.com/melissa_befierce

Meatball Queen

http://instagram.com/spiciestmeatball

Foxie Adjuia

http://instagram.com/foxie_adjuia

Vander Von Odd

http://instagram.com/vandervonodd

Loris Queen

http://instagram.com/lorisqueen

Pinche Queen

http://instagram.com/pinchequeen

Xochi Mochi

http://instagram.com/xochi_mochi

Ursula Major

http://instagram.com/ifvckedursulamajor

Frankie Doom
Tags: Boulet Brothers, Drag Supermonster, Dragula, Hey Qween Network, Queer Web TV, ursula Major, Web TV