That's right, everyone. Geeks and nerds who are sick of the heteronormative masses at other cons are invited once again to share their passions at the WSCC's Conference Center.
Passes are still available, but act quickly! In recent years the con has sold out by midday Saturday.
Folks, this is one of my favorite conventions of all time. It's fun, it's lighthearted, and everyone welcomes each other with open arms. From girl comic book shop associates to professional gaming and coding experts, this con has it all. Are you female-identified? Or simply an open-minded feminist? Then there's something you'll find fascinating at this year's Geek Girl Con!
A question I often get is, "But are men welcome?" OF COURSE THEY ARE. We want you to learn as much as you can so you can stop douchbaggery in nerdy realms wherever it strikes! Because frankly, that's the kind of hero women *really* want to see. This is the con for the little guy. The one who got bullied in school, the girl who's been ousted from comic shops and gaming groups. It's for the person who gets harassed for their cosplay, or who constantly has to remind people that cosplay is not consent. You know, like the kids in Stranger Things. Now just imagine that group of pubescent boys as girls, and you're halfway to understanding.
Female-identified nerds have come a long way in recent history, thanks to the internet helping the information spread. We're not just discussing equal pay or civil rights anymore; we're taking an active role in pervasive fictional media as well. We petition show writers when we're sick of tropes (see: Game of Thrones, The 100). We don't need women's studies classes to introduce new feminist schools of thought. We're demanding representation, talking about what's not okay in movies, and empowering each other to combat the daily struggles of working with entitled, ignorant asshats.
But hey, you don't need me to tell you all of that. If you've been a part of geeky media in the past ten years, you've probably participated in all of the above.
And that's what Geek Girl Con enforces. Peaceful and oftentimes hilarious geeking out over the fandoms we love!
This is one of the few cons that has it all: gaming, fandoms, STEM, cosplay/costume/fashion stuff, comics, horror, sci-fi, merchandise, art, meetups, science DIY, anime, etc. The list is nearly endless! Not only can you excitedly giggle about a recent episode of something-or-other, but you can network the shit out of yourself with women in your field. Maybe even introduce the young girls in your life to people they'd admire. With two days of programming, there's potential for fun and professionalism alike.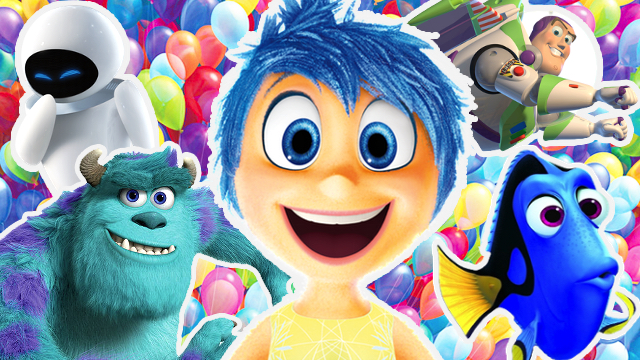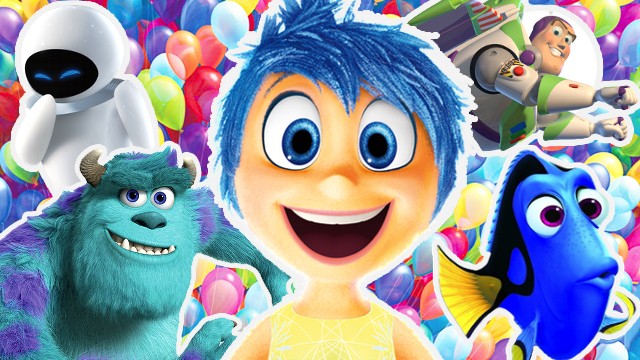 What I'm most excited for is the Women of Pixar. Jude Brownbill, Yun Lien, Angelique Reisch, Trina Roy, and Becki Tower will host a panel and be on hand to discuss what it's like to work on some of the top animated films in recent history. Like Wall-E, Finding Dory, Up, Monsters, Inc., Brave, and Inside Out, to name a few. Meet some of the women responsible for pretty much everything refreshing in animated CGI films for the past twenty years!
Panels of interest for the queerly/intersectionality intrigued:
"Science Fiction Romance: Tentacles Not Required." Find out what it is about our heroines that provide strong role model character elements and why mechanics of sex don't necessarily have to factor in. The genres can be blended, and authors can get tips on how to navigate their own stories.
"Saving Sci-Fi & Fantasy: POC, Women, & LGBTQ Voices Saving the Genre." To be held, appropriately, in the Korra room. The title speaks for itself, so see what a diverse panel of experts have to say.
Cosplay Contest! Saturday at 4pm. Bigger and better than ever! The wonderful thing about cosplay is that it's increasingly a body-positive industry. More and more folks who have tips and tricks to share refuse to let anyone be shamed for their bodies. Remember, NO ONE looks the way your favorite comic or animation artist draws.
Also appropriately in the Korra room, "Out of this World! Exploring the Awesomeness of LGBTQIA Sci-Fi & Fantasy" will continue the Saturday info-fest. Description: "Join us for an out-and-proud and out-of-this-world discussion with sci-fi/fantasy authors as we explore the wonderfully queer realms of LGBTQIA representation in speculative fiction, as well as the various intersections found within, from race to gender identity, sexuality to ability. Magic, and potentially mayhem, may also ensue." End scene.
"Science after dark (18+)" will happen at 7pm that night, exploring sex and sexuality from the coolly logical demeanor of a Vulcan. Questions were submitted to the panel of doctors and professionals, who'll host the forum in the spirit of encouraging sexual health. Probably geekier than your school's health class was!
Continuing GGC's 18+ night, "Incredible Girl Presents: Geeks & Kink," where we'll see a pilot of the show as well as discuss the connections between fandoms, BDSM, kink, and conventions. Sex-positive culture also to be covered.
Admittedly, the dystopia nut in me won't resist "Queering the Apocalypse," where the forum will entertain post-apocalyptic narratives and what having queer representation in those stories mean to us. Aptly held in the Furiosa room.
AND A DAVID BOWIE FUCKING SING-A-LONG!! BECAUSE DAVID BOWIE.
"Loving what you want" helps Sunday move along with a lively chat about breaking the gender role modes of fandoms. It's ok if you're a boy who likes Barbies or a girl who likes GI Joe.
Helping to close out Sunday will be our very own Jo Jo Stiletto of Nerdlesque fame hosting "Geektivists, Geek Grrls, & Gaymers: Hacking Popular Culture in the 21st Century" with three other panelists. This discussion will engage you with the impact of how nerd culture and our conversations on social media are bringing about positive social change.
All this among a slew of varied panels discussing culture appropriation, Asian media, disability representation, POCs, and a bajillion feminist topics. Bring your notebooks! 
This year's Geek Girl Con looks bigger and better than ever, so do yourself a favor and stop in. Meet some awesome nerds doing awesome things for Geekdom. Have fun, nerd out, network, feel good about yourself, and enjoy!
**All gendered language is intended to include anyone who identifies with a binary gender, or non-binary persons who may or may not choose to identify at any given moment. Geek Girl Con is an all-inclusive safe space for all genders, sexualities, and expressions. 
(Visited 1 times, 1 visits today)