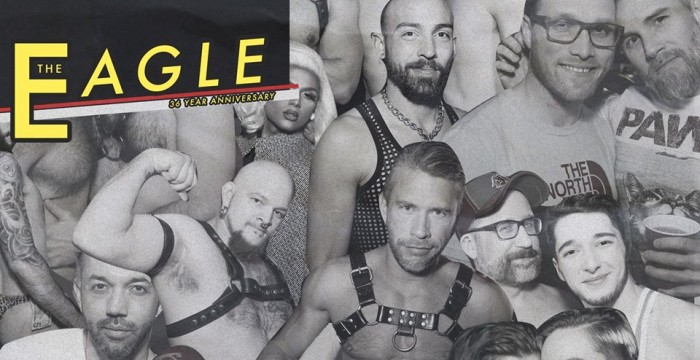 36 is such a zexy age…our favorite "Dirty Bird", the Seattle Eagle is turning 36 this week and to celebrate they are having a filthy night of decadence this Saturday, March 18th starting at 9 PM. It's hosted by two beloved "regulars" Bucket and Randy with special guest DJs Karl Kamakahi and Pure Noise and the whole filthy party is being produced by wunderbrat party producer Nark so you know it will be sparkly perverted fun for the entire family…if that family is over 21 and likes booze and beefy  barely dressed men.
Nark has even wisely collected as many filthy disgusting photos he could find (he took many of them or the lovely Rachael) and they've been collected into a delightful keepsake memento 'zine which is FREE but only while supplies last so you'd better get there early if you want to snag one and have "reading" material for those lonely nights when you're not actually AT the Eagle doing vile things.
Basically, it's a yearbook for perverts!!!!
(Note: we are NOT pervert shaming…we are paid up members of the "Dirty Gay Pervert's Club Seattle Local 69"!)
This party WILL be packed…every Eagle regular is sure to come out for it, including area gaylebrities with their sex slaves in tow!
FUN!!!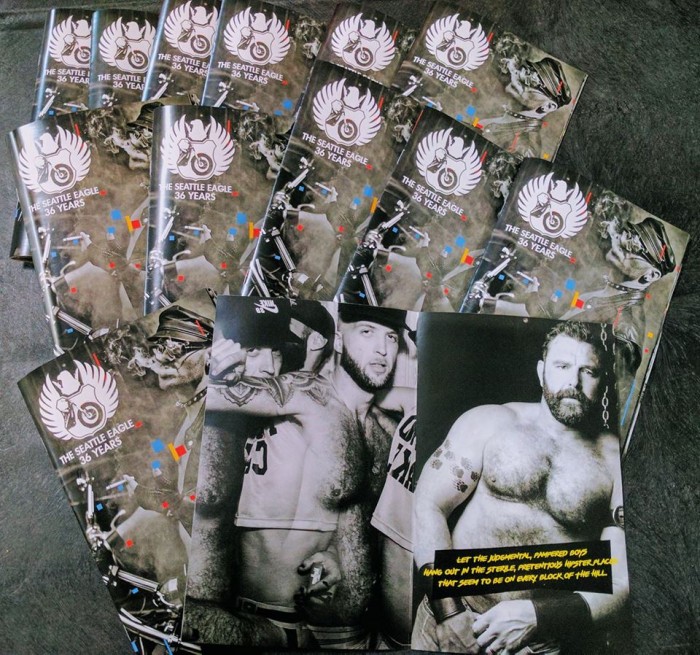 More poo:
Saturday March 18th come out to celebrate 36 years of THE EAGLE! It's an underwear encouraged night with a clothes check at the door, also we'll be giving out a free collectible pictorial zine celebrating The Seattle Eagle and general homo'ness.

Special guest DJ's
KARL KAMAKAHI (Soft Option) & PURE NOISE

Hosted by the raging spirit animals of the dirty bird-
BUCKET + RANDY

Free Zine available while supplies last
Clothes Check Available at the Door
Bring out your jocks and gear or whatever gets you in the mood

SATURDAY 3.18
THE EAGLE
314 E PIKE ST
9pm-2:30am
(Visited 1 times, 1 visits today)