How….timely. The talented folks at Café Nordo, that fascinating theater company that has managed to combine theater with fantastic food and booze pairings for the last decade or so without devolving into your Grandma's suburban dinner theater presenting Miss Ruth Buzzi in "Evita" (which I would TOTALLY go see, btw…) is back with a fascinating and quite provocative new show that speaks to our concerns about the current political/social climate in the world.
Those concerns that we're three steps away from having our face stuck in a rat cage or seeing our female friends filing down the street in red robes en route to the latest "cleansing".
Café Nordo's fall production is titled Onērus™ and it takes place in the not so distant future…2046 where "citizens are connected to the Cloud 24/7 through a Sync-Disc implant" …with the unfortunate side-effect that they can no longer dream.
Here's some more info about the new piece with a link to buy tickets. Judging by the timely plot and Nordo's reputation for delicious food/drink, it could be the hot ticket for Autumn 2017.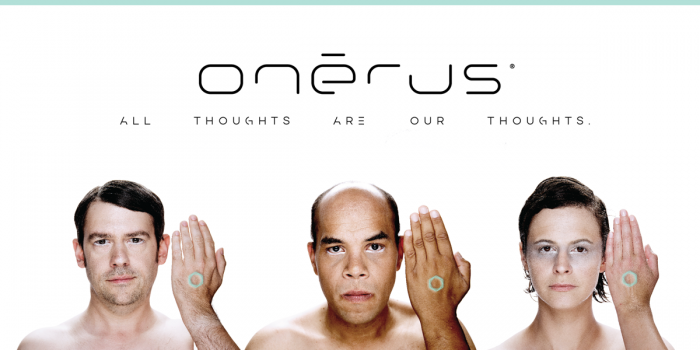 THE YEAR IS 2046
You have received the opportunity to experience a night of
organic dreams.
Congratulations! All rights reserved.
Single tickets are available today for Nordo's most extravagant and subversive production yet: ONĒRUS™
Join us in a world where corporations have dominated congress and Cascadia is the center of a tech hub where citizens are connected to the Cloud 24/7 through a Sync-Disc implant. An unfortunate side-effect is the inability to dream.
Enter Onērus™, a company that has developed a machine to extract organic dreams from members of society deemed "Deviant" for their resistance to the Sync-Disc technology. Of course, this dream extraction does no harm to the Deviant and only results in furthering society for the greater good. Despite rumors to the contrary, Onērus™ clients have absolutely no reason for concern.
Led by Nordo co-artistic directors Erin Brindley and Terry Podgorski, you will experience what dreams taste like, how they sound (via an original score by Annastasia Workman) and how humanity can possibly break free from this eerily familiar dystopia.
The cast features the talents of José Amador, Madison Jade Jones, Opal Peachey, Richard Nguyen Sloniker, Heather Revfem, Sharon Barto Gouran, Devin Bannon and Evan Mosher.
Onērus™ will open for business on Thursday, September 21st at 8pm. We encourage you to make sure your credit accounts are clear and reserve your seat for the Sci-Fi Dinner Theater spectacular you've only dreamed about.
P.S. We're here from the future to educate you – our loyal followers – on the pronounciation of our futuristic new show. All together now!
Tags: Cafe Nordo, Onērus™, Seattle Food/Theater