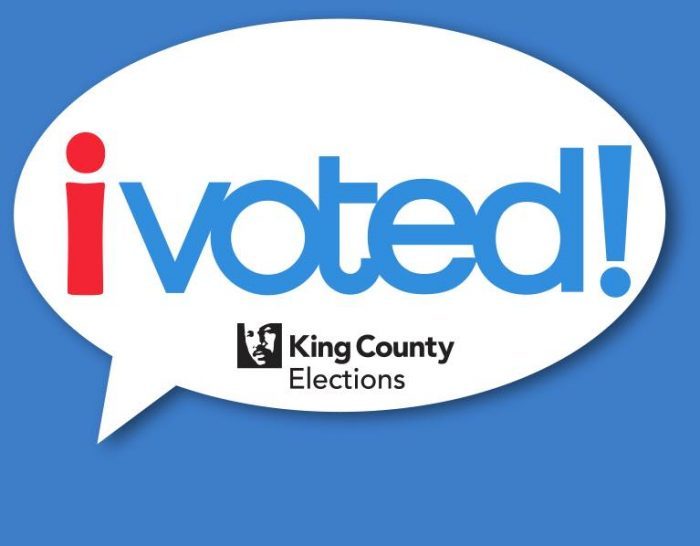 It's Election Time Kids! It's time to fill in those ballots and mail/drop them off and try not to recall the horror of one year ago when a certain Orange Idiot managed to slither into office!
(Pops Mexican Valium in effort to erase that memory)
Tomorrow, Tuesday, November 7th is Election Day 2017. While it is an odd season election year (meaning it's mostly local, municipal, county and state elections. The only elections for national/congressional races are for 'special' elections necessary to fill a vacant seat).
In Seattle, we have races for Mayor, City Council and various other councils (School Board; Port Authority) to deal with so it IS a major election for us as we determine how our city will be run for the next few years with the major race being the mayoral which features two female candidates, both Democrats….out lesbian/attorney Jenny Durkan and urban planner/activist Cary Moon. Durkan has racked up the most prominent endorsements and has the support of most main stream Democratic organizations as well as the Seattle Times. Moon has snagged endorsements from both of Seattle's alternative papers, The Stranger and Seattle Weekly.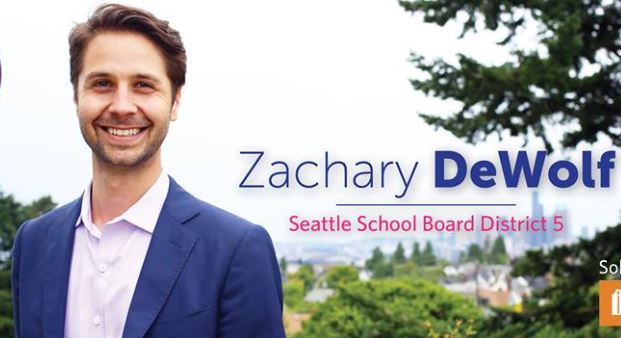 Seattle also has an out gay man running for District 5 of the Seattle School Board, community activist Zachary DeWolf. There were also several LGBTQ candidates running for one of the two open seats on the Seattle City Council in the primary earlier this year, including a gay male Muslim doctor/burlesque performer; a transgender male martial artists instructor; and a lesbian community activist but none of them gathered enough votes to be placed on the final November ballot.
There are also dozens of LGBTQ candidates in races all across the country and you can track live election results via the Victory Fund's web page starting tomorrow. The non-profit organization endorses and encourages LGBTQ candidates throughout the country.
Writer's note: Obviously it's good for LGBTQ people to support LGBTQ candidates but it should also be noted that just because a candidate is LGBTQ it doesn't mean they are necessarily the BEST candidate to support. Suggesting that a gay person must vote for a gay candidate is as ludicrous as insisting that white people only for white candidates or Protestants only vote for Protestants.  The Ed Murray campaign and his LGBTQ supporters pushed that agenda four years ago (if you're gay you gotta support Ed!) and look how THAT turned out…it's always wise to research your candidate choices and vote for the candidate that best fits your needs…regardless of their sexual orientation.
Here's more about the Victory Fund and tracking Election 2017 results.
Victory Fund to Track LGBTQ Candidates' Election Results Live;

Major LGBTQ-Related Storylines Developing for 2017 Cycle

Live election results for 61 endorsed candidates at victoryfund.org/election2017

Washington, DC – Victory Fund will share election results live for 61 LGBTQ endorsed candidates on the ballot this Tuesday. The election tracker will allow reporters and LGBTQ politicos to be among the first to know about election night victories and learn about the significance of our history-making races. Big wins Tuesday night could strengthen LGBTQ political power nationwide and break down barriers in the Deep South, Virginia and other states and municipalities. The live results can be seen at victoryfund.org/election2017 beginning Tuesday at 6pm ET.

Among the LGBTQ-related storylines to watch on election night:

Unprecedented Number of Transgender Candidates Seek Elected Office.

Transgender candidates across the nation could make history Tuesday night – potentially making 2017 the Year of the Trans Candidate. Eight Victory Fund endorsed trans candidates are up in state and local elections, an extraordinary number given there are currently just six out trans elected officials nationwide.

Danica Roem could become the first openly trans person to win and serve in a state legislature. Victory Fund bundled more than $200 thousand to help her defeat 25-year incumbent Bob Marshall, who proudly describes himself as "chief homophobe" of the Virginia state legislature. She would be the only out trans state legislator in the nation.

Other trans candidates to watch are:

Andrea Jenkins and Phillipe Cunningham, Minneapolis City Council: If elected, they would become the first openly trans people elected to the city council of a major U.S. city.
Lisa Middleton, Palm Springs City Council (CA): She would become the first trans person to win a legislative seat in the state of California.
Kristen Browde, New Castle Town Supervisor (NY): She would become the first trans person ever elected in New York state.
Tyler Titus, Erie School Board (PA): He would become the first openly trans person ever elected in Pennsylvania.
Shannon Cuttle, South Orange/Maplewood Board of Education (NJ): They would become the first nonbinary person to win elected office in New Jersey.
Sophia Hawes-Tingey, Mayor of Midvale (UT): She would become the first openly trans person to win elected office in Utah.

Breakthrough in the South.

Five Victory Fund endorsed LGBTQ candidates in Atlanta could dramatically increase LGBTQ representation and solidify Atlanta as a leader in the emergence of new more inclusive South. The Atlanta candidates are beneficiaries of an Independent Expenditure launched by Victory Fund Georgia and Georgia Equality in the final weeks of the campaign, intended to mobilize voters on behalf of LGBTQ candidates. The candidates include:

Cathy Woolard, Mayor: She would become the first openly LGBTQ person to be mayor of a major city in the Deep South.
Alex Wan, President of the City Council: He would become the first gay man and first Asian-American to hold the position.
Liliana Bakhtiari, City Council: She would become the first openly LGBTQ Muslim to ever win elected office in the United States.
Kirk Rich, City Council: He could maintain the LGBTQ "legacy seat" currently held by Alex Wan, and held by Cathy Woolard before him.
Josh McNair, Fulton County Commission: He would become the first openly LGBTQ African American elected in Georgia.

Lesbian Mayoral Candidates Break New Ground.

Jenny Durkan could become the first openly lesbian woman to become the mayor of Seattle if elected. Cathy Woolard could become the first openly LGBTQ mayor of Atlanta and the only openly LGBTQ person ever elected mayor of a major Deep South city. Both wins would be significant given just one openly lesbian woman is currently the mayor of a major U.S. city (Salt Lake City Mayor Jackie Biskupski).

_________________

Gay & Lesbian Victory Fund

The Gay & Lesbian Victory Fund works to change the face and voice of America's politics and achieve equality for LGBT Americans by increasing the number of openly LGBT elected officials at all levels of government.
(Visited 3 times, 1 visits today)