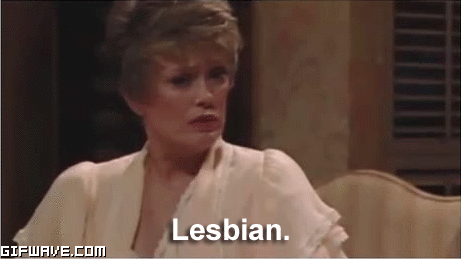 We've done some sleuthin'!!!
To find out the episodes being parodied at the much anticipated THE GOLDEN GIRLS LIVE: ON TOUR show happening Thursday, March 22nd at the Egyptian Theater on Capitol Hill and brought to you by Five Sense Reeling. It's the annual holiday treat produced by San Francisco's Queen of The Bay Area, the one and only HEKLINA that sells out dozens of shows every holiday season and honors the beloved 80s sitcom "The Golden Girls" with an all drag cast.
Joining Heklina (who of course plays the bossy pants Dorothy Zbornak/Bea Arthur character) will be San Francisco divas, Matthew Martin (Blanche), D'Arcy Drollinger (Rose), and Holotta Tymes (Sophia). AND, with very special guest star, RuPaul's Drag Race Season Nine Winner SASHA VELOUR  on hand in a couple of iconic GG guest roles.
Little birds have told us that the two episodes being recreated are: "Dorothy's New Friend" and "Isn't It Romantic?"
"Isn't It Romantic" is the 5th episode of Season 2 of the series that features a guest visiting the girls, an old friend of Dorothy's who happens to be…..A LESBIAN!!!!!
Dorothy Zbornak's old friend, Jean comes to Miami for a visit and Dorothy decides not to tell Blanche and Rose that Jean is a lesbian. Then, Jean tells Dorothy she's in love with Rose, and Dorothy is forced to come clean about Jean's sexual orientation to Blanche and Rose. Meanwhile, their new VCR causes Sophia to rent x-rated movies.
This episode is beloved for the following exchange:
Blanche: What's so funny
Sophia: For starters, Jean is a lesbian.
Blanche: What's funny about that?
Sophia: You aren't surprised?
Blanche: Of course not. I mean I've never known any personally, but isn't Danny Thomas one?
Dorothy: Not Lebanese, Blanche. Lesbian
Blanche: Lesbian…Lesbian…LESBIAN!?!!? Isn't that where one woman and another…
Dorothy: We already know what it means.
The second episode is also popular for featuring one of the rare "villains" to pop up on the show: the notorious bigot BARBARA THORNDYKE!!!! The third season episode, "Dorothy's New Friend" features guest star Bonnie Bartlett as Barbara, a local literary light (yeah…in Miami. I know it's farfetched….) and the author of insipid romances like "So Dark the Waves On Biscayne Bay". Dorothy begins to spend all her free time with her new friend, who stimulates her intellectually, even though Barbara treats Rose and Blanche with great condescension.  When Barbara tries to patch things up with the girls by taking them all to the very exclusive Mortimer Club ("they serve a GREAT breakfast and the parking is free!!!") anti-semitism rears its ugly little head! And, Dorothy gets to rip her "friend" a new one!!!! Yay!
There are TWO big shows that night, at 7pm and 10pm with the earlier show sold out and a few tickets remaining for the later show…grab your 10pm Seattle tickets HERE!!!!
Portland fans take note that the show moves to the Aladdin Theater on Saturday the 24th for two more shows at 7pm and 10pm and grab THOSE TICKETS HERE!!!!
More info:
The Golden Girls LIVE: On Tour 2018 Seattle

**A SECOND SHOW HAS BEEN ADDED**

This loving send up of two episodes of the uproariously funny TV show THE GOLDEN GIRLS features San Francisco's leading drag comic performers, as they create laughter and good clean fun for the whole family.

The four drag stars playing the characters the entire world has come to know and love are Heklina (Dorothy), Matthew Martin (Blanche), D'Arcy Drollinger (Rose), and Holotta Tymes (Sophia).

Special Celebrity Guest Star – Sasha Velour, winner of RuPaul's Drag Race Season 9, joins the cast for all performances.

The Golden Girls LIVE is directed by D'Arcy Drollinger.
Costumes by Daffney D'Luxe.

This loving send up of two episodes of the uproariously funny TV show THE GOLDEN GIRLS features San Francisco's leading drag comic performers, as they create laughter and good clean fun for the whole family.

The four drag stars playing the characters the entire world has come to know and love are Heklina (Dorothy), Matthew Martin (Blanche), D'Arcy Drollinger (Rose), and Holotta Tymes (Sophia).

Special Celebrity Guest Star – Sasha Velour, winner of RuPaul's Drag Race Season 9, joins the cast for all performances.

The Golden Girls LIVE is directed by D'Arcy Drollinger.
Costumes by Daffney D'Luxe.

Also: 
The Golden Girls LIVE – Portland
Saturday, March 24, 2018
7pm & 10pm

FOLLOW US!
Instagram: @fivesensesreelingevents
Twitter: @5sensesreeling
(Visited 22 times, 1 visits today)