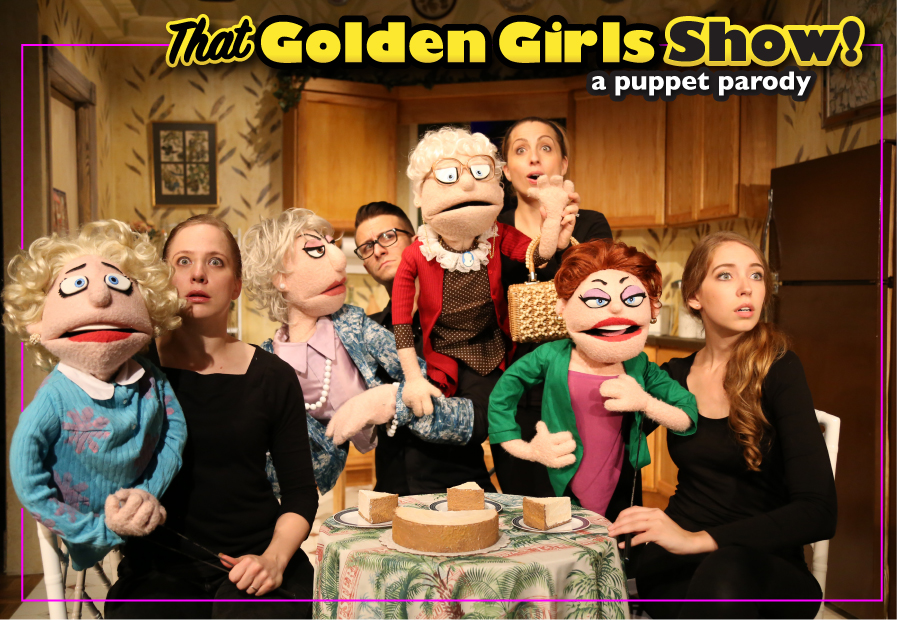 For all of you Golden Girls fans, here's something to mark on your 2022 calendar….it's a LIVE stage version of the beloved 1980s TV show about 4 older ladies living together in Miami and for once, it's not a production starring old drag queens…
It's produced with puppets of the felty persuasion.
Yes! PUPPETS!
Think Sesame Street "muppets" but instead of Grover and Cookie Monster, it's felt versions of Betty White and Bea Arthur.
SQUUUUUUEEEEEEEE!
It's just been announced as an event at the Federal Way Performing Arts & Event Center but it's not happening until March 27, 2022. BUT, it looks like the ticket link is already live so if you're a true fan, you can snatch them up NOW over HERE!
Also be aware this is billed as a PARODY of the show so they're apparently NOT using actual scripts from the classic series so…we'll see. (Tad worried this might be a watered down version of our "Girls"). And, it's being done like the popular Broadway musical, Avenue Q, where you actually SEE the actors manipulating the puppets on stage WITH the puppets and not hidden like they do with the Muppets.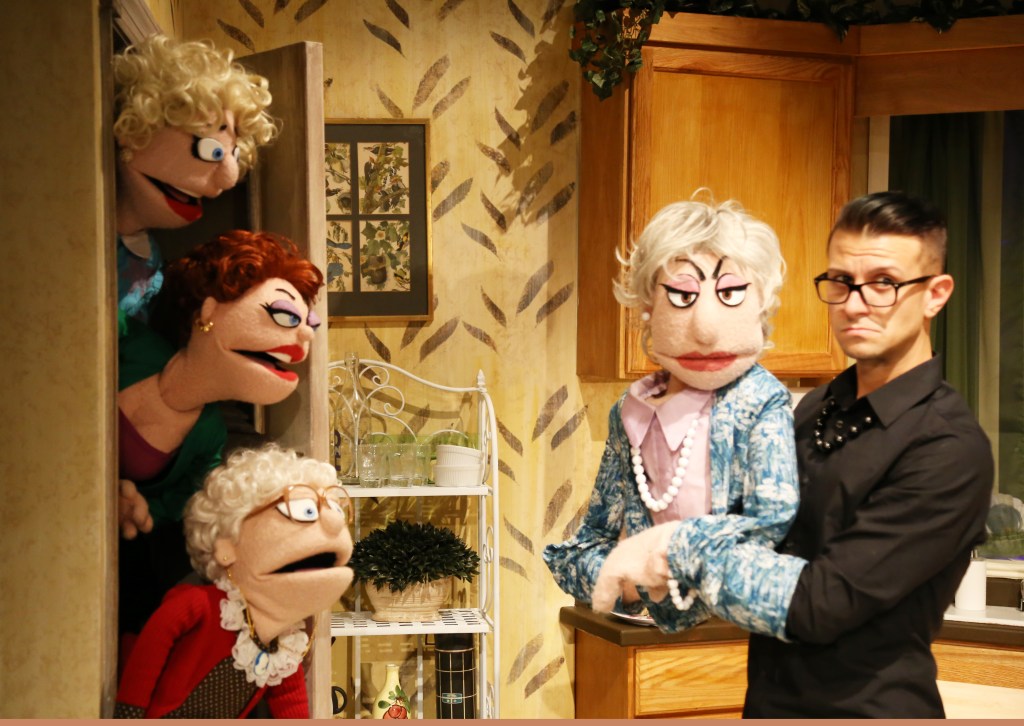 More info:
Get set for an evening of cheesecake, laughter, jazzercise, shoulder pads, sex, and the elegant art of the quick-witted put down. From Sophia's get-rich-quick schemes, to Rose's tales from St Olaf, Blanche's insatiable hunt for men and the Fountain of Youth, and Dorothy's daily struggle to make sense of her life.

Devoted fans will fondly remember our four girls from Miami, and for the firsttimers, this will be a joyful introduction to the brilliance of that television series.

Please note that our physical box office remains closed; tickets are available online or by phone (253-835-7010) only. There is an inherent risk of exposure to COVID-19 in any public place where people are present. COVID-19 is an extremely contagious disease that can lead to severe illness and death.  By entering the venue, you voluntarily assume all risks related to exposure to COVID-19, and Venue disclaims any and all liability related thereto.
(Visited 1 times, 1 visits today)