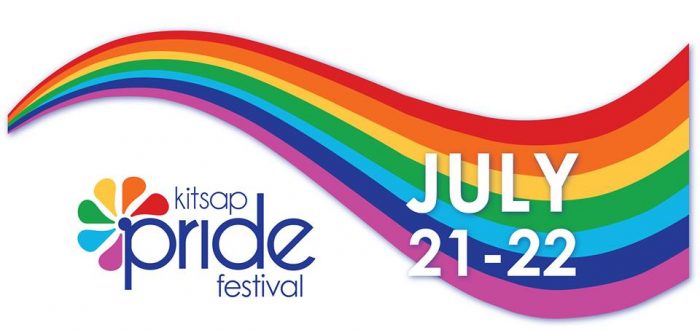 For Pride-a-holics in the Puget Sound area, there's still more Pridin' to be had this weekend.
It's time for Kitsap County to get in on the LGBTQ Pride fun with KITSAP PRIDE happening this Saturday, July 21st in Bremerton's Evergreen Park from 11 am to 5 pm. 
Some info:
This year we feature two stages of entertainment. The main stage located at the west end of the park has our headliner Tiffany Wilson, Chyeah Chyeah and Drag Queen Story Team as well as drag and musical performances and DJ music. The community stage located in the amphitheater has gender variety performances from Queerly Beloved, Drag 101 with the Q Center, and St. John.

Main Stage

Prospective Schedule
11:30 – Rocky Horror Picture Show by Dungeons and Dragonflies
11:45 – Drag with The Larger Than Life Roxy Renee Ross and friends
12:00 – Mayor's Welcome
12:15 – Drag Queen Story Time with Madison Lane presented by the Kitsap Regional Library
12:45 – Speakers and Announcements
1:00 – Drag Performances
1:15 – Chyeah Chyeah
2:00 – Drag Performances
2:30 – Speakers and Announcements
3:00 – Headliner: Tiffany Wilson

Community Stage

Prospective Schedule
11:00 – Q Center Drag 101 and Performances
12:15 – Saint John
1:15 – Queerly Beloved Gender Variety Show
2:30 – Open Mic
For more info including directions on how to get to the event, go to their webpage HERE!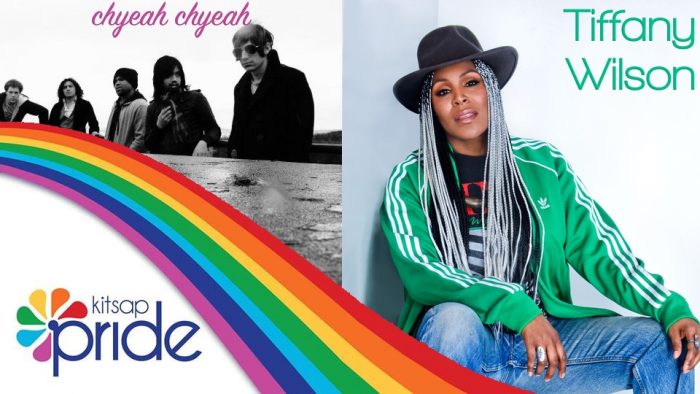 There are other events happening over on the Kitsap Peninsula this week as well, to celebrate Pride.
On Thursday, July 19th, there is Drag Queen Musical Bingo: Pride Edition! happening at the Toro Lounge in Bremerton….it's an all ages event benefiting The Q Center of Kitsap.
On Friday, July 20th, there is Roxy's Cake Batter Birthday Show at the Wee Blu Inn Again Bar and Grill, 2901 Perry Ave, in Bremerton. This is the show that used to be done by Cucci Binaca.
On Saturday night, after the Kitsap Pride festival, there's an after party at Slaughter County Brewing Company, 1307 Bay St, in Port Orchard. Go HERE for more details. 
Finally, on Sunday, July 22nd, there's a Drag Queen Brunch at Historic Roxy Theatre, 270 4th St in Bremerton. Go HERE to buy tickets. 
(Visited 1 times, 1 visits today)