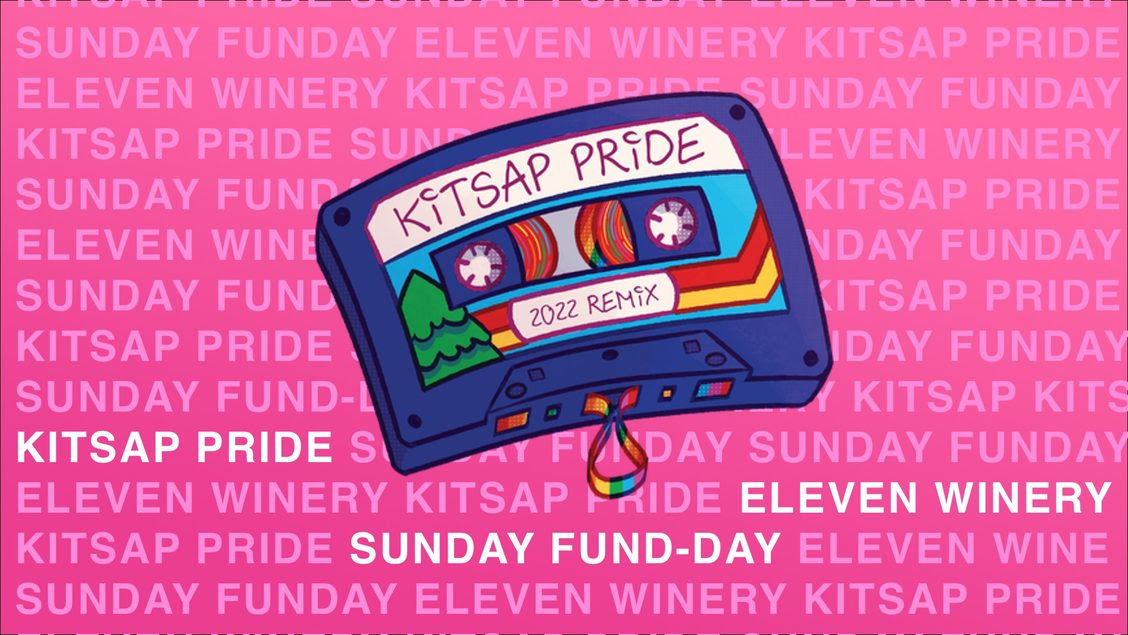 Along with nearly everybody else, KITSAP PRIDE has announced live, in-person events for 2022 including a fun wine tasting event in Bainbridge (or, is it ON Bainbridge, since it's an island?)
PLUS, they'll be back with live LGBTQ Pride events on July 23rd!
Here's the skinny on the wine party for Sunday, April 17th…which is also Easter so why not combine the joy of drinking wine with the joy of eating Easter candy!
And, maybe a nice ham!
Join us for a wine tasting!
April 17th from 12-8pm – ELEVEN Winery on Day Road, Bainbridge

On Sunday, April 17th, ELEVEN is donating 100% of their tasting fees (that's right:100%), and 10% of all bottle purchases to the nonprofit, Kitsap Pride. Kitsap Pride's mission is to celebrate, support, and unite the LGBTQ+ community in Kitsap County.

Got plans? Stop by and grab a bottle or 12 for dinner. Donations will be a part of the Kitsap Great Give and raise funds for the July 23 festival at the Fairgrounds.

Seattle "Gypsy Jazz" band Ranger and the "Re-Arrangers" will evoke the spirit of a Paris cafe from 1-4pm

More Info: https://www.elevenwinery.com/concerts-social-events/sunday-fund-day-kitsa-pride
AND, don't forget to save the date for Kitsap Pride on Saturday, July 23rd at the Kitsap County Fairgrounds in Bremerton!
Exhibitor applications for Kitsap Pride 2022 are now open. Click here for more information.
(Visited 5 times, 1 visits today)