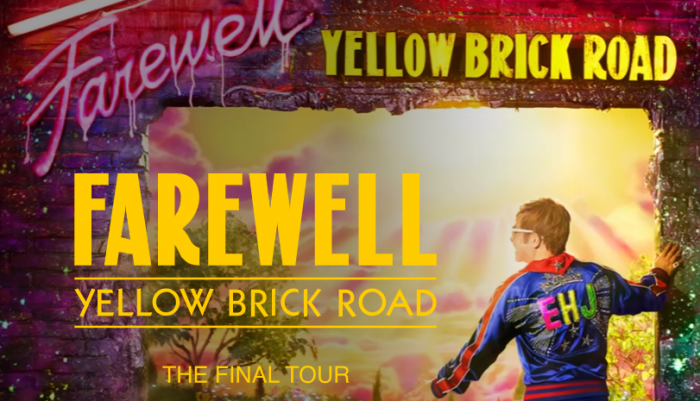 There was much grousing from local fans of Sir Elton John, the much beloved pop music icon for the last 50 years, that the star did not have Seattle/Puget Sound as a stop on his announced "final world concert tour".
That has been rectified with today's announcement that the FAREWELL YELLOW BRICK ROAD TOUR has added 25 additional dates for North America in the fall of 2019. 
So, you have a year to wait for him to get here…plenty of time to get ready.
The 70 year old kicked off this final tour earlier this month in Allentown PA. He'll make it to the Tacoma Dome for a two night stand on September 17 and 18, 2019.
Tickets for these newly announced dates go on sale Friday, October 5th at 10 a.m. local time. An American Express pre-sale runs Thursday, September 27th at 10 a.m. local time through Monday, October 1st at 10 p.m. local time. A limited number of exclusive VIP packages will be available on Thursday, September 27th at 10 a.m. local time.
Note that John hasn't announced he will stop performing in public after this tour. It's been rumored he'll probably do residencies in Los Vegas like so many other pop stars do nowadays. Lucrative and less tiring that touring….though, if Cher can still do it, why not Elton?
(Visited 2 times, 1 visits today)