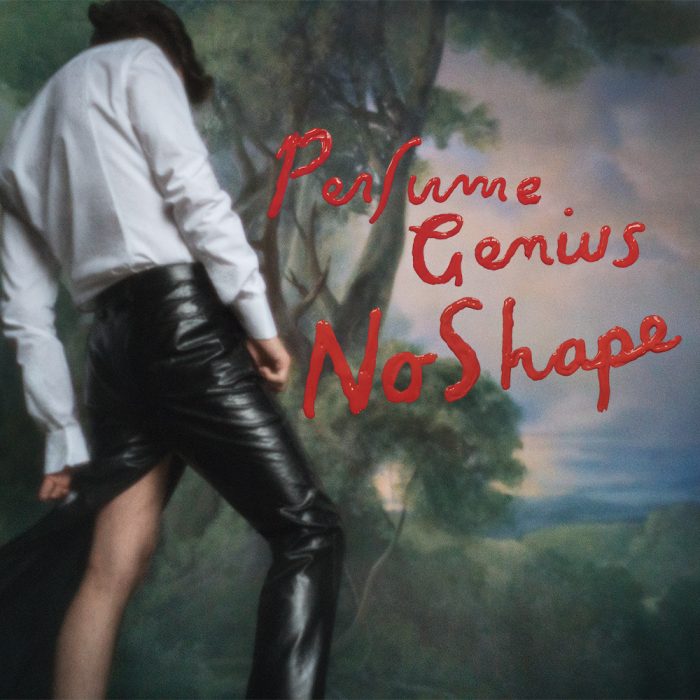 Local queer musician/songwriter PERFUME GENIUS aka Mike Hadreas has teamed up with W Hotels as part of their new "W Records" label to release exclusive music tracks including "Alan (Rework)" out now and another single to release next week. And, all of W Hotel's proceeds from the streaming of the songs will benefit Immigration Equality, the nation's leading LGBTQ immigrant rights organization, the non-profit chosen by Perfume Genius as the beneficiary of the project. 
More on this cool project with links to the songs:
MIC DROP:
W HOTELS MAKES MUSIC WITH PERFUME GENIUS TO BENEFIT IMMIGRATION EQUALITY
New Exclusive Track "Alan (Rework)" Drops Today as W Records Partners with Matador Recording Artist, Perfume Genius
Perfume Genius from his forthcoming music video with W Hotels Worlwide for W Records
NEW YORK – NOVEMBER 14, 2018 – W Hotels Worldwide today announced the second phase of their newest music initiative, W Records, with the addition of Matador recording artist, Perfume Genius, to the boundary breaking project. W Records launched last month with artist Amber Mark and has already released two exclusive tracks plus a music video with the rising star. W Records will be launching another two exclusive tracks starting today with "Alan (Rework)" from Perfume Genius. W Records will release a second exclusive track from Perfume Genius next week.
W Records is once again reaching beyond the music to support a cause that both the W brand and artist hold dear. All W Hotels proceeds from the streaming of Perfume Genius' exclusive tracks with W Records will benefit Immigration Equality, the nation's leading LGBTQ immigrant rights organization. Immigration Equality  was hand-picked by Perfume Genius as his charity of choice. The organization represents and advocates for people from around the world fleeing violence, abuse and persecution because of their sexual orientation, gender identity or HIV status.
"Immigration Equality is doing important work providing free legal services for LGBTQ and HIV-positive individuals that are seeking asylum in the U.S. – it's a hugely important cause to me, especially now," said Perfume Genius. "Like many generations before us, we still have many challenges facing us here in America, but also around the world. In over 80 countries being LGBTQ is still criminalized. It is vital that we as a nation and as a global community continue to fiercely support those that keep us moving forward. Everyone deserves a chance to be safe and free, it is a human right."
Marriott International officially partnered with Immigration Equality in January 2018 to fund and support the "LGBTQH Asylum Program" which provides expert legal representation for vulnerable individuals seeking asylum in the U.S. who have fled their home country for fear of persecution due to their sexual orientation or gender identity. Marriott International supports Immigration Equality as part of the company's corporate social responsibility platform, Serve 360 (#serve360); the partnership is one way that the company pursues its global promise to Welcome All and Advance Human Rights.
"Working with Perfume Genius and Immigration Equality is an incredible opportunity to unite our passions for music and LGBTQ+ equality around the world," said Anthony Ingham, Global Brand Leader, W Hotels Worldwide. "Since the brand's inception we have been pushing the conversation around equality, visibility and inclusion. From our global Pride celebrations to our QUEER ME OUT speaking panels and LGBTQ+ guides for worldwide destinations we love, we are proud to be continuing the conversation, which is far from over. It's a true honor to be able to continue that work through our newest endeavor in the music space, W Records."
Both Perfume Genius tracks were recorded at the W Sound Suite at W Seattle – Perfume Genius' (Mike Hadreas') hometown. Additional tracking took place at the legendary Robert Lang Studio in Shoreline, Washington where Nirvana made their last record. For "Alan (Rework)," Hadreas brought in an all-female string section.
Listen to these W Records Releases:
Amber Mark – "High On Your Love"
Amber Mark – "Can You Hear Me (ReWork)"
Perfume Genius – "Alan (Rework)"
About W Records
W Records is a record label and resource for artists selected by W Hotels and their music industry partners. From recording to release, W Records supports artists through every step of development, providing recording space, video shoot locations, mixing and mastering and finally, distribution of the new sound via live performances, streaming and vinyl production. Tracks for W Records are recorded, naturally, in W Sound Suites (the brand's signature, on-site recording studios) with four rising artists stepping up to the mic over the next year. Tracks from each artist will be released through W Records both digitally and via limited edition runs of vinyl which will be gifted to tastemakers, DJs and W fans as a throwback way to enjoy new/next music.
Production Notes
W Records is supporting emerging artists, and artists on the tipping point of worldwide fame with production, distribution, a fully-produced music video and a live performance. Each artist will lay down tracks in a W Sound Suite (either W Hollywood, W Barcelona, W Bali or W Seattle) and record a cover as well as an original track. Once the tracks are mixed and mastered, W will release 500 copies of limited-edition vinyl which will be sent to DJs, tastemakers as well as music-loving SPG/Marriott Rewards members. Each W Records artist will film a music video to accompany the release of his or her W-exclusive tracks. It will all culminate in an intimate live set for W guests and fans.
The Liner Notes
The W brand's longstanding relationships with music industry partners, promoters, media and influencers will help W Records artists cut through an overcrowded market. Artists will also get direct exposure to more than 120 million members of Marriott International's loyalty programs, providing a huge audience from the start. W Records is in part overseen by Giant Step, the marketing agency that has created award-winning campaigns for brands like Intel, Samsung and ABSOLUT. Like W, Giant Step has a true passion for music and is a recognized brand within the industry having worked with many notable artists over the years including Amy Winehouse, Janelle Monae, Lady Gaga and Daft Punk. The W Records team and capabilities are similar to a small but powerful independent label. W Records is supported by both in-house and music-centric PR teams between THINK PR (W brand) and Grandstand Media, non-commercial radio promotion from co-sign, plus Giant Step's marketing team adding DJ, tastemaker and influencer marketing to the program's scope. Global distribution is provided by AWAL (Tom Misch, 3LAU) which connects W Records with audiences through top streaming services including Spotify, Apple Music, iTunes, Amazon, Google Play, and Deezer. This combination of a nimble label team with the marketing power of W Hotels and Marriott International creates a unique and exciting prospect for the artists working with W Records to amplify their sound on a global scale.
Stay tuned for the next artist announcement from W Records. In the meantime, please visit W Hotels online to learn more about W and music, and follow along on social @WHotels. To book your own recording session at a W Sound Suite, visit: W Bali, W Barcelona, W Hollywood, W Seattle.
(Visited 1 times, 1 visits today)