January 2, 2019

•
by
Ryan Crawford
Farrah's crying is out of fashion. Gia's fangs are out and bared. And Tim and Ryan are out of patience with these forced conflicts. Tune in while they shine a light on all the unhealthy interactions (and amazing looks) of All Stars 4, Episode 2.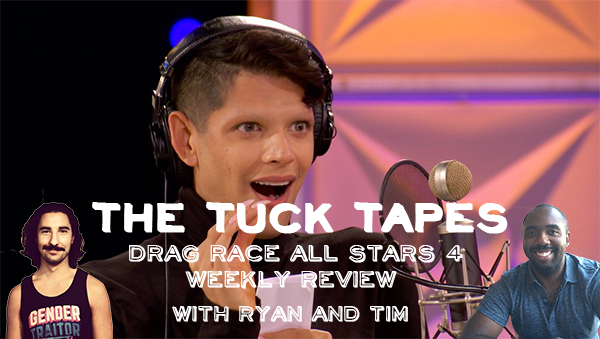 (Visited 1 times, 1 visits today)
Born and raised in the PNW, Ryan Crawford devotes more time to Twin Peaks than is considered healthy. He is a dating columnist, online content marketer, social media manager, and Pokémon master. He recycles all of the things. His published writing is available through Examiner.com, MastodonDentist.com, CerebralCatalyst.com, Remark, and Gay City Anthologies vols 3-5.
Related Posts
Everyone's favorite drag queen, (well, mostly) is getting yet another
...