FORIA , the "pioneering cannabis & hemp brand" (company) that offers a "range of unique products for pleasure enhancement, pain relief, and overall wellness" is celebrating Pride Month by donating a portion of their sales to benefit two LGBTQIA groups: the National Center for Transgender Equality and the Audre Lorde Project.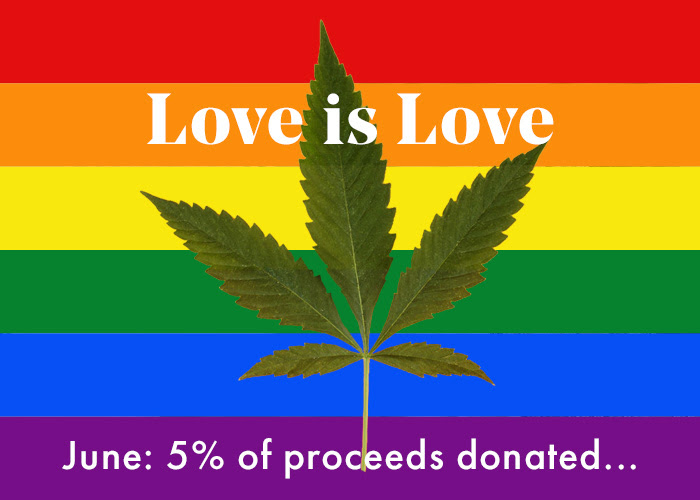 This month, we join our queer sisters, brothers, and others in celebrating PRIDE.

As a company focused on sexual health, we firmly believe in the healing power of pleasure — and we're deeply aware of the toxic effects of sexual shame on minds, bodies, and culture.

In support of those working to heal our world, we will be donating 5% of our sales to two organizations that support the LGBTQIA communities:

National Center for Transgender Equality: advocating for change in policies & society to increase understanding & acceptance for transgender people.
Audre Lorde Project: an organization working for the community of lesbian, gay, bisexual, two-spirit, trans, and gender non-conforming people of color in the New York City area.

Both organizations are working in a grassroots, community-centered way to support the LGBQTIA community (Lesbian Gay Bisexual Queer Trans Intersex & Allies), especially members impacted by social, economic, and racial inequity.

If you are celebrating pride this month, we also encourage you to do more: support community organizations that are making a difference across the nation, and around the world. And know that 5% of every purchase at Foria is going to support these worthy causes.

Our friend, trans grandpa Buck Angel, recently shared words of wisdom for everyone:

We are all exploring our sexuality! All of us.

But are you acting on that or are you too fearful to explore?

Fear is what stops us from being.

Our sexuality is everywhere.

We all have the right to explore our own bodies and desires.

(Consent is the key!)

It's your body. Own it. Use it. Love it. And do it!!

You will be a better human for it.
Tags: Audre Lorde Project, CBD Botanicals, Foria, Hemp Products, National Center for Transgender Equality