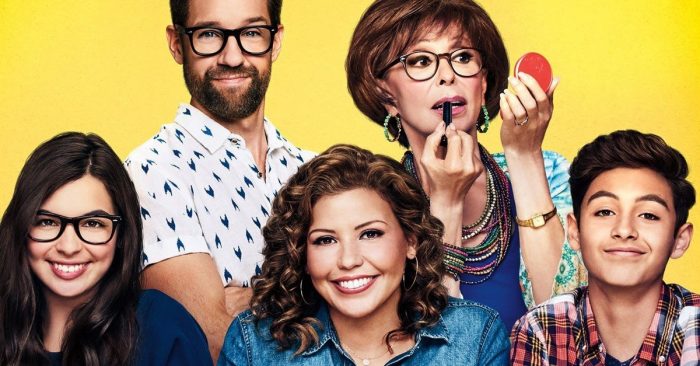 It's the rebooted show with a BIG LGBTQ following….it's the revamp of the classic 1970s sitcom ONE DAY AT A TIME that debuted three years ago with a very modern slant on the story of a divorced mom trying to raise her two kids. ODAAT 2017 differs from the 1975 show by featuring the Cuban American Alvarez family living in Los Angeles instead of the very white-bread Romano-Cooper clan living in Indianapolis. 
The reboot has been a big success with gay fans largely do to the fact the show's oldest daughter character, Elena came out as a lesbian and has started dating a non-binary character named Syd.
Also: the show has Rita Moreno as the Grandma. 
Who doesn't love Rita Moreno?
Annoyingly, Netflix canceled 2017 ODAAT earlier this year citing low viewership. The producers, including 97 year old TV legend Norman Lear, the still active original producer of the earlier version, have been seeking a new home for the sitcom and found one this week. Beginning in 2020, the show will air a 13 episode season four on the Pop cable channel, currently home to the also very popular Schitt's Creek which will go off the air next year after its 6th season. 
Check out the full story on Vulture.
We still love the original….just for Bonnie Franklin's over the top acting and mushroom head haircut.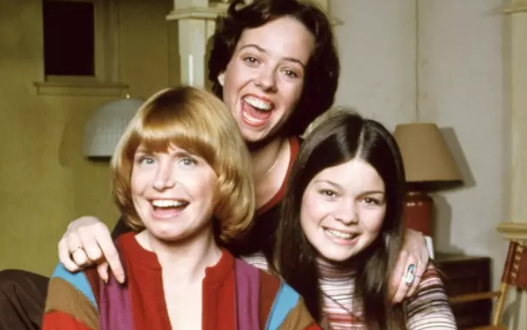 Tags: Netflix, Norman Lear, One Day At A Time, One Day At A Time Renewed, Pop, TV Gay