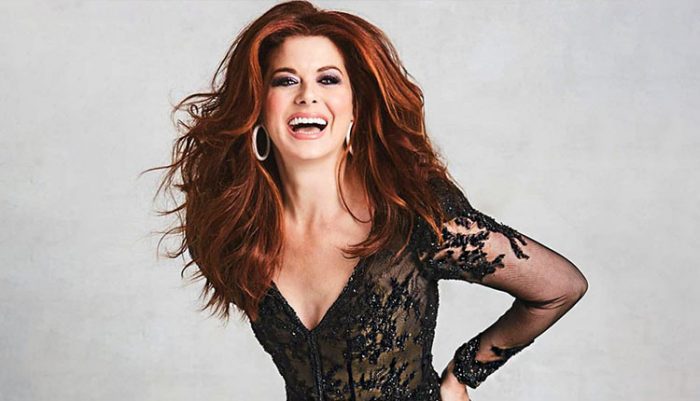 HAHAHAHAHA!
Classic comedy!
No, not my terrible header…the one and only Debra Messing aka "Grace" from beloved sitcom Will & Grace will visit Seattle on September 14, 2019 as part of SeaJAM 2019, the Seattle Jewish Arts + Music Festival. It will be a weekend of celebrating the 50th anniversary of Stroum Jewish Community Center on Mercer Island and their overall 70th Anniversary serving Seattle's Jewish community.
It's happening at Benaroya Hall in Downtown Seattle…you can snag tickets HERE and more info below.
Also: check out this fun piece that contributor Nick Steiner wrote for us two years ago about being in an audience for a taping of an episode of the reboot of Will & Grace!
SEAJAM 2019

An Evening with Debra Messing

Saturday, September 14 | 8pm
Benaroya Hall, downtown Seattle
Tickets: $36-100 (limited VIP tickets available)*
Debra Messing is best known for her role on NBC's Emmy-winning and Golden Globe-nominated comedy series Will & Grace. She will discuss her award-winning work in TV, film, and theater, including the recent reprisal of her role as Grace Adler after 11 years, her advocacy as a Global Health Ambassador, the Women's March, LGBTQ causes, and being a positive example for Jewish women and moms onscreen and off.
(Visited 8 times, 1 visits today)