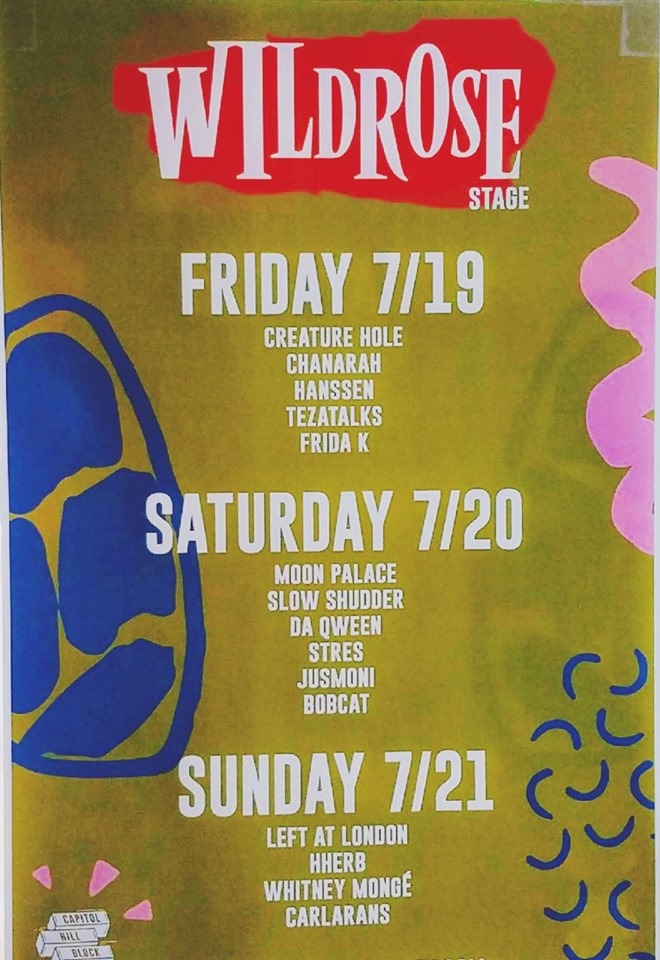 I stand corrected.
I reported the other day that there wasn't really any LGBTQ component to this year's annual edition of the CAPITOL HILL BLOCK PARTY but that is incorrect. Our beloved lesbian bar THE WILDROSE is hosting a stage this year, over all three days of the festival with a terrific line-up of talent that includes Creature Hole, Moon Palace, Da Qween, CarLarans and Whitney Mongé.
Here's a schedule down below! 
And, to answer your question, the stage IS behind the fence so you do need to buy a ticket/pass to Capitol Hill Block Party to attend.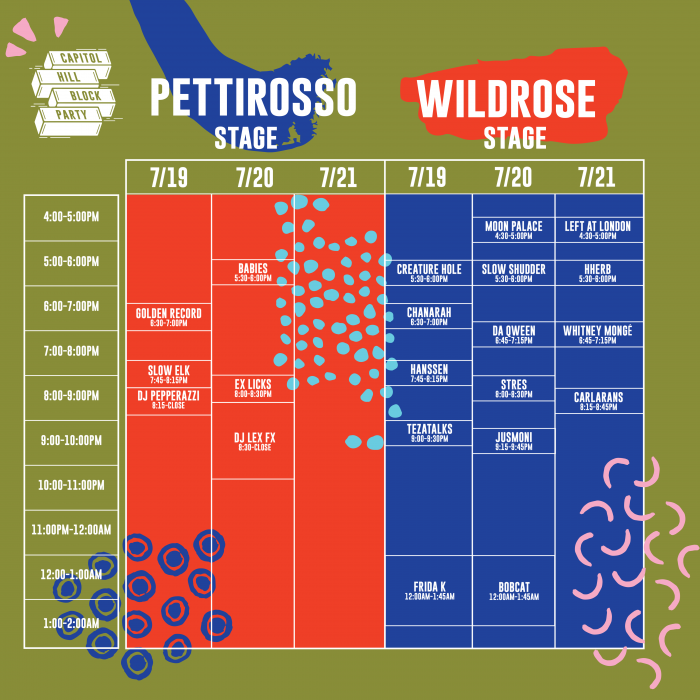 Tags: Capitol Hill Block Party, Capitol Hill Block Party 2019, CHBP, Creature Hole, Da Qween, JusMoni, LGBTQ Music, LGBTQ Musicians, Moon Palace, Slow Shudder, Whitney Mongé, Wildrose Stage