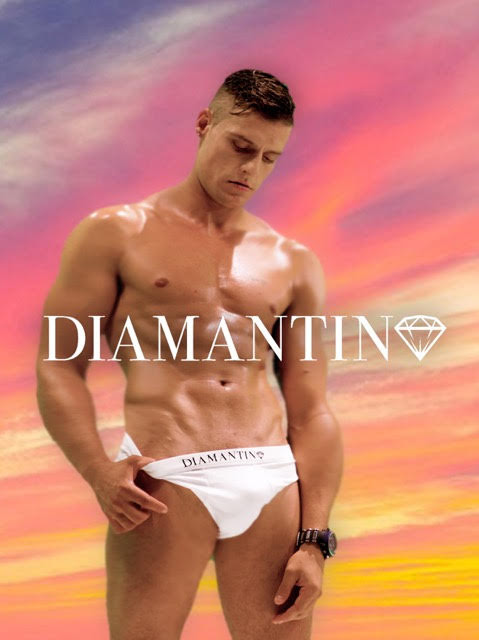 We're not sure what to make of DIAMANTINO, a new "goofy and deft satirical comedy" film from Europe. It stars hunky Portuguese actor Caroloto Cotta as a Christiano Ronaldo-esque football star who gets caught up in some wacky international shenanigans. It all seems kinda cray-cray.
The plot:
When Portuguese soccer hunk Diamantino blows it in the World Cup finals, he goes from superstar to laughingstock overnight. His sheltered worldview gets further shattered after learning about the European refugee crisis, and he resolves to make amends by adopting an African refugee – only to find that his new son is an undercover lesbian tax auditor investigating him on suspicion of corruption. From there, Diamantino gets swept up in an odyssey involving twins and Secret Service skullduggery.
They're calling it "John Waters-esque" so it might be good campy fun. It's playing at SIFF's Uptown Theater starting on Friday, July 19th. More info BELOW and and on the SIFF website.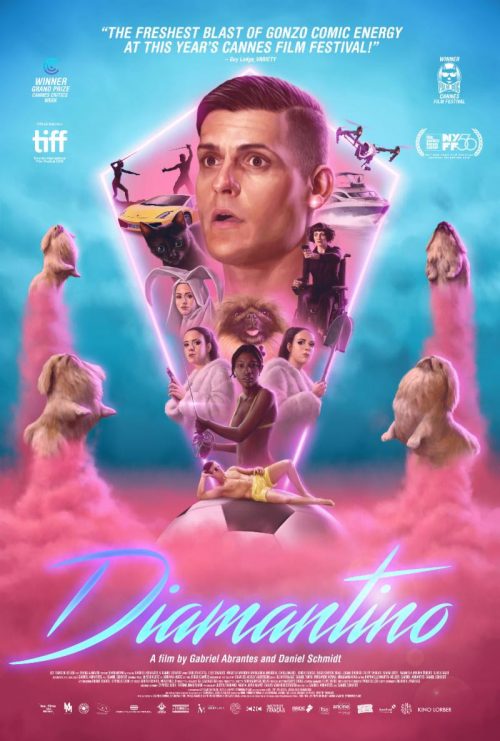 DIAMANTINO
Cannes Critics' Week-winning riotous comic odyssey
directed by Gabriel Abrantes & Daniel Schmidt starring Carloto Cotta
OPENING SEATTLE ON FRIDAY, JULY 19 AT SIFF CINEMA UPTOWN
"Critic's Pick! This simultaneously goofy and deft satirical comedy… feels like an early Adam Sandler comedy remixed by Pier Paolo Pasolini."
— Glenn Kenny, The New York Times
OFFICIAL SELECTION
Grand Prize, Cannes Critics' Week
Closing Night, TIFF Midnight Madness
Opening Night, NYFF Projections
"The sweetness of the film finds an amusing complement in its strange eroticism, itself part of the queerness of its genre mixing."
— Kyle Turner, Paste Magazine
"Lovably ludicrous. The freshest blast of gonzo comic energy at this year's Cannes Film Festival. Part loopily queer sci-fi thriller, part faux-naive political rallying cry, glued together with candyfloss clouds of romantic reverie."
— Guy Lodge, Variety
"The kind of out-there plot that John Waters might have concocted had he ever taken an extensive screenwriting holiday on XTC in the Algarve. A smart exploration of the transgressive nature of queer desire. Finally, you can have your B-movie cake and eat it with grade-A ideas too."
— Boyd van Hoeij, The Hollywood Reporter
"In a story involving straight-out-of-a-fairytale evil sisters, hormone-shifting clownfish genes, and massive canine hallucinations, the tender, unexpected love story—mined from
Diamantino
's capacity for compassion—turns out to be the beating heart of thisFrankensteinian genre film." — Kristen Yonsoon Kim, The Brooklyn Rail
Alone or in collaboration with one another or other like-minded collaborators, over the last several years directors Gabriel Abrantes and Daniel Schmidt have created some of the most hysterically deranged short films out there, and their feature debut doesn't disappoint in its heady blend of political satire and gender-bending sexual anarchy. Tabu's Carloto Cotta gives the finest comic performance in recent memory as the dimwitted Portuguese soccer superstar of the title, a burlesqued version of Christiano Ronaldo, swept up in a complicated comic conundrum involving the refugee crisis, Secret Service skullduggery, mad science genetic modification, and a right-wing anti-EU conspiracy. Smart, sly, and sweet, and featuring the biggest stampedes of fluffy puppies you've ever seen, it's the high-camp masterpiece of 2019! – Metrograph
Portugal, France, Brazil / 92 Minutes / 2.39:1 / DCP / Color
In English and Portuguese with English subtitles
(Visited 20 times, 1 visits today)