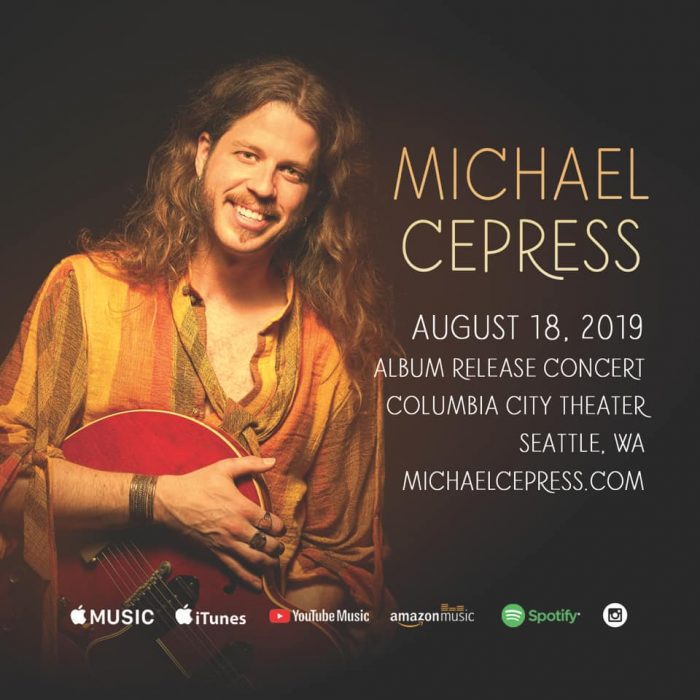 Another one of the Scene's many, many hyphenates has a new gig to promote.
It's MICHAEL CEPRESS who in addition to his previous work as a skilled fashion designer/costume designer/artist is now embarking/addding on another hyphen (or, forward slash, if you prefer)….he's been working on his own music for the last couple of years and he has a brand spanking new album of music to show for it.
Michael and his band will be on hand at the Columbia City Theater, 4916 Rainier Avenue South, on Sunday evening, August 18th for a live show/album release party. 
And, check out his promo video, made by Seattle filmmaker Alex Berry (Drag Becomes Him).
ALBUM RELEASE CONCERT Sunday August 18, 2019 Columbia City Theater – Seattle, WA 7:00pm

Tickets and info : https://www.michaelcepress.com/

Featured songs: "You Light The Fire" "It's Never The End" "Golden Boys of Summer"

Words and music by Michael Cepress

Video by Alex Berry https://www.alexberryfilms.com/

Recording/Mix Engineer – Julian Martlew Drums & Percussion – Aimee Zoe

Special thanks to:

Crackle and Pop! Studio https://www.cracklepopstudio.com/

Screwdriver Bar & Beltown Yacht Club http://www.screwdriverbar.com/

Jon Roberts

Sam Nugent
(Visited 1 times, 1 visits today)